24.1" (61.1 cm) Hardware Calibration LCD Monitor
Draw from inspiration and create the world as you see it.
Photos, illustration, web creation – this 24.1-inch hardware calibration monitor covers more than 100% of the sRGB color space, making it ideal for digital media creation.
Features
Specifications
Documents Compatibility
Accessories
Awards & Reviews

Tap below to see how EIZO fits into your workspace with augmented reality.
Support Models: iPhone 6s, iPad (5th generation) or later
Supported Browsers: Safari, Chrome

Scan the QR code using your iPhone or iPad
to see how EIZO fits into your workspace with augmented reality.

Support Models: iPhone 6s, iPad (5th generation) or later
Supported Browsers: Safari, Chrome
Reference Materials for Furthering Your Creativity
Learn about color management, software and printer settings for optimal screen-to-print matching, and more with free digital resources from EIZO.


More Than 100% sRGB Coverage

The monitor covers more than 100% of the sRGB color space, making it ideal for working with web images or other digital media.
Simple and Precise Color Management
ColorNavigator 7 Software
ColorNavigator 7 is the latest calibration and quality control software for ColorEdge color management monitors. It combines all the features of EIZO's previous color management software, ColorNavigator 6 and ColorNavigator NX, to create a new and improved solution for creatives in a range of fields. The proprietary software performs hardware calibration by directly utilizing the LUT (look-up-table) of the monitor for higher precision and better gradation characteristics compared to software calibration.

More about ColorNavigator
Quick Color Match Software
Even with all the right equipment, color matching can be a tedious process - from monitor adjustment to determining the best retouch software and printer settings - achieving an accurate print takes a great deal of time. Quick Color Match greatly simplifies the process by automatically adjusting to the ideal monitor, retouching software, and printer settings so you can focus on editing your photos and print your work quickly and hassle-free. Simply drag and drop your photo in the Quick Color Match window to automatically start the process.

More about Quick Color Match
Stable Image Display
Adjusted at the Factory for Smooth Color Gradations
The gamma level for each ColorEdge monitor is adjusted at the factory by measuring the R, G, and B gamma values from 0 - 255, then using the monitor's 16-bit look-up-table (LUT) to select the most appropriate tones and achieve the desired value. This ensures the smoothest color gradations in your images.


Uniformity Across the Screen
LCD monitors commonly exhibit fluctuations in brightness and chromaticity across the screen, affecting color accuracy. To counter this, ColorEdge monitors are equipped with EIZO's patented digital uniformity equalizer (DUE) technology which corrects deviations in every tone across the screen to ensure stable display.


Comfort and Ease-of-Use
Minimized Reflections with Non-Glare Panel
| | |
| --- | --- |
| The monitor is equipped with an IPS non-glare panel for high visibility. It also uses dimming technology to minimize flicker and help prevent eye fatigue for a more comfortable working environment. | |
I/P Conversion for Flicker-Free Display
| | |
| --- | --- |
| The HDMI input supports I/P (interlace/progressive) conversion for converting the interlace signals from TV and video into progressive signals for flicker-free display. | |
Wide Viewing Angles with IPS Panel
| | |
| --- | --- |
| The 178° wide viewing angles afforded by the IPS panel technology allow two or more people to view the screen at once with little change in color or contrast. | |
Optional Light-Shielding Hood

An optional light-shielding hood is available that effectively prevents glare on the monitor's screen caused by ambient lighting. The hood attaches to the monitor magnetically, allowing users to setup quickly and easily without needing to connect separate parts.
Ergonomic Stand for Comfort and Convenience
Adjust the screen to the most comfortable angle and reposition it to show your work to a colleague or client. The monitor comes with a versatile stand that offers height, tilt, and swivel adjustments as well as portrait display. The stand is also equipped with a quick release that allows you to easily remove the screen from the stand with one touch.


Multiple Inputs
The ColorEdge CS2410 is equipped with HDMI, DisplayPort, and DVI-D inputs. It also has one USB Type-B and two USB Type-A ports with 10.5 W power delivery.
Commitment to Quality
5-Year Warranty
ColorEdge monitors are backed by a manufacturer's 5-year warranty that covers all components including the LCD panel*. EIZO manufactures its products at its own factories to allow close control over production quality and ensure each monitor is built to last.

*Usage time is limited to 30,000 hours.
Zero Bright Pixels
| | |
| --- | --- |
| EIZO guarantees its ColorEdge monitors will be free from bright sub-pixels for six months from the date of purchase. | |
Used by Professional Creatives Worldwide
In 2015, EIZO established the ColorEdge Ambassador Program which showcases professional photographers, designers, filmmakers, and other creatives who are committed to inspiring and educating artists around the world. EIZO's Ambassadors – all of them ColorEdge users – are passionately dedicated to their craft and prepare the best equipment for realizing their creative vision.

To see our ColorEdge Ambassadors, click here.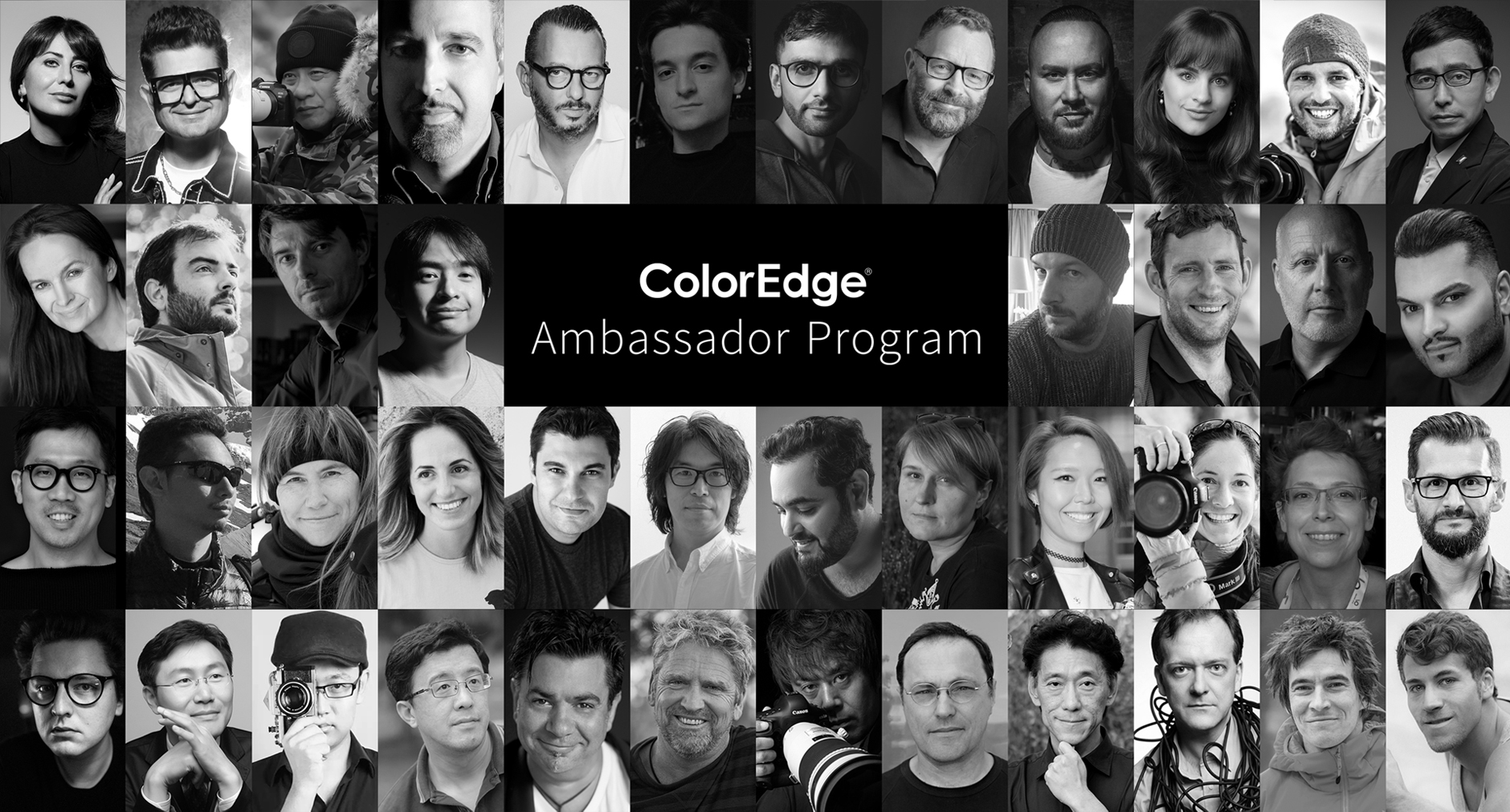 Model Variations
CS2410-BK
Panel
Type
IPS
Backlight
LED
Size
24.1" / 61.1 cm
Native Resolution
1920 x 1200 (16:10 aspect ratio)
Viewable Image Size (H x V)
518.4 x 324.0 mm
Pixel Pitch
0.270 x 0.270 mm
Pixel Density
94ppi
Display Colors
DisplayPort, HDMI, DVI-D: 16.77 million
Viewing Angles (H / V, typical)
178°, 178°
Brightness (typical)
300 cd/m2
Contrast Ratio (typical)
1000:1
Response Time (typical)
14 ms (gray-to-gray)
Color Gamut (typical)
sRGB: 100%
Video Signals
Input Terminals
DisplayPort(HDCP1.3), HDMI(DeepColor, HDCP1.4), DVI-D(HDCP1.4)
Digital Scanning Frequency (H / V)
DisplayPort, DVI: 26 - 78 kHz, 23 - 63 Hz
HDMI: 15 - 68 kHz, 23 - 63 Hz
USB
Upstream
USB3.1 Gen 1: Type-B
Downstream
USB3.1 Gen 1: Type-A x 3 (Battery Charging 10.5 W max. x1)
Power
Power Requirements
AC 100 - 240 V, 50 / 60 Hz
Typical Power Consumption
18 W
Maximum Power Consumption
57 W
Power Save Mode
0.7 W or less
Features & Functions
Digital Uniformity Equalizer
Yes
Preset Modes
Custom, sRGB, Calibration
OSD Languages
English, German, French, Spanish, Italian, Swedish, Simplified Chinese, Traditional Chinese, Japanese
Others
Color Adjustment, Input Color Format, Input Range, Noise Reduction, I/P Conversion, Picture Expansion, Menu Rotation, Power Save, Input Skip, Mode Skip, Key Lock, DUE Priority
Physical Specifications
Dimensions (Landscape, W x H x D)
554.4 x 396-551 x 245 mm
Dimensions (Without Stand, W x H x D)
554.4 x 362 x 64 mm
Net Weight
7.9 kg
Net Weight (Without Stand)
5.1 kg
Height Adjustment Range
155 mm
Tilt
35° Up, 5° Down
Swivel
344°
Pivot
90°
Hole Spacing (VESA Standard)
100 x 100 mm
Environmental Requirements
Operating Temperature
0 - 35 °C
Operating Humidity (R.H., non condensing)
20 - 80 %
Certifications & Standards (Please contact EIZO for the latest information.)
CB, CE, TUV/GS, cTUVus, FCC-B, CAN ICES-3 (B), TUV/S, PSE, VCCI-B, RCM, EAC, RoHS, WEEE, TUV/Ergonomics
Dedicated Software
Easy Screen-to-Print Color Matching Tool Quick Color Match
Supported
Proprietary Software
Color Management Software ColorNavigator 7
Supported
Supplied Accessories (May vary by country. Please contact EIZO for details.)
Signal Cables
DisplayPort (2 m), HDMI (2 m)
Others
AC power cord, USB Type-A - USB Type-B cable (2 m), Setup guide, Warranty card, VESA mounting screw x 4
Warranty
Five Years 2 5
Zero bright sub-pixels for six months from date of purchase
Dimension Drawing
PDF
2 With current LCD / OLED technology, a panel may contain a limited number of missing or flickering pixels.
5 If the monitor is left on continuously over a long period of time, dark smudges or burn-in may appear. To maximize the life of the monitor, we recommend the monitor be turned off periodically.
Brochures
Manuals
Document
Language
Size
Download
Quick Color Match User's manual
English
12.7 MB
CS2410 Setup guide
English
Chinese-Simplified
Chinese-Traditional
French
German
Russian
4.26 MB
CS2410 User's manual
English
3 MB
ColorNavigator 7 Advanced Photo Printing Instructions
English
4.32 MB
EX4 User's manual
English
572 KB
ColorNavigator 7 User's manual
English
3.95 MB
CS2410 User's manual
Chinese-Simplified
3.51 MB
EX4 User's manual
Chinese-Simplified
676 KB
ColorNavigator 7 User's manual
Chinese-Simplified
4.32 MB
CS2410 User's manual
Chinese-Traditional
3.51 MB
CS2410 User's manual
Czech
3.14 MB
CS2410 User's manual
French
3.04 MB
Quick Color Match User's manual
German
12.7 MB
CS2410 User's manual
German
3.01 MB
ColorNavigator 7 User's manual
German
4.06 MB
CS2410 User's manual
Russian
3.02 MB
Compatibility
| Date | Subject |
| --- | --- |
| August 4, 2020 | Microsoft Windows 10 May 2020 Update (2004) and EIZO Software Compatibility |
| May 26, 2020 | Microsoft Windows 10 November 2019 Update (1909) and EIZO Software Compatibility |
| May 26, 2020 | Microsoft Windows 10 May 2019 Update (1903) and EIZO Software Compatibility |
| March 12, 2020 | Mac mini 2018 Model Compatibility with EIZO Monitors |
| November 19, 2019 | macOS Catalina (10.15) and EIZO Software Compatibility |
| November 12, 2019 | MacBook Pro 2018 Model Compatibility with EIZO Monitors |
| October 31, 2019 | Countermeasure for ColorNavigator / Quick Color Match being Unable to Create an ICC Profile in Windows 10 May 2019 Update (Windows 10, version 1903) |
| July 30, 2019 | Abnormal Display Issue on Microsoft Windows 10 May 2019 Update (1903) |
| July 24, 2019 | Booting Issue with Mac mini 2018 (macOS Mojave 10.14.5) when Connecting Monitor via USB Type-C or DisplayPort |
| June 4, 2019 | Microsoft Windows 10 October 2018 Update (1809) Compatibility with EIZO Software |
| May 23, 2019 | Microsoft Windows 10 April 2018 Update (1803) Compatibility with EIZO Software |
| January 23, 2019 | A USB signal transmission error may occur between some PCs and EIZO monitors when using EIZO software. |
Color Matching Tool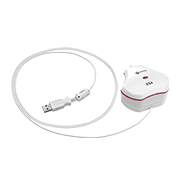 - High-precision calibration for graphics monitors

Monitor Hood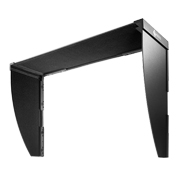 Arms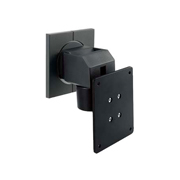 35° up tilt and 180° swivel wide adjustment range

Monitor Cleaning Kit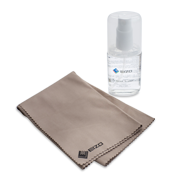 - Keep your screen free from dust and fingerprints
- Includes pump spray and cloth