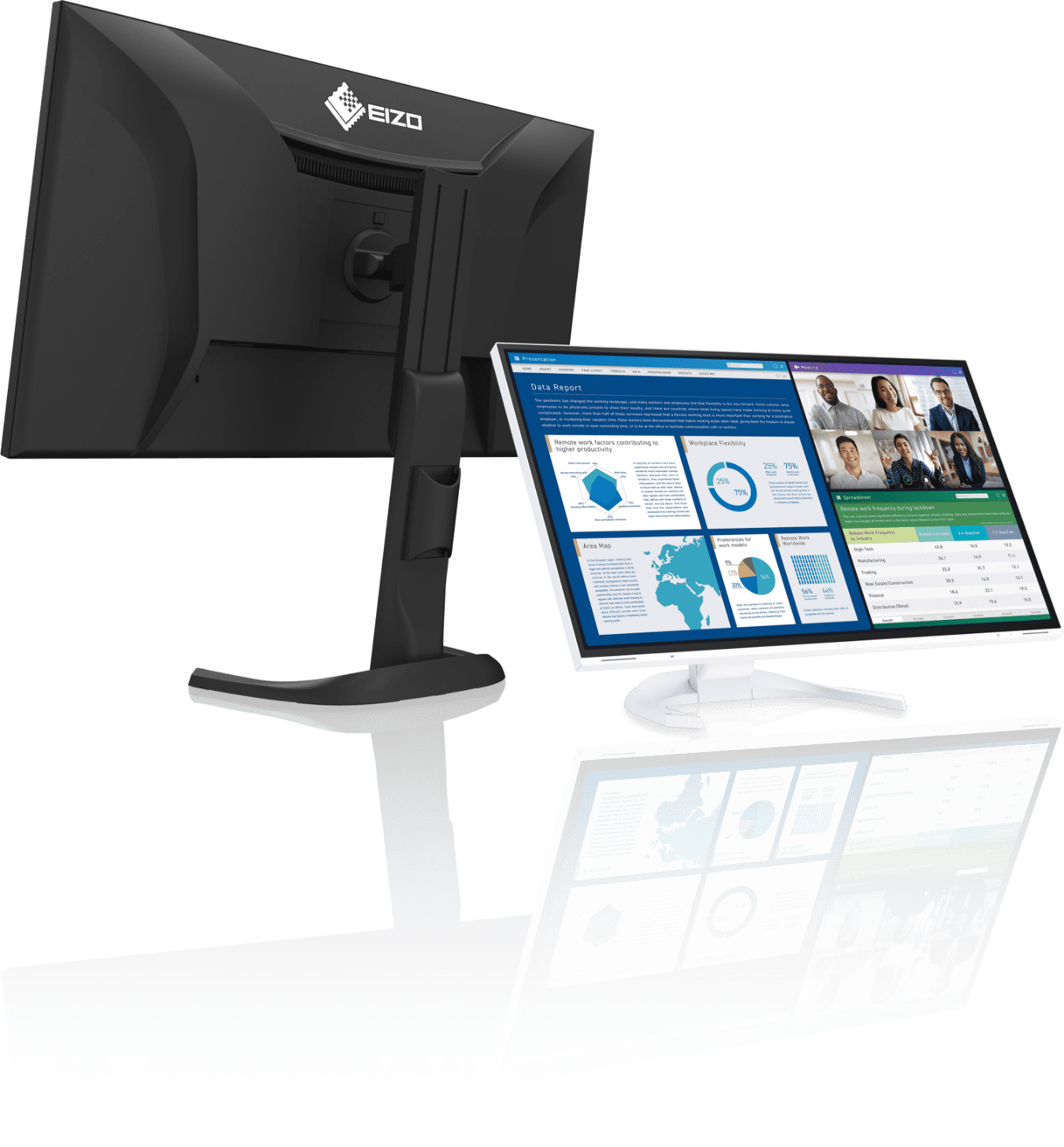 New Generation Premium 4K
for Business Professionals
SCROLL
PREMIUM 4K
Reach Your
Full Potential in 4K

The monitor supports 4K (3840 x 2160 pixel) resolution, displaying four times the amount of information than standard Full HD (1920 x 1080 pixel) monitors. With 4K, you can display more applications simultaneously on a single screen, greatly reducing the need to scroll or switch windows frequently.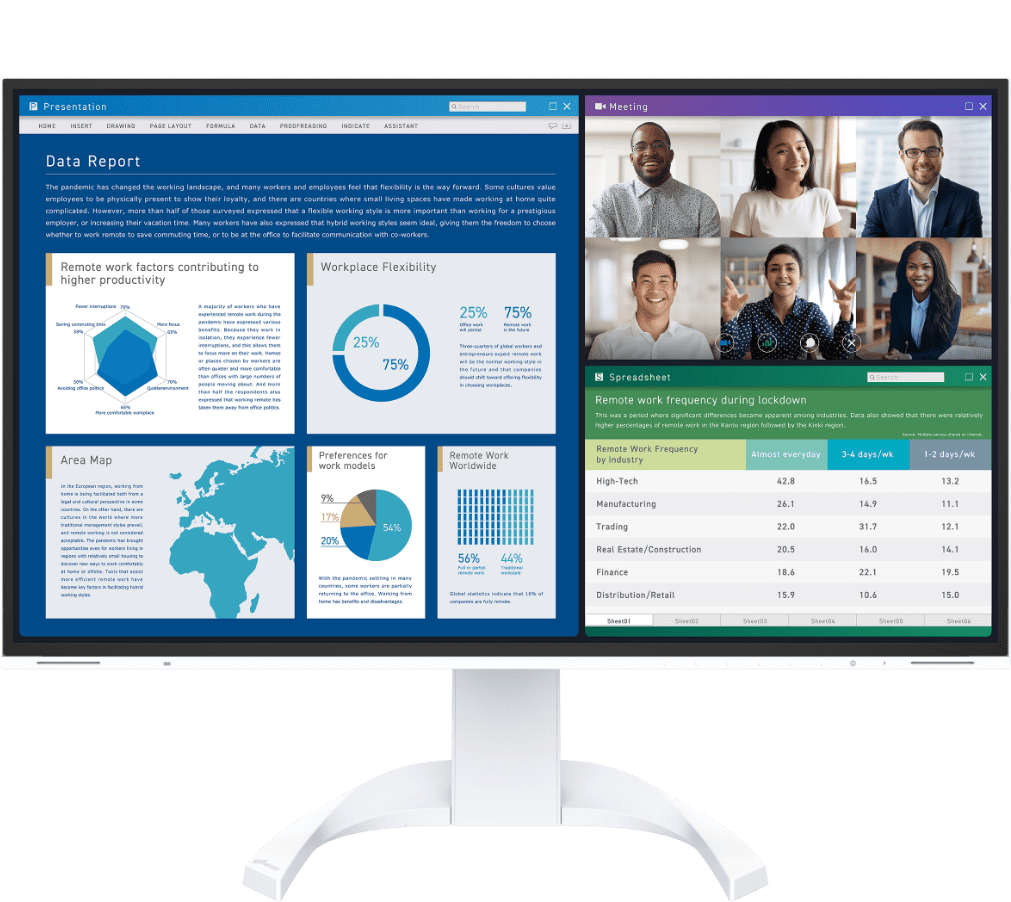 Attractive Minimalistic Design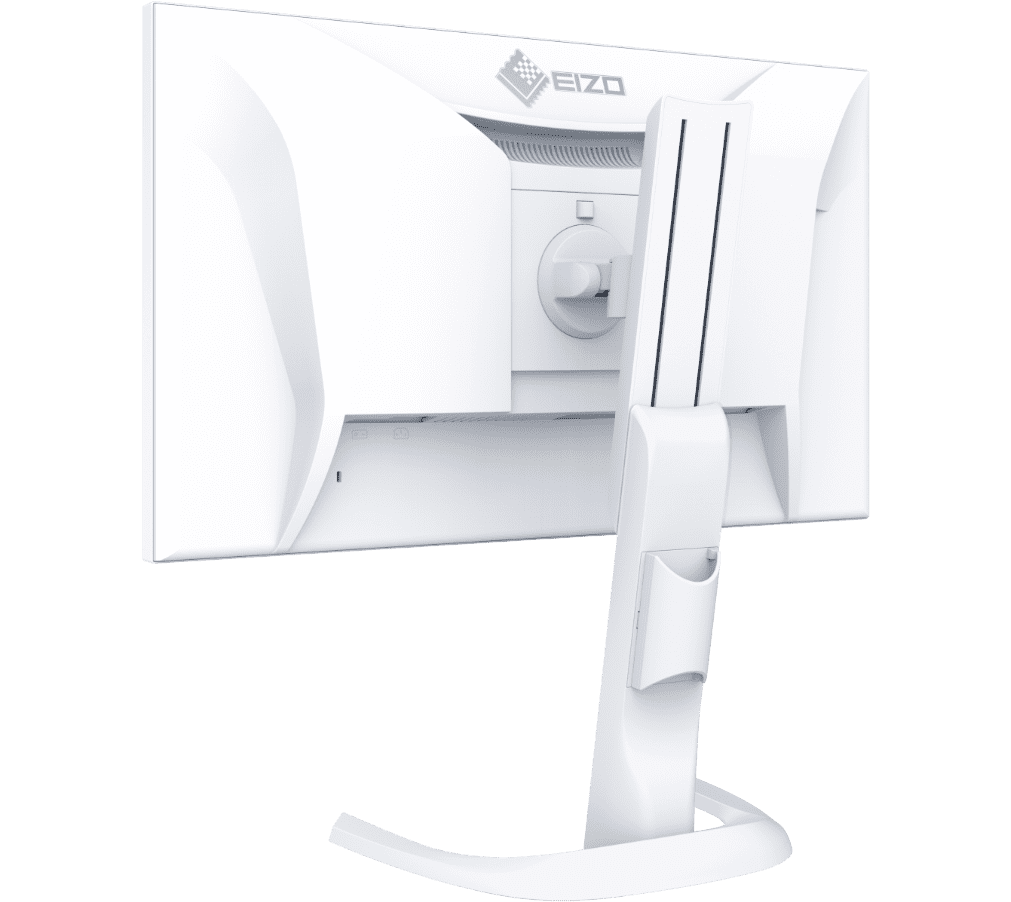 Beautiful from Front to Back
Versatile Stand for
Optimal Positioning
Get Connected.
Get Started.
USB Type-C Docking Monitor

Power Delivery
The 94 watt power delivery via USB Type-C reliably charges a laptop eliminating the need for a laptop's bulky power supply unit.

Stable Network
Connection
A LAN port is built directly into the monitor - simply connect the monitor to a laptop with a USB Type-C cable to create a network environment via the monitor.
Care for
the Environment
The EV3240X and EV2740X are sustainable monitors made from more than 80% recycled plastic.
They also demonstrate EIZO's commitment to the environment with reduced power consumption, eco-friendly packaging, and lifecycle management.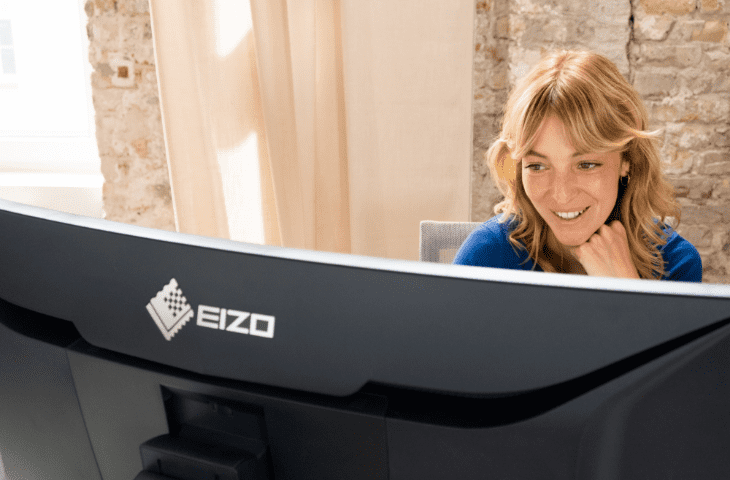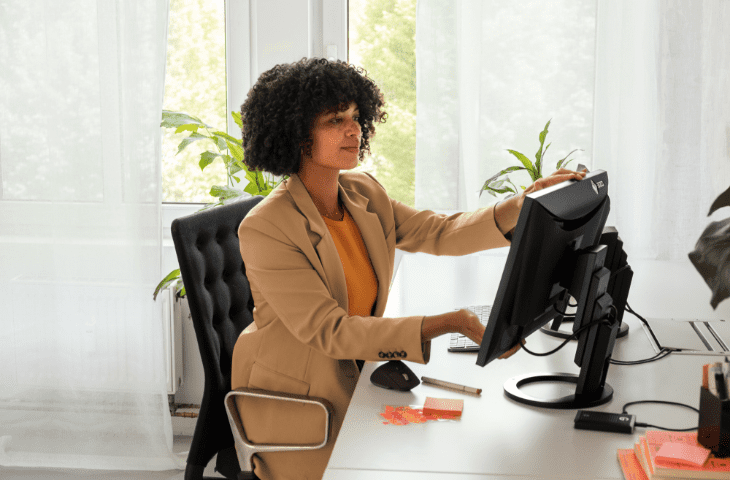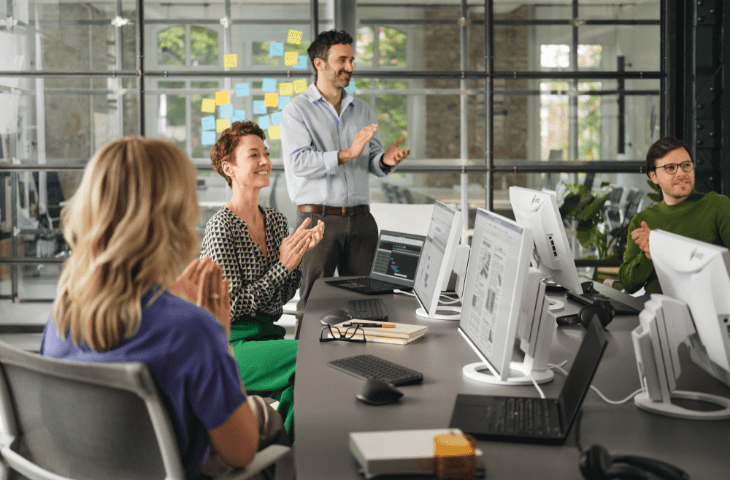 Both performance and environmental consciousness
are important in today's society.
FlexScan combines cutting-edge technology
with sustainable design to achieve
the ideal in workstyle innovation.
Whether it be in the office or at home,
FlexScan enables business professionals
to achieve comfort and efficiency
while staying kind to the environment.
Now, find your workstyle.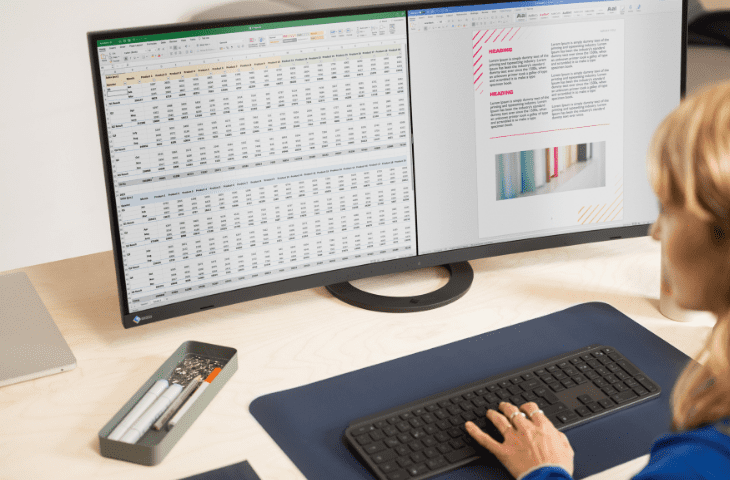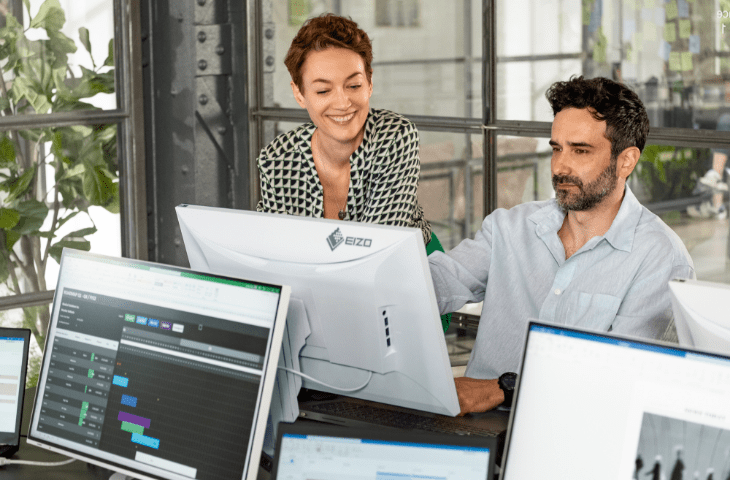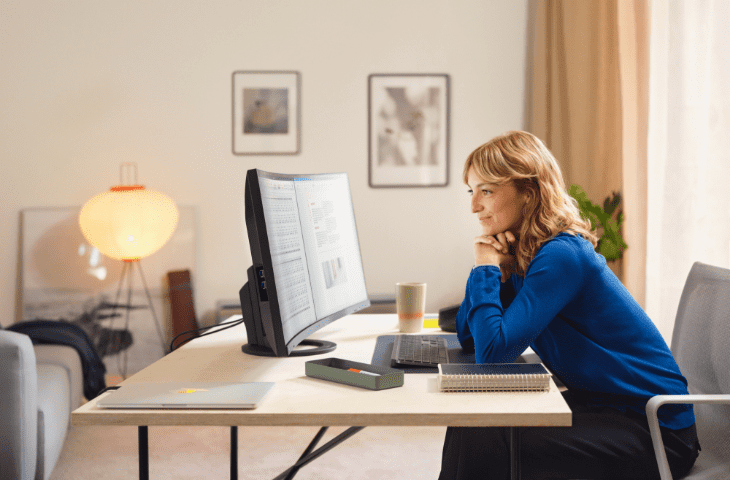 Which one suits
your workstyle?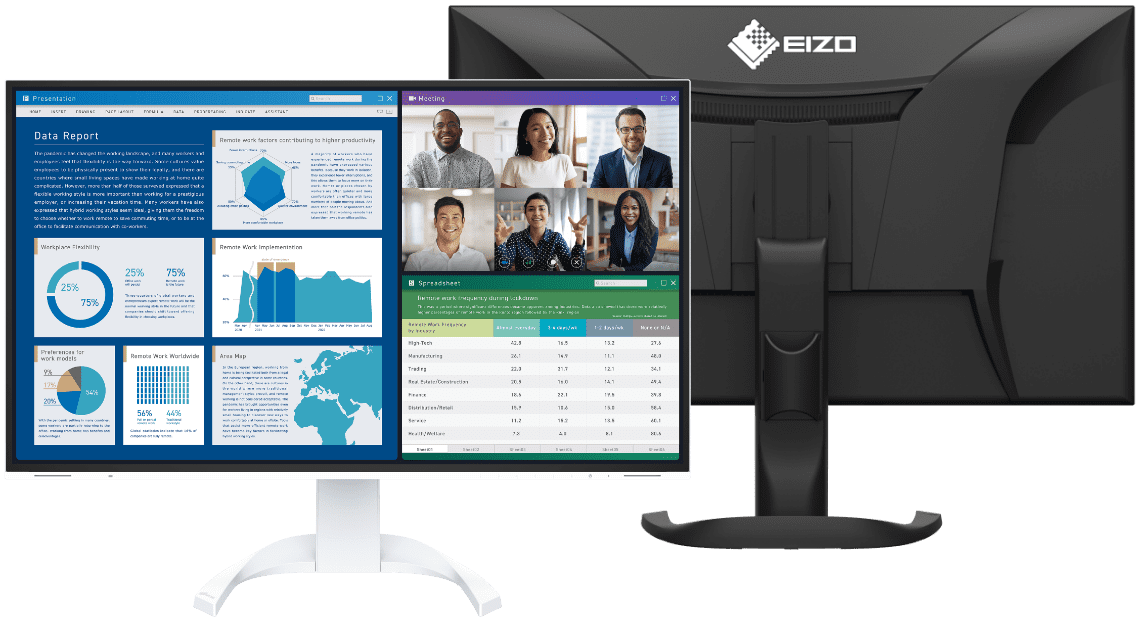 31.5" 3840×2160

27.0" 3840×2160