Color Management Software
Proprietary Calibration Software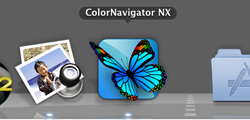 ColorNavigator NX offers quality control (QC) and asset management of client ColorEdge monitors. It covers calibration, emulation, built-in sensor correlation, and color mode setting. This software is most effectively used with EIZO's ColorNavigator Network solution to allow an administrator to perform QC operations on all ColorEdge monitors from a central location.
(For individuals or enterprises that do not require centralized QC, EIZO recommends ColorNavigator 6.)
Save Calibration Information to the Monitor
With ColorNavigator NX, calibration information is saved to the monitor instead of the PC's operating system. You do not have to recalibrate the monitor if connecting to more than one PC because the monitor retains the settings. You also can toggle between modes without starting up ColorNavigator NX

Calibration information is saved to the monitor and retained when connecting to another PC.
Set Parameters of Color Modes
To suit the needs of a specific project, you can manually change the brightness, gamma, and white point settings of the monitor's preset color modes such as Adobe RGB and DCI and calibrate to the new values.
 
In addition to preset color modes, calibration modes are available with each input connector. Just set the desired values for brightness, white point, black level, and gamma and then calibrate.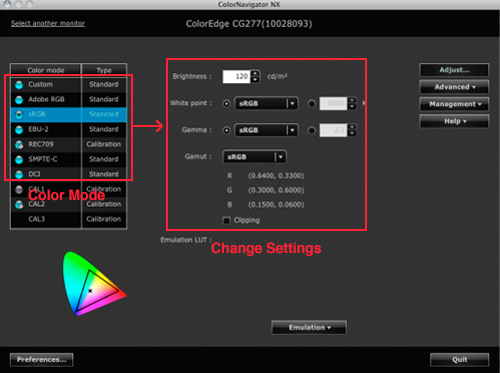 You can also change any preset color mode into a Calibration mode and set the target values.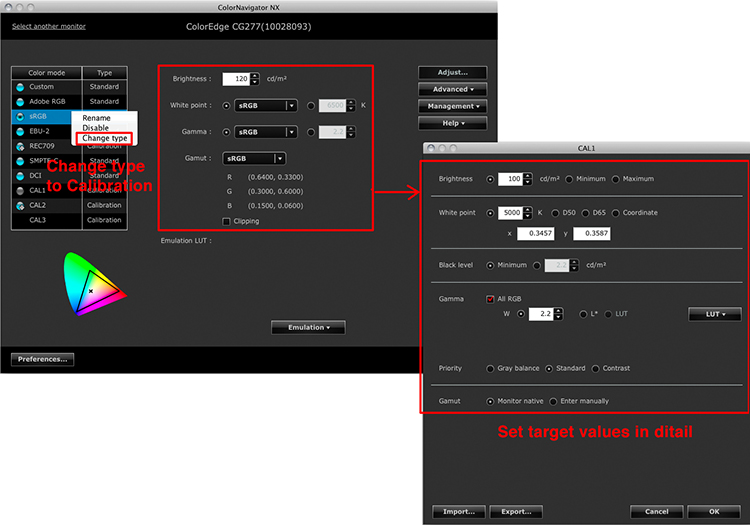 Automate Self-Adjustment with Built-In Sensor
Schedule your monitor to self-calibrate (CG series) or self-correct (CX series) automatically at an interval of your choosing or after a specified number of usage hours have elapsed.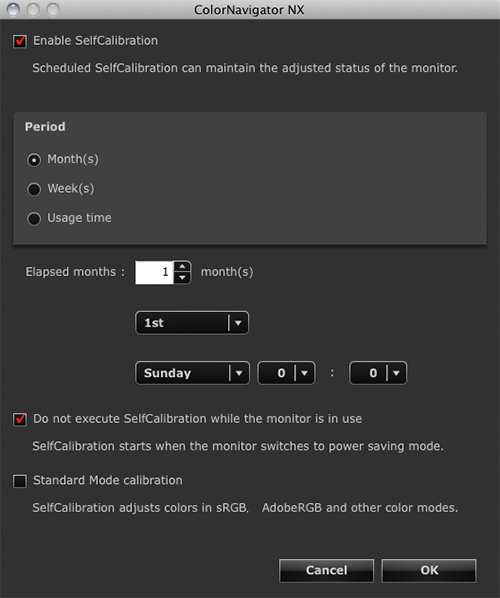 Import/Export Monitor Settings
Import/export monitor settings including color modes, self-calibration scheduling, and key lock settings. This functionality allows an administrator to set up multiple monitors easily.
Settings can only be shared among the same models.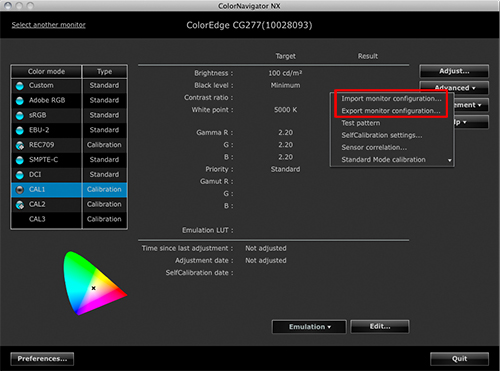 Color Mode Name Customization
Give your color mode its own name to avoid confusion about which one to use for a specific project. You can also prevent accidental use of color modes by disabling ones you do not need for your current projects.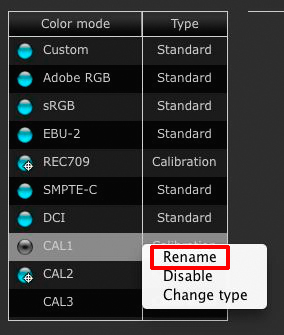 Film Emulation with 3D LUT
ColorNavigator NX creates emulation data from the 3D LUT (look-up table) file of the color grading system's motion picture film. This is available with the monitor's color modes and is ideal for matching the legacy look of film.

Register Asset Management Information
Save asset management information to the monitor.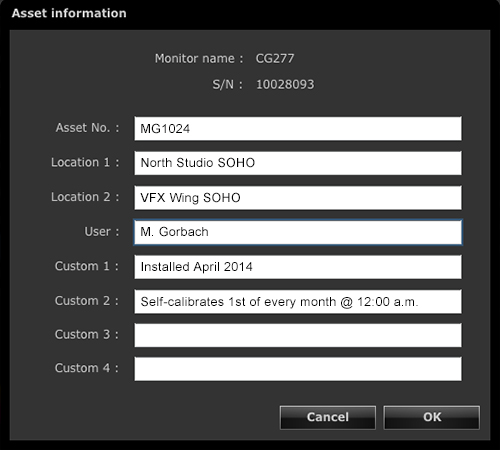 Available functions vary by model. See the details in the list.
ColorNavigator NX Available Functions by Model (PDF)
System Requirements
Compatible OS
Macintosh
Windows
Linux

macOS Sierra (10.12) / OS X El Capitan (10.11) / OS X Yosemite (10.10) / OS X Mavericks (10.9) / OS X Mountain Lion (10.8) / Mac OS X 10.7.5

Windows 10 (32-bit, 64-bit) / 8.1 (32-bit, 64-bit) / 7 (32-bit, 64-bit)  

Red Hat Enterprise Linux Workstation 6

Supported
Monitors
・ColorEdge CG Series with built-in calibration sensor
・ColorEdge CX Series
Compatible Measurement Devices
Manufacturers
Supported Sensors
Notes
X-Rite
i1 Monitor, i1 Pro, i1 Pro2
-
i1 Display 3, i1 Display Pro
-
ColorMunki PHOTO, ColorMunki DESIGN

ColorMunki Display and ColorMunki Smile are not supported.
Not compatible with Linux

DataColor
Spyder3, Spyder 4,Spyder5

Not compatible with Linux

EIZO
EX1, EX2, EX3
Built-in calibration sensor
-
basICColor
DISCUS

Not compatible with Linux

Colorimetry Research
CR-100, CR-250

Driver not included with ColorNavigator NX.

Klein
K-10
-
Konica Minolta
CS-1000, CS-1000A

Driver not included with ColorNavigator NX.

CA-210, CA-310, CS-2000, CS-2000A, CS-200

Not compatible with Mac OS X or Linux
Driver not included with ColorNavigator NX

Photo Research
PR-655, PR-680
-
Download ColorNavigator NX Software
The latest version of ColorNavigator NX is available for download.
EIZO Calibration and Print Matching Solutions