To ensure each FlexScan monitor meets our high standards, we develop, manufacture, and test them ourselves at our own facilities. Our quality control process includes long-life testing where monitors are left on for tens of thousands of hours and we have an on-site anechoic chamber to test for compliance with international EMC (electromagnetic compatibility) regulations.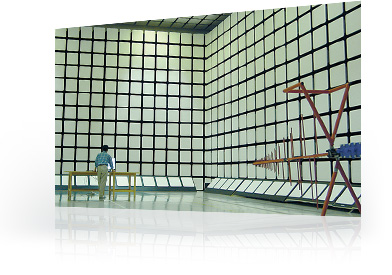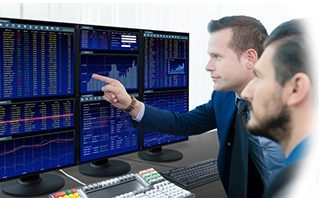 FlexScan monitors are equipped with features that help traders work the long hours if necessary while keeping eye fatigue to a minimum. For example, non-glare panels that reduce light reflection, wide viewing angles so the screen contents can be clearly read even when viewing the screen at an angle, thin bezels for almost seamless viewing, and internal circuitry that prevents flickering and noise on the screen.

Our dedication to designing, manufacturing, and testing our monitors allows us to be confident enough in their reliability that we can offer the industry's only 5-year manufacturer's warranty. Furthermore, our global reach of subsidiaries and exclusive distributors are dedicated to providing professional after service.