Color Management for 3DCG
Centralized Management with ColorNavigator Network
Benefits of Centralization
With ColorNavigator Network, multiple ColorEdge monitors can be managed from a single location by an administrator. This means that not only can ColorEdge monitors can be managed throughout the office, but also in branch offices in remote locations and external partner companies, making it possible to reduce management costs and operate with accuracy. This is especially the case if an expert color management administrator is normally needed to be present at remote branch offices. With ColorNavigator Network, the administrator can check the status of all production monitors that are on the network, manage and change the settings, all without leaving their seat. Day-to-day adjustments of the monitors becomes easier and you can manage assest or change the batch settings for each project.

Management Options
First, the ColorNavigator Network service must be registered by the administrator and managed from their browser. Then ColorNavigator NX should be installed onto the administrator's computer. A list of registered monitors are displayed on the management screen and the information for each monitor can be checked in detail. In addition, you can register / change the MODE setting of the monitors for each project as shown below. Since the ColorEdge CG series has a built in calibration sensor, an administrator can perform calibration via their browser without needing to be in front of the monitor being calibrated.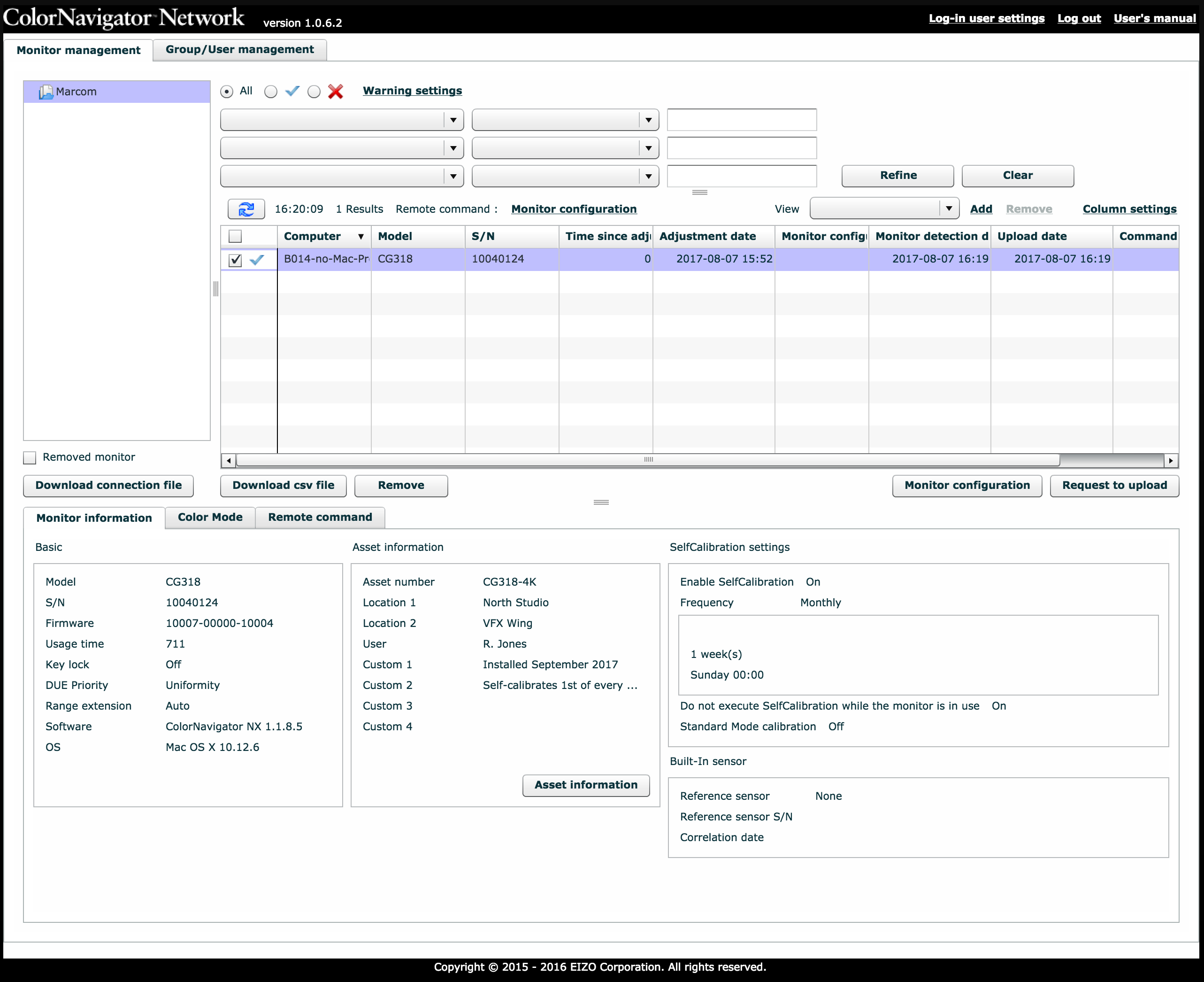 The MODE button on the front of the producer's monitor can be adjusted according to the product, so that you can easily switch to a suitable mode and the profile will be automatically set by the OS.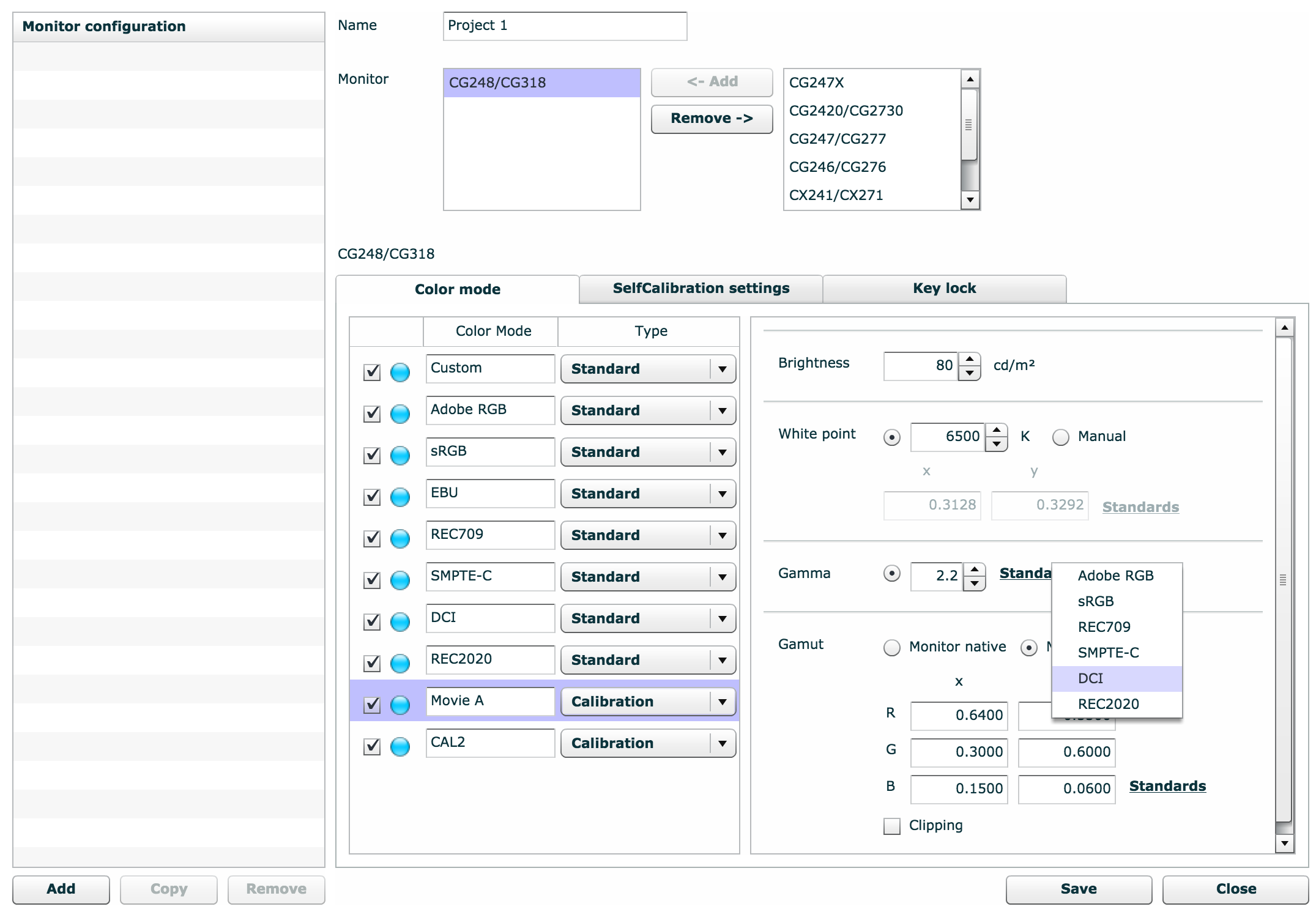 Watch our short video introducing ColorEdge and ColorNavigator Network.