Creative Work
Estudio Roco - Passion for Technology and the Magic of Cinema
Diego Yhama is a colorist and workflow specialist who has always been passionate about technology and the magic of cinema. That is why every time he color grades any project, he uses both his passions to try to achieve the best image quality. In 2015, he started his own color grading boutique studio, Estudio Roco. Here he introduces the studio, his workflow, and the value he gets out of his ColorEdge monitor.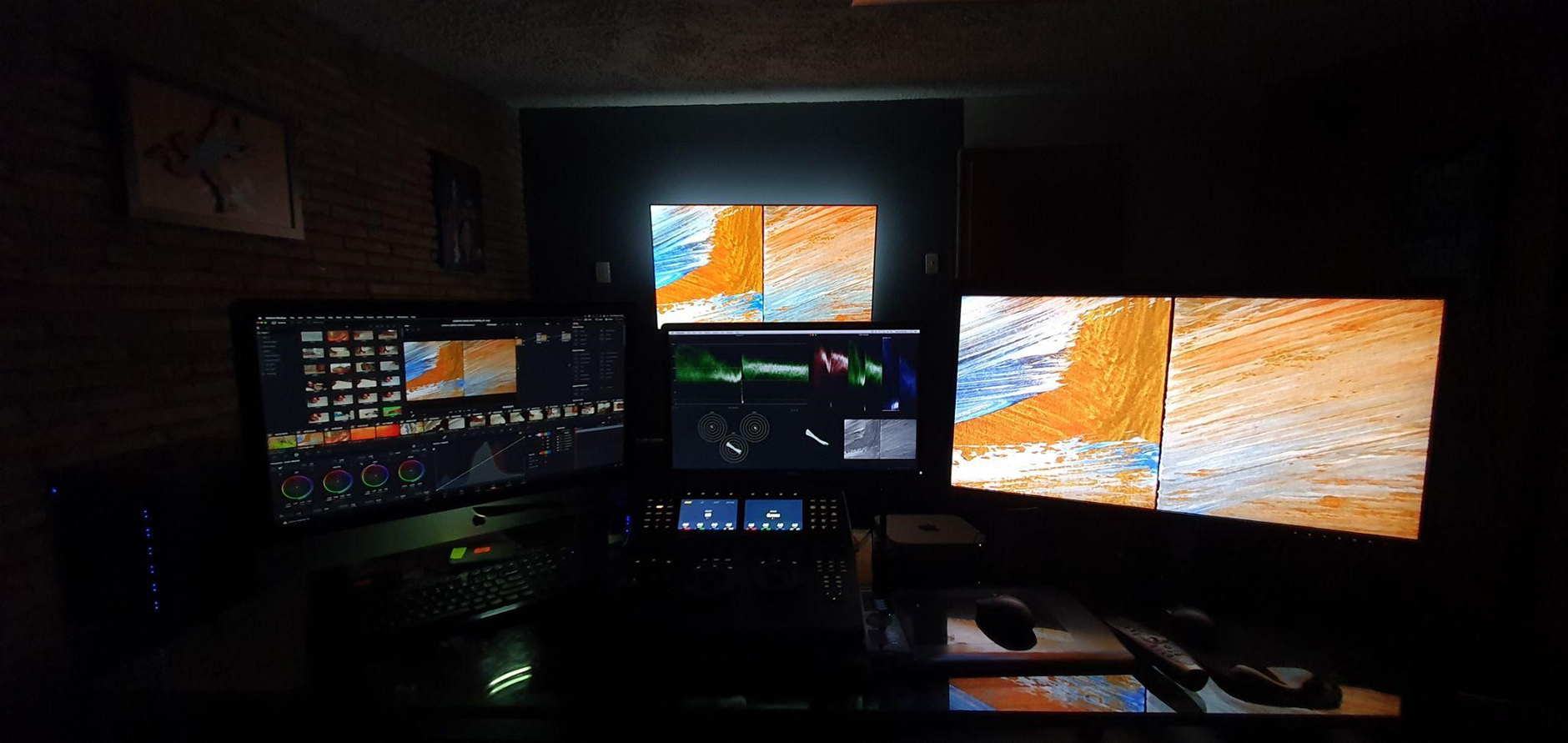 Tell us about the role of the monitor in your workflow.
Choosing a monitor for color correction is not an easy task nowadays. The variety of brands, features, functions, and prices can confuse us when trying to determine which one is most suitable for our needs. Given this situation, in this context, I would like to discuss the monitor that is currently my reference at Estudio Roco. The EIZO ColorEdge CG319X is a monitor that currently meets the needs and requirements of our work. I'll explain why.

Since establishing the studio several years ago, we have always aimed to offer a personalized and reliable color service. We try to reflect this in our customer service, the setup of our studio, and technically in our color grading room through the monitor. Since the beginning, we have always worked with broadcast monitors.

Our motto has been that the monitor in our room is where the image will be seen most accurately, and it will be the most reliable reference compared to the number of screens available today. The monitor, along with the setup of our room, is our guide - our way of telling the client to trust what they see when they come here and our way of certifying that we are specialists in image handling.
Estudio Roco Setup
Editing Monitor: ColorEdge CG319X
Workstation: Mac Studio
Software: DaVinci Resolve Studio
Interface: Blackmagic Design Mini Panel, Elgato Stream Deck, Wacom Intuos Pro, ScopeBox
Playback: UltraStudio 4K Mini
Storage: Promise Pegasus R6 12 TB, Blackmagic Design Cloud Store 8 TB
Given all that, the first thing we look for in a monitor is that it meets the technical requirements of color space and display transfer function for delivering our work. Currently, much of what we do is in standard dynamic range (SDR): Rec. 709 with a gamma of 2.4 at 100 nits, sRGB with a gamma of 2.2 at 100 nits, and P3 with a gamma of 2.6 at 60 nits. It is mandatory for the monitor to accurately reproduce these specifications at 10 bits, and it is also a great help to be able to switch between display parameters.

The EIZO ColorEdge CG319X monitor meets the aforementioned requirements. When you first receive the monitor, you can find a factory calibration certificate inside the box, demonstrating that the requirements are met. Additionally, on the front panel where the menus are located, you can easily switch between different presets, which in this case are the color space parameters I just mentioned. This provides us with great flexibility to use the monitor according to our needs without complicated menu navigation to switch between color environments.


What other factors do you consider when choosing a monitor?
Without a doubt, the monitor meeting the color space requirements for display and delivery of our work is vital in the monitor selection process. Currently, many monitors meet these SDR requirements, but how long do these calibrated displays accurately show these color spaces? That is a question we must ask ourselves. It is no secret that monitor color characteristics deviate with continuous use and as colorists we know that our monitors need to be calibrated periodically to address this.

If a monitor loses its ability to display accurate colors after a short period, continuing to recalibrate it in the future will cost more resources over its initial cost. This is a key factor in the purchase of a color management monitor. A pattern that holds true in many cases is that the more expensive the monitor, the longer it will stay calibrated, and the faster the recalibration process will be compared to a budget monitor. This is undoubtedly a factor to consider, especially when more and more budget-friendly monitors for color work are reaching the market.

In light of this, the question is: How long do I want my investment to last? If I buy an economical monitor as a professional colorist, I should be aware that I will have to invest constantly in calibration processes. In this regard, the EIZO ColorEdge CG319X maintains calibration parameters for a considerable amount of time. Furthermore, it offers the functionality of an integrated calibrator along with internal calibration software that can be controlled directly from the monitor's menus or via USB from a computer for greater control over the functions.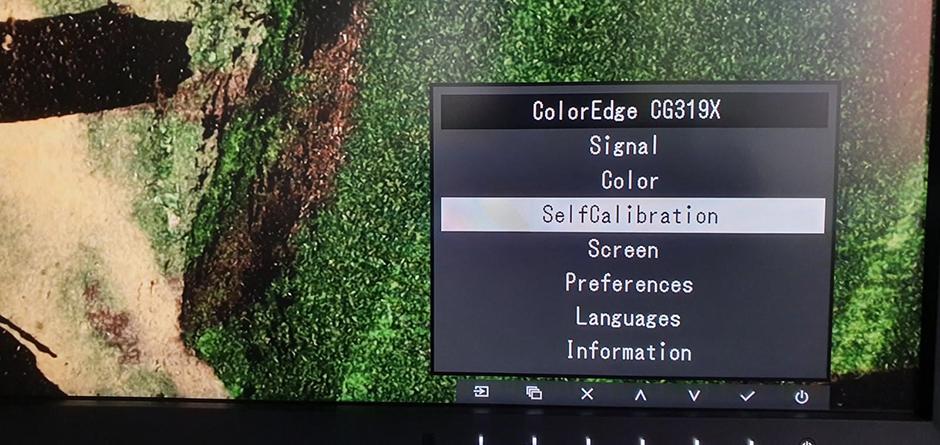 This functionality allows the monitor to be easily and automatically calibrated or programmed for periodic auto-calibrations, which is a highly advantageous point for maintaining color accuracy over time. In addition, the monitor can connect to the industry's standard calibration software, Calman by Portrait Display, and perform AutoCal with the monitor's built-in calibrator or an external one.
What is your assessment of the built-in calibration function?
As a certified calibrator by the PVA, I can certify that the internal calibrator, along with EIZO's proprietary software, generates very similar results compared to direct calibration using Calman. If we want to perform manual calibration for even greater precision, the monitor offers enough adjustable parameters in its advanced menus.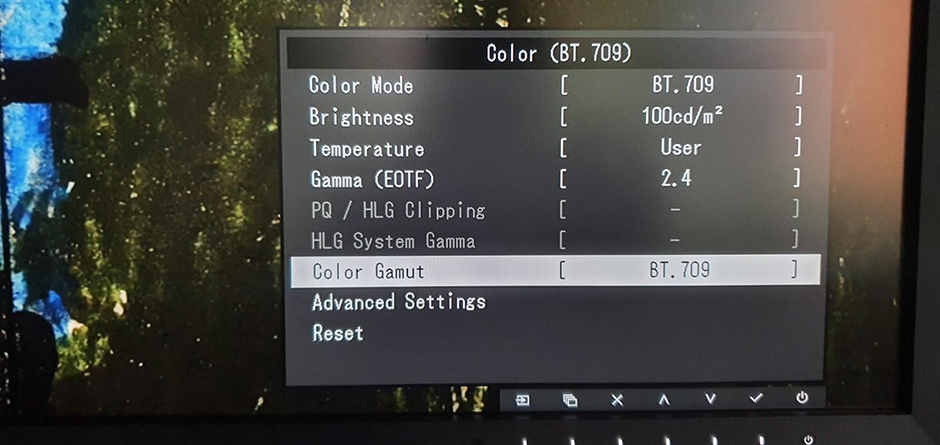 If the monitor is not calibrated, we at Estudio Roco would not be able to provide color services. The EIZO ColorEdge CG319X provides us with sufficient guarantees for our monitor to instill confidence in the services we offer.

Calibration is accompanied by crucial features such as simultaneous 10-bit image reproduction, a contrast ratio of 1500:1, and a resolution of 4096 x 2160 on a 32" LCD IPS panel. The advanced development of the screen displays very pure blacks compared to similar technology displays. Additionally, the monitor allows us to perform critical technical evaluations of our colorized images.
How does the ColorEdge CG319X help your color grading workflow?
Color grading is not just about creating aesthetically pleasing images; it also involves ensuring the images are technically appropriate. A significant part of our work is detecting and solving technical issues such as banding, dead pixels, noise levels, frame rate problems, field issues, and more.

Different types of monitors attempt to hide these errors to make the image look "nice" or simply do not display them. However, this is not functional for technically evaluating the image, which is vital for delivering "good color."

With the EIZO ColorEdge CG319X monitor, we can visually detect these technical artifacts, then solve them. We can even zoom in 4x on the screen to examine them more precisely. Additionally, we have various visual tools such as luminance warnings and gamut error warnings that assist us in the quality control process for our images.

Furthermore, an essential factor in panel manufacturing is color uniformity across the screen. EIZO ensures color and brightness stability of its panel through its Digital Uniformity Equalizer (DUE) technology. This is crucial in the process of color grading and judging different parts of the image frame. Moreover, the monitor has an approximate viewing angle of 180 degrees. This allows the client to sit next to the colorist in our grading room and view the same image. If there is a discrepancy between what the client sees and what the colorist sees, it can lead to communication issues and, consequently, disparities in the final result.
What part does HDR play in your workflow?
Currently, Estudio Roco does not extensively work with HDR, but the CG319X allows us to monitor the PQ or HLG curve at 300 nits. This has enabled us to perform tests or pre-colorizations before moving to a 1000-nit monitor.

Finally, in terms of connections, the monitor has DisplayPort and HDMI inputs but no SDI inputs. Therefore, to directly send video signals from the Blackmagic Design's Ultrastudio 4K Mini playback card, we had to purchase an SDI-to-HDMI converter. Below is a diagram of our color grading room.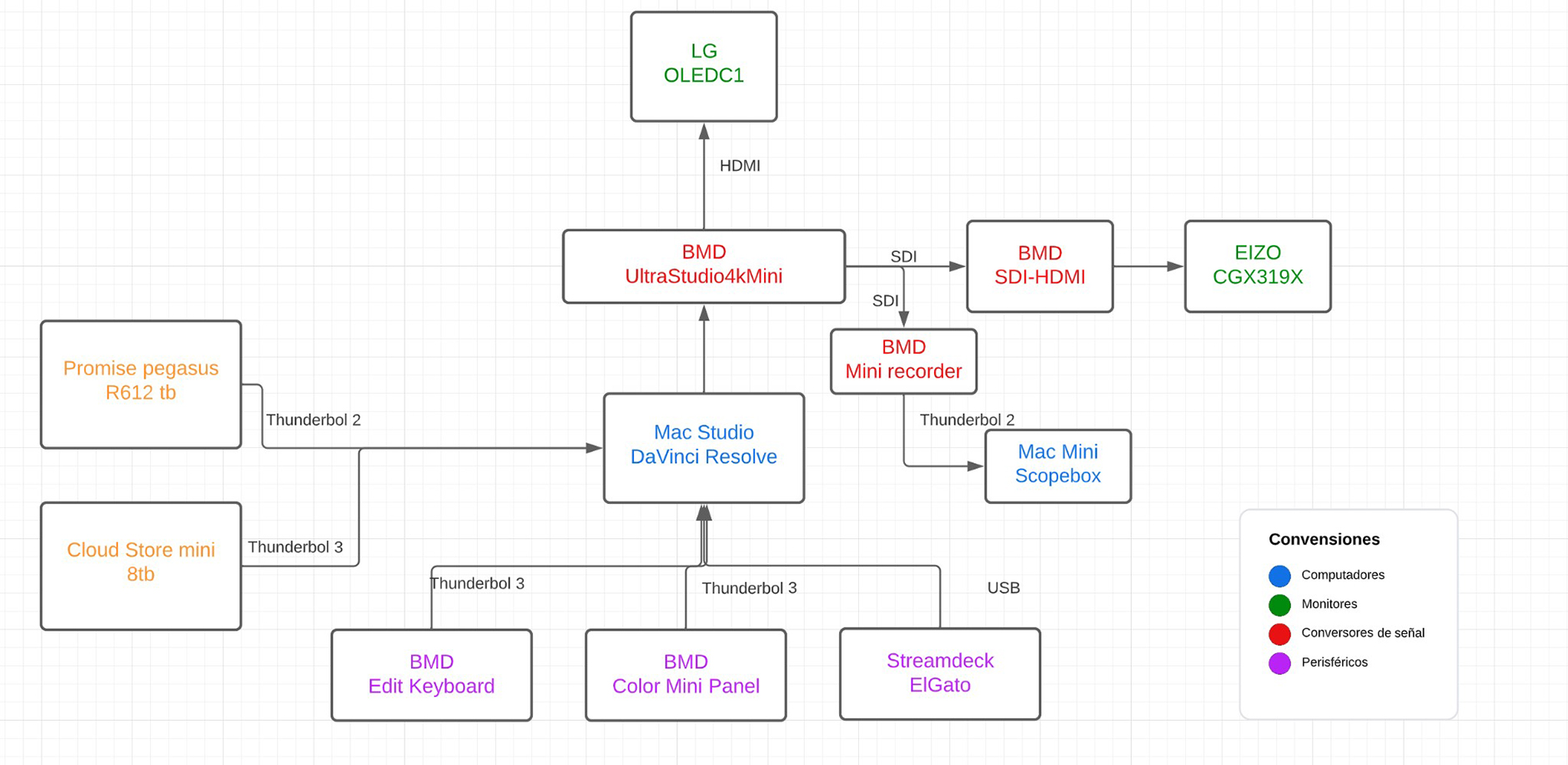 For the aforementioned reasons, the EIZO CG319X currently meets the requirements of our work at Estudio Roco and provides us with the reliability to maintain our quality standards in our color grading room.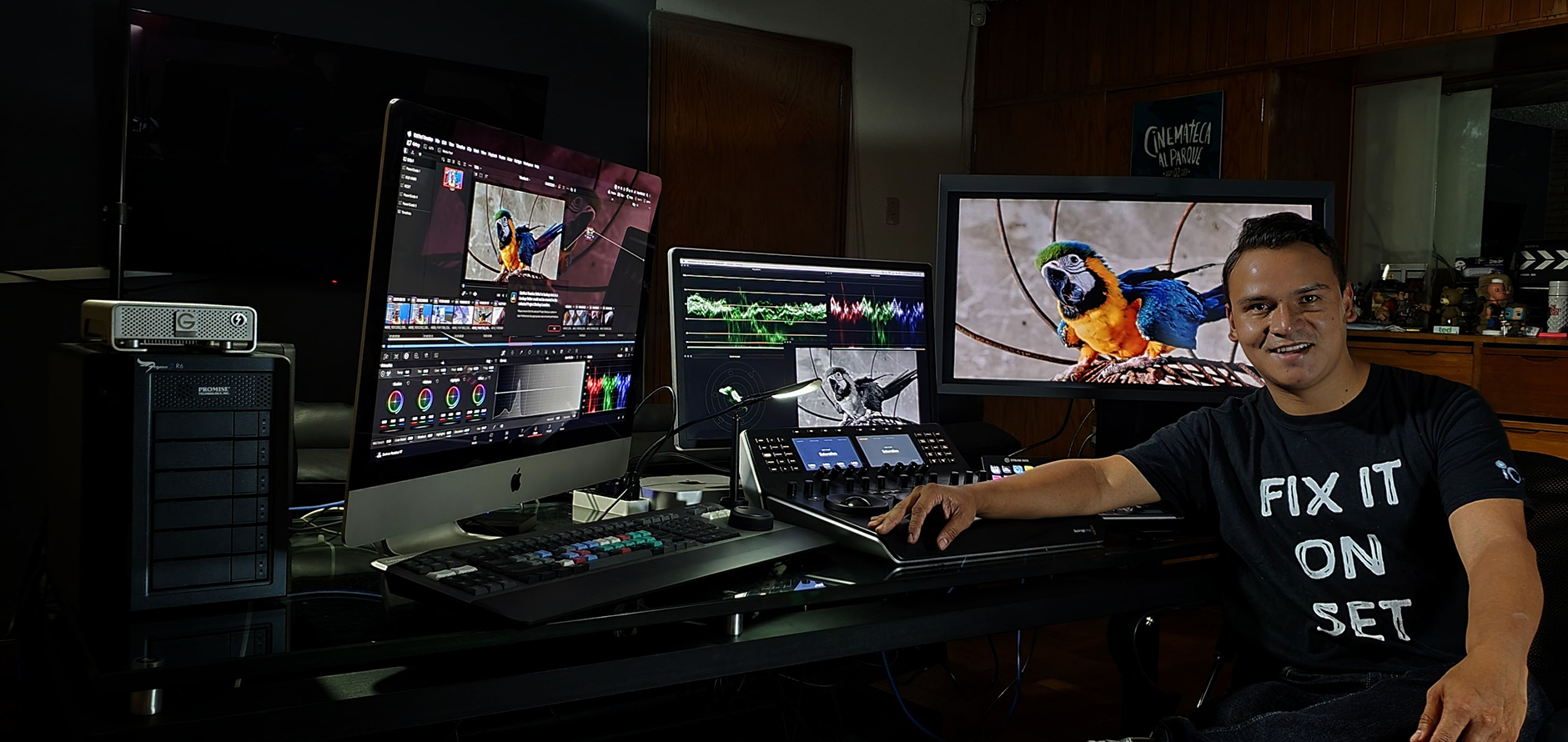 Estudio Roco Website

Deployed Product



Diego Yhama is a member of EIZO's ColorEdge Ambassador Program, which showcases professional photographers, designers, filmmakers, and other creatives who are committed to inspiring and educating artists around the world of all levels.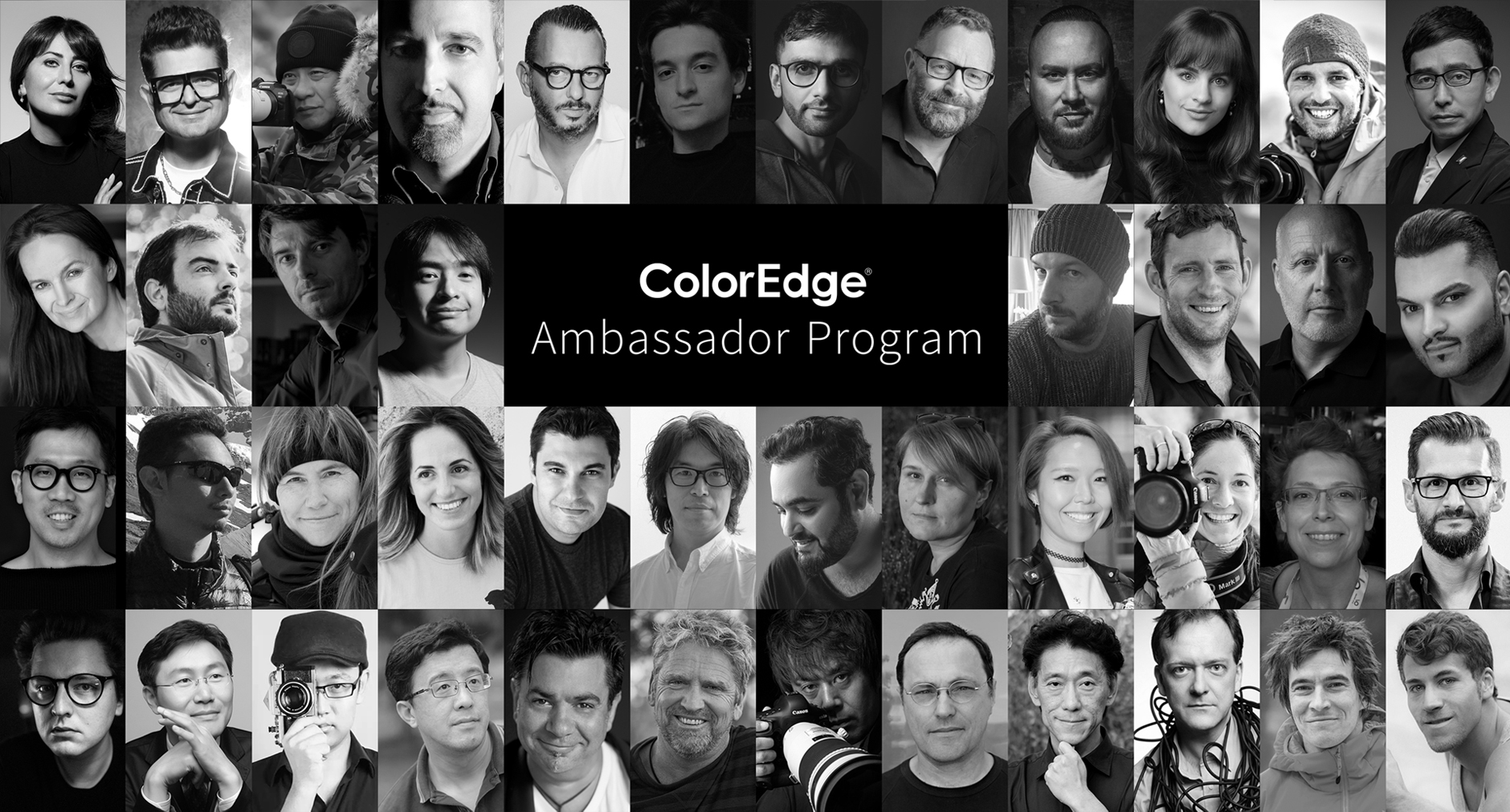 ColorEdge Ambassador Program Website