Creative Work
Marianna Santoni - Photographer and Photoshop Expert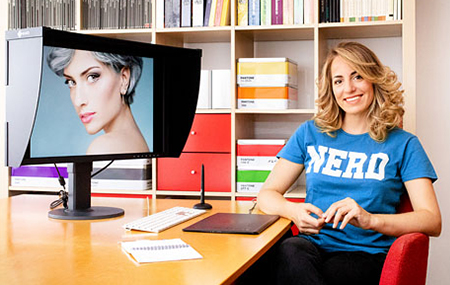 Marianna Santoni, at only 26, became the youngest expert and the first Italian woman selected by Adobe as an Adobe Guru for digital imaging. It was back in 2004 and by that time she had already been dealing for some years with advertising photography and photo editing. This important accolade was a turning point for her career and many of the main companies in this field have started to ask for her advice on an international level since then.

She lives in Italy but is away from home over 20 days each month. For about twenty years, worldwide acclaimed photographers, the main governmental organizations and leading companies of the sector, including EIZO, such as Adobe, Canon, Canson, Elinchrom, Epson, Fujifilm, Hasselblad, HP, Nikon, Microsoft, Wacom, X-Rite have been relying on her. For her job she has been using EIZO monitors for many years, so we asked her about her experiences.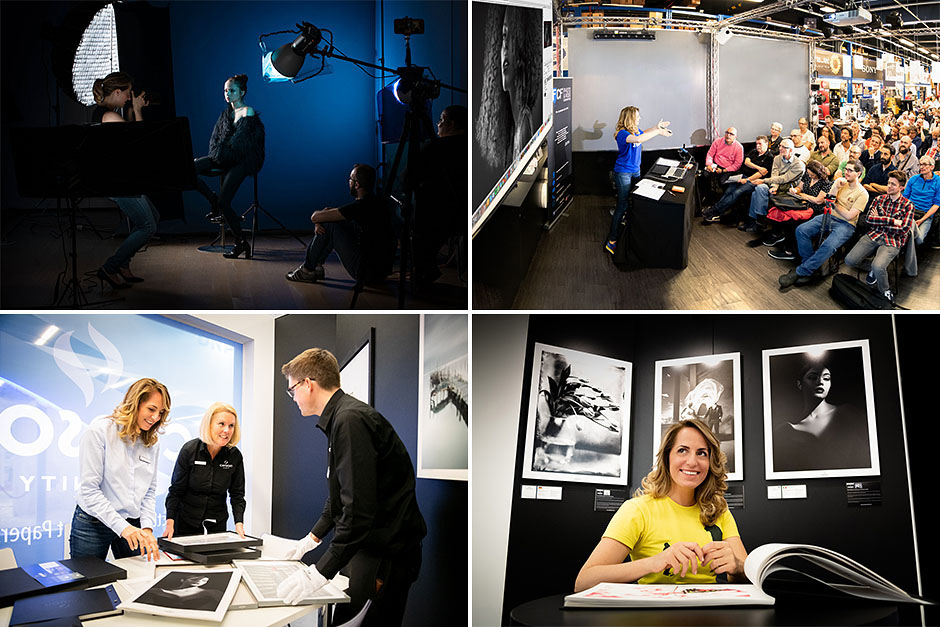 Photo 1 (upper left): © Fabio Lupparelli, Photo 2, 3, 4: © Ivan Sarfatti
How did you approach the EIZO world?
Right from the start of my adventure in photography, whenever I had the chance to meet important companies and clients, the EIZO monitors have always been a constant. At the very beginning of my career I could not afford to buy these monitors, thus, for some years, I could only dream of having one.

I started to work with monitors that could barely visualize the sRGB… so I had to be extremely good at correcting color through numbers. My skills, my fame, and the level of my clients have grown a lot over the years together with the pressure to perform. Therefore, in order to measure up to any situation, I have always devoted so much time and money to studying and, step by step, I have done my best to use devices that could make me feel on the safe side. As soon as I could afford a professional monitor, I had no doubt about the brand to choose.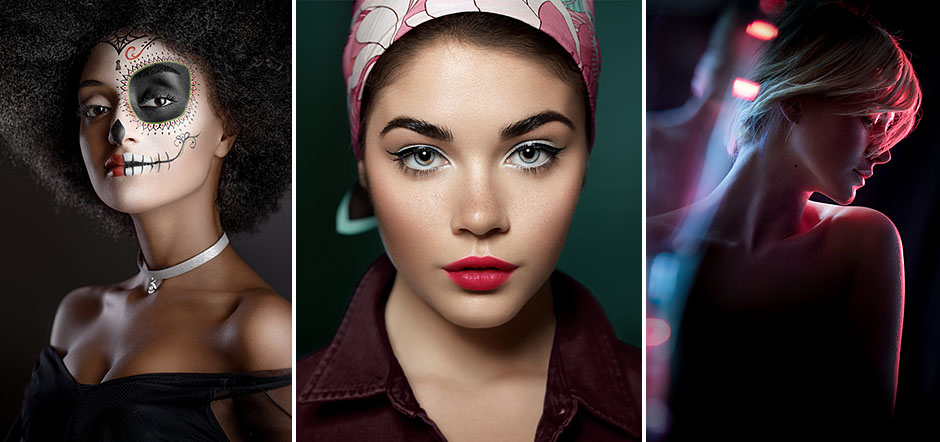 How have EIZO monitors changed your way of working?
It was a kind of rebirth, both for my eyes, my job, and my health. After working at 16 bit on Adobe RGB(1998) or ProPhoto RGB, it was a kind of mystical experience to be able to have such a high control, visual as well, over the colors of my images. Moreover, many works of mine are for fine-art printing or international magazines. Thanks to my EIZO, I have finally managed to make print previews with reliable monitors for any output, thus avoiding many additional expenses and useless wastes of time. It is quite impossible to always go to the printers to check the printing colors personally, or it can be very expensive to make several paper test prints. There are effective methods to make predictable printing outputs and a high-end calibrated monitor is paramount to make this happen.

Most photographers make a serious mistake: they mainly invest on the first part of their workflow, that is, on cameras and lenses, thus neglecting their training and the equipment necessary for the rest of the workflow. This often leads to a very bad color management (both in software and hardware), from the shooting to post production up to the final file. This causes them to have many digital imaging problems, waste time during post production, and a really poor quality compared to what their cameras are actually be able to achieve.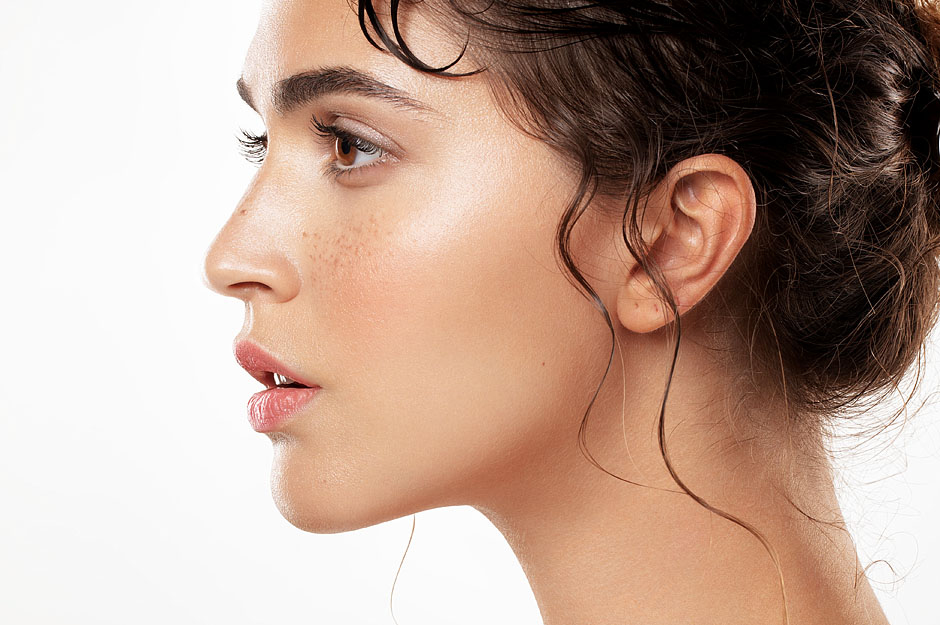 You mentioned health earlier. How have EIZO monitors helped you feeling healthier?
EIZO monitors are well designed also from this point of view. First the image aspect never changes, from any angle you are watching it. In addition, there is no flickering and no reflection either. In the past I often realized that I used to put my body in uncomfortable and unnatural positions to avoid glares, problems with screen viewing, an uncomfortable screen position and height. Back pain was very frequent. Photographers and post-producers spend many hours sitting at their workstations and this may lead to ailments such as back pain and eye fatigue. Protecting your eyes and your body is not just a minor detail.

Only with the EIZO monitors I have managed to have a workstation adapted to my needs. Up to then I had always had to adapt myself and habits to the monitor and not the other way around. Whether I am sitting at different heights or I am standing in front of the monitor together with my colleagues or clients, the EIZO screens meet my personal requirements since their height, tilt and swivel can be flexibly adjusted.


Do you remember an anecdote where your high-end monitor proved to be the solution?
I am going to tell you an episode I will never forget. About ten years ago I used to cooperate with a company that often commissioned to me complicated maskings, such as those with hair, moving elements, smoke and many other critical elements. I acquired this client when I had been using an EIZO screen for some time. Everything had always gone smoothly. One day that company called me asking for a very urgent masking they had forgotten to ask me. That day and in that moment my assistant was working at my workstation, so I decided not to disturb him and to carry out this masking sitting at another workstation with a lower-performing screen, yet so widespread in the graphic world. I completed the masking and sent it to my client.

After a few minutes I got a call from them gently explaining that maybe I had sent the wrong file since the masking was not finished. I jumped out of my chair and opened that file again, but there were no mistakes apparently. So, for doubt's sake, I double-checked that same file on the EIZO monitor. And it was a kind of shock to me! The masking which seemed perfect on the other screen was actually a disaster on the EIZO monitor: there were blurred edges, halos everywhere… it looked as if it had been done by an amateur or, in the best case scenario, it seemed an unfinished masking.To me that episode was a kind of revelation. I had always known the importance of working with a high-end monitor, but, for some reasons, I had always focused on colors only. Yet, its usefulness is especially visible in many other aspects.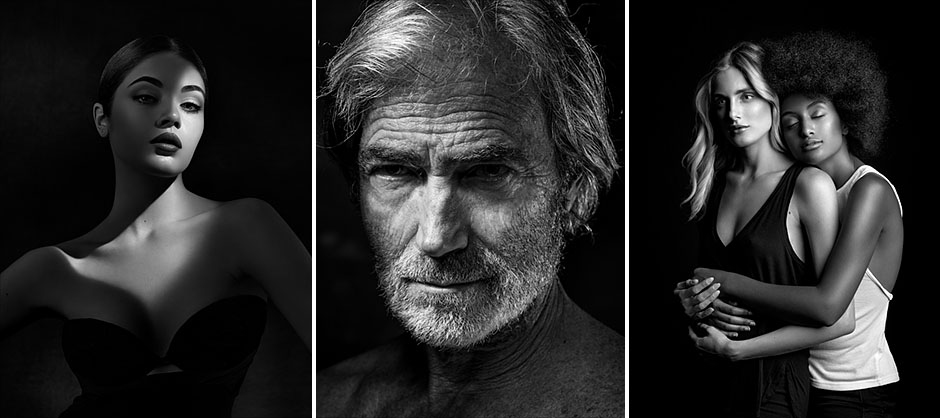 What other problems can be solved with the help of the EIZO monitors?
This may be a very long list: the size of the color space, the hardware calibration, and many other features, but I would like to focus on some aspects which are crucial to me and yet these often escape even experienced photographers. A professional screen surely helps have a reliable overall view of an image, but it also helps to quickly keep an eye on any defect a digital image may have, even on those defects not related to color. Using lower-performing monitors may be risky when it comes to problems such as: posterization, banding, moiré, or any other type of artefacts.

In many other case low-end monitors may hide these problems, yet these inevitably come out on other screens or during printing. But in some other cases lower-performing monitors may intensify these artefacts or even "invent" them. I happened to see photographers wasting their time on correcting defects which are visible on their screen but that are not actually in the file. If you work like this, you will waste time on fixing a defect which is not even in the photo and you will risk worsening the image instead of improving it. To me also high-definition display uniformity is paramount. When I work on an image I happen to make different versions to compare them and discuss about them with my team or clients.

Most monitors on the market have no uniform luminance and colors on screen. In order to become more conscious of this problem, I often ask my clients or student to try this: just open the same image on 4 different tabs in the same software and place them side by side on one screen. In most cases you will see 3 or 4 different photos. Or better: the file is the same, but it looks different depending on the monitor area where it is placed to be visualised. It is easy to understand that it is a pointless experience to work on a monitor with such a poor performance. And not only when it comes to retouching, but in any situation where placing two images side by side is essential. I am referring to all the cases where I need to obtain two or more photos with the same chromatic harmony or when I work on a soft proof of my printings: at this stage it is crucial to visualize both versions to make adjustments if needed. Low-end monitors may unnecessarily complicate such easy operations.

Another essential feature to me – and this is hard to find even on high-end screens – is the ability to see the image sharpness in a reliable way. EIZO monitors have such a low dot pitch and an excellent PPI to ensure a superb pixel density: this is of utmost importance to have a reliable view of the photo sharpness. Thanks to this I can better adjust the Unsharp Mask (or other similar filters) which is essential in a good workflow. These kinds of corrections are often very difficult to check on other types of monitor and the result gets out of control thus ending up with bad outcomes both on the monitors and during printing.

Lastly, especially if you print on fine-art paper, a screen able to show you a uniform greyscale, from lights to shadows is fundamental. This is true for colored and black-and-white images as well.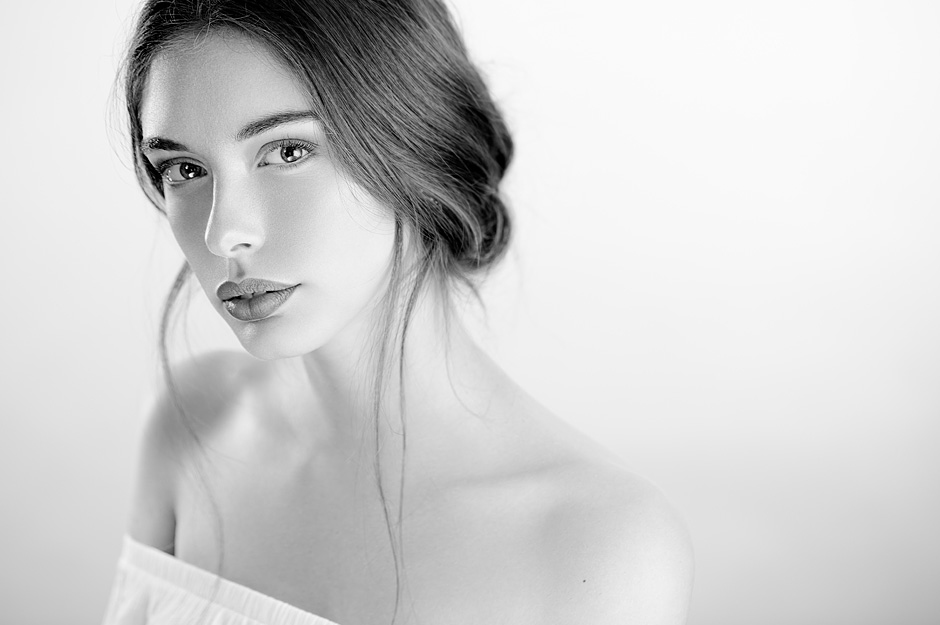 About Marianna Santoni
Marianna Santoni is an internationally acclaimed authority in the management of digital imaging workflow, from shooting to post-production up to printing. She is among the world experts with the highest numbers of official accolades received by the main brands in the world of digital imaging (Adobe, Canson, EIZO, Elinchrom, Wacom, X-Rite). She is a university professor and author of over 70 publications, among them the world's first Lightroom guide commissioned by Adobe in 2006.

Marianna Santoni's website



Photo: © Ivan Sarfatti
Deployed Product
ColorEdge CG2730

| | |
| --- | --- |
| Marianna Santoni is a member of EIZO's ColorEdge Ambassador Program. The program showcases creatives who are committed to inspiring and educating artist around the world of all levels. To view her profile, click here. | |