Creative Work
Pascal Vandecasteele - Architectural Photography and More
Pascal Vandecasteele describes himself as a visual storyteller. The themes of his work are as diverse as the visual forms of expression. Photography currently forms the main part of his creative work but is increasingly complemented by moving images, drone shots, panoramas, or 360° shots. In addition, Vandecasteele likes to pass on his knowledge, be it in his numerous workshops or as a consultant for companies that want to set up in-house studios, for example.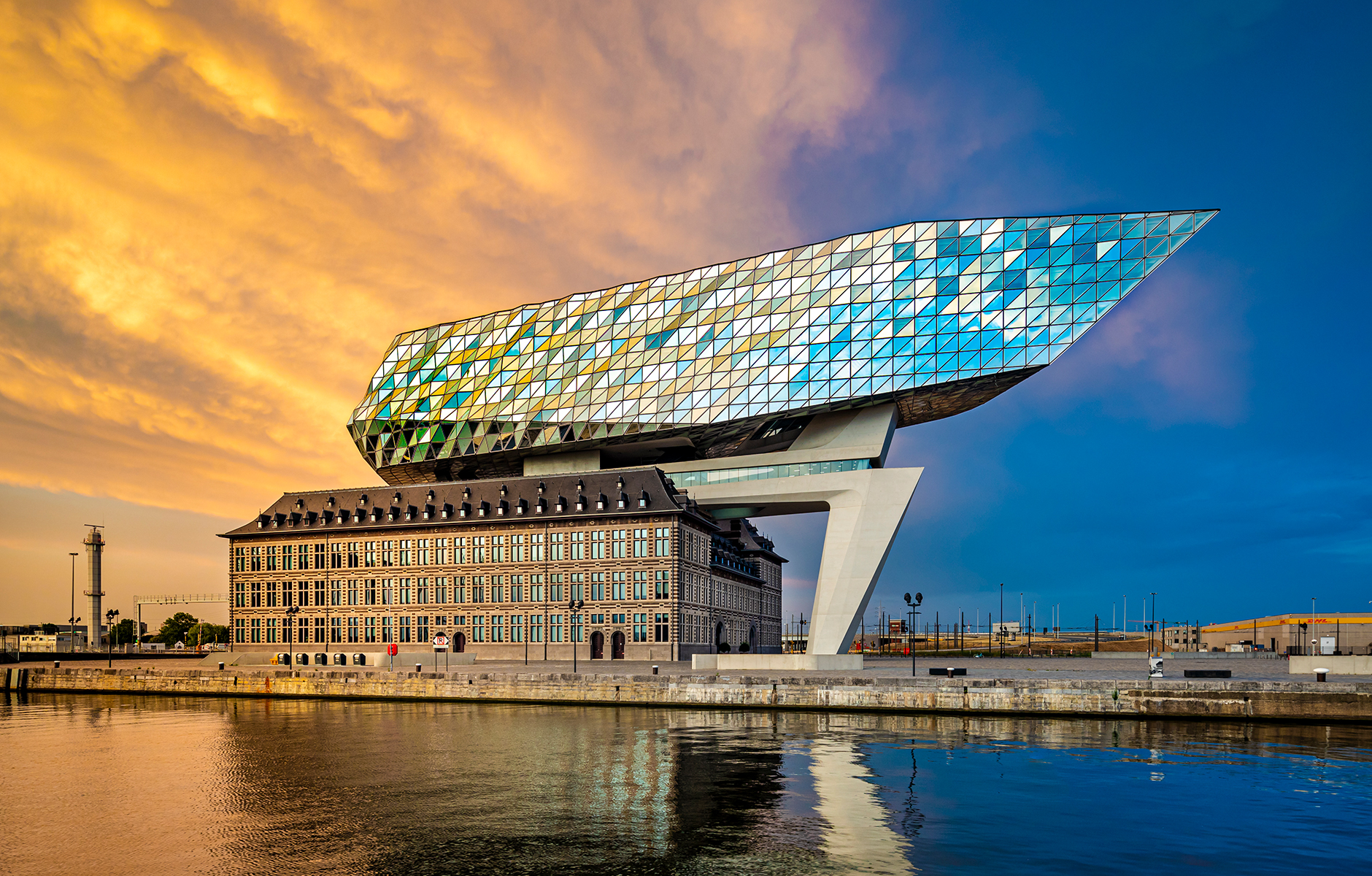 The Artist Behind the Camera

The Belgian artist has had many jobs in his life. He's worked in the clothing industry and also owned a restaurant. For a long time, photography was just a hobby that gradually took over more and more space and finally became his main profession within a few months. Today, Vandecasteele has a studio in Antwerp and is active throughout the Benelux region. "I am extremely curious, love to learn, and I get bored insanely fast," explains Vandecasteele. For this reason, Vandecasteele, a self-taught photographer, has not settled on a single photographic subject, but covers a wide variety of areas.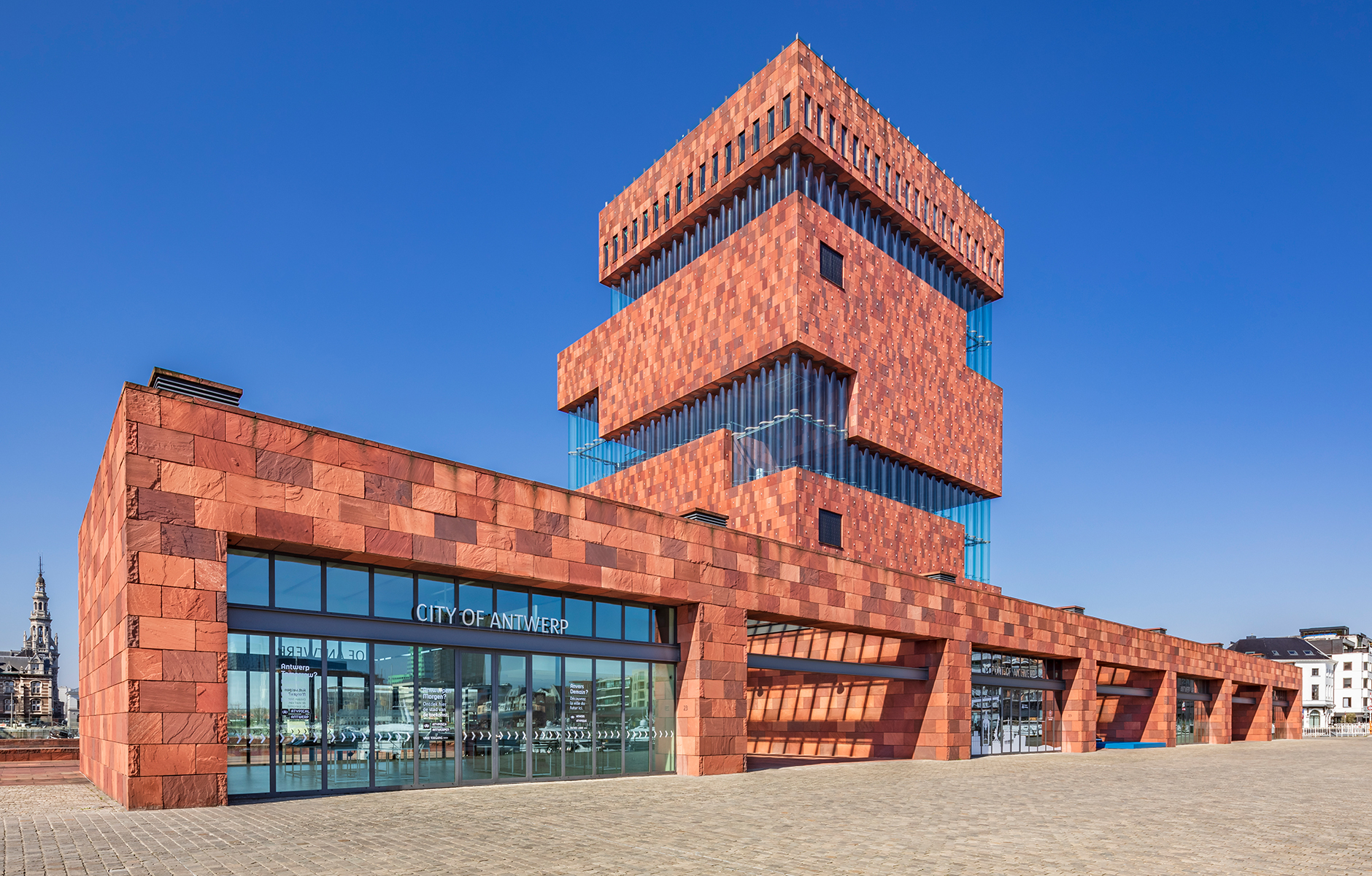 One pillar of Vandecasteele's work is architectural photography. He often accompanies large building projects from the laying of the foundation stone to completion. Another pillar is portrait photography. For example, Vandecasteele has had numerous managers in front of his lens. "More and more managers are realizing that a visual communication strategy of their own person is part of a professional appearance. This is an exciting field," says Vandecasteele. Other focal points of his work are topics such as interior and event photography.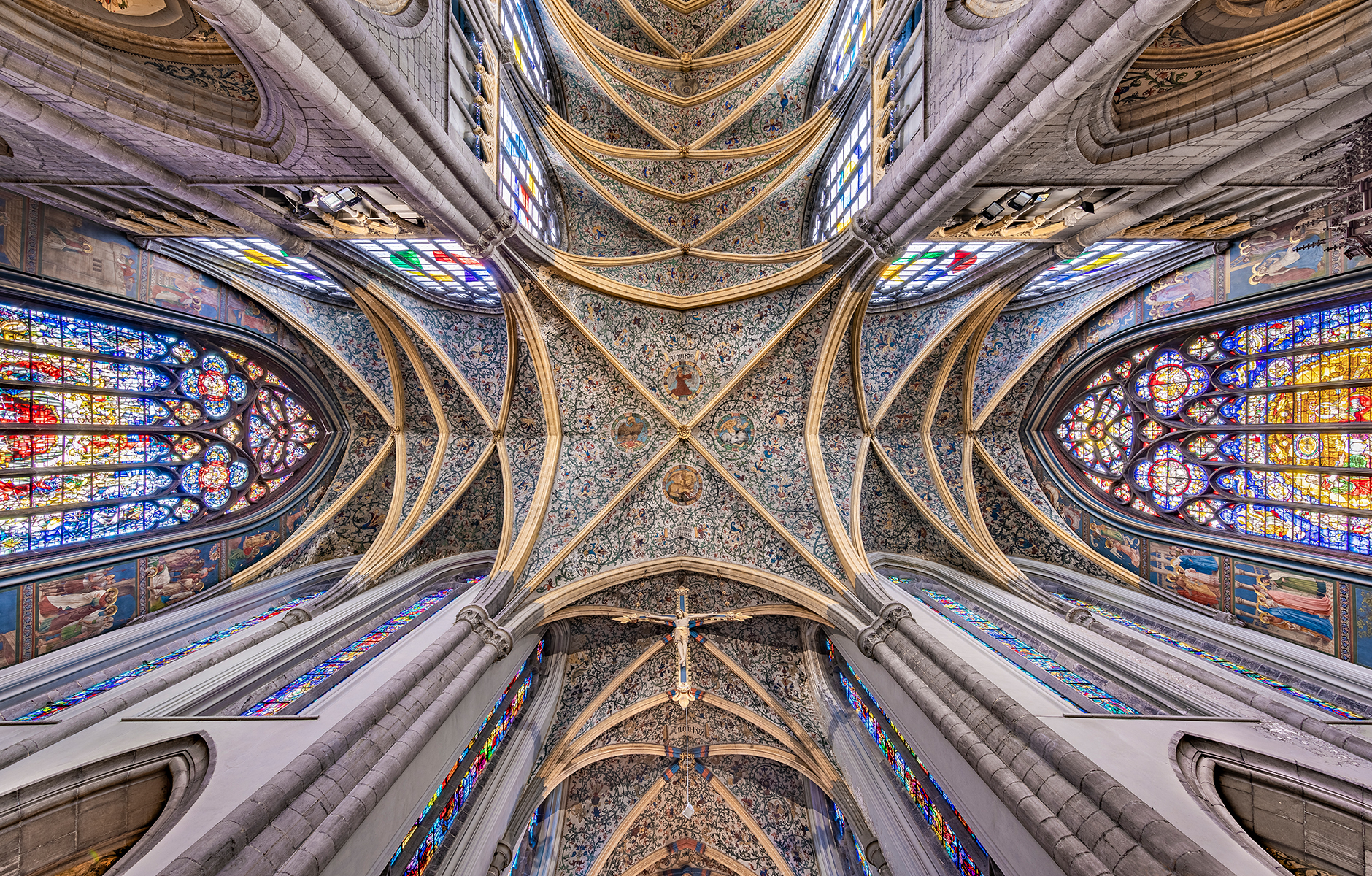 Service, Quality, and Perfectionism as a Trademark
| | |
| --- | --- |
| "Clients want more and more services from a single source. So along with photography comes filming," Vandecasteele explains how his work has changed in recent years. With the pandemic, more and more companies are building in-house solutions to generate content themselves or to be able to communicate professionally using digital platforms. Here, too, Vandecasteele supports his clients as a consultant. As far as the pandemic situation allows, Vandecasteele is happy to pass on his knowledge personally in workshops on a wide range of photographic topics. | |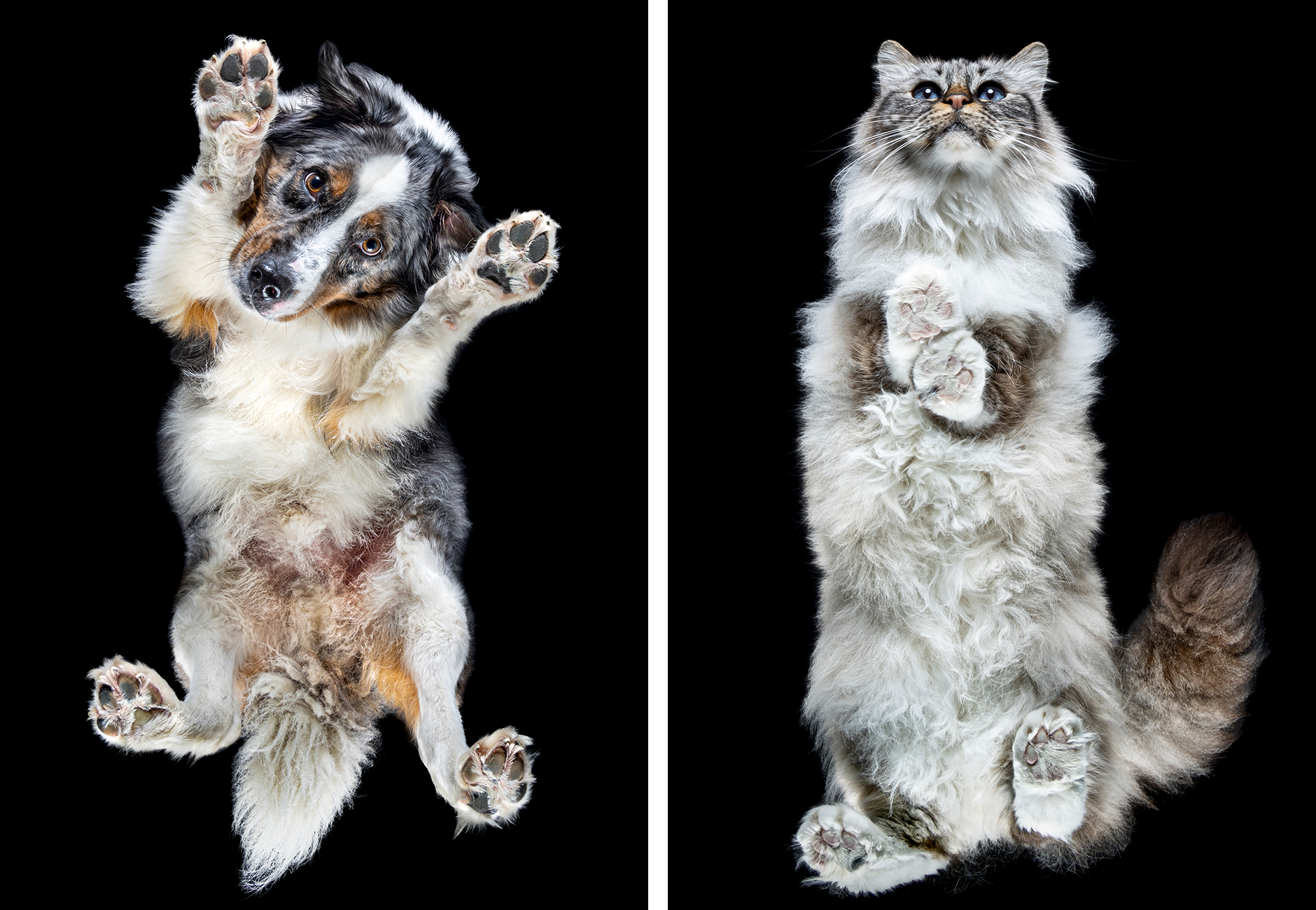 Best Color Reproduction on the ColorEdge CG319X
Vandecasteele sees absolute quality as the hallmark of his work: "For me, quality is expressed in several dimensions. This includes the professional preparation and execution of orders as well as creativity in implementation and, above all, technical perfection." For him, technical perfection includes the subject of colors. This theme is particularly visible when it comes to skin tones. On the one hand, every viewer has a "reference piece", and on the other hand, many monitors struggle with the precise reproduction of skin tones. If you're in product photography like Vandecasteele, clients expect to be delivered the most accurate image possible of their products. This is also not possible without a consistent color-managed workflow.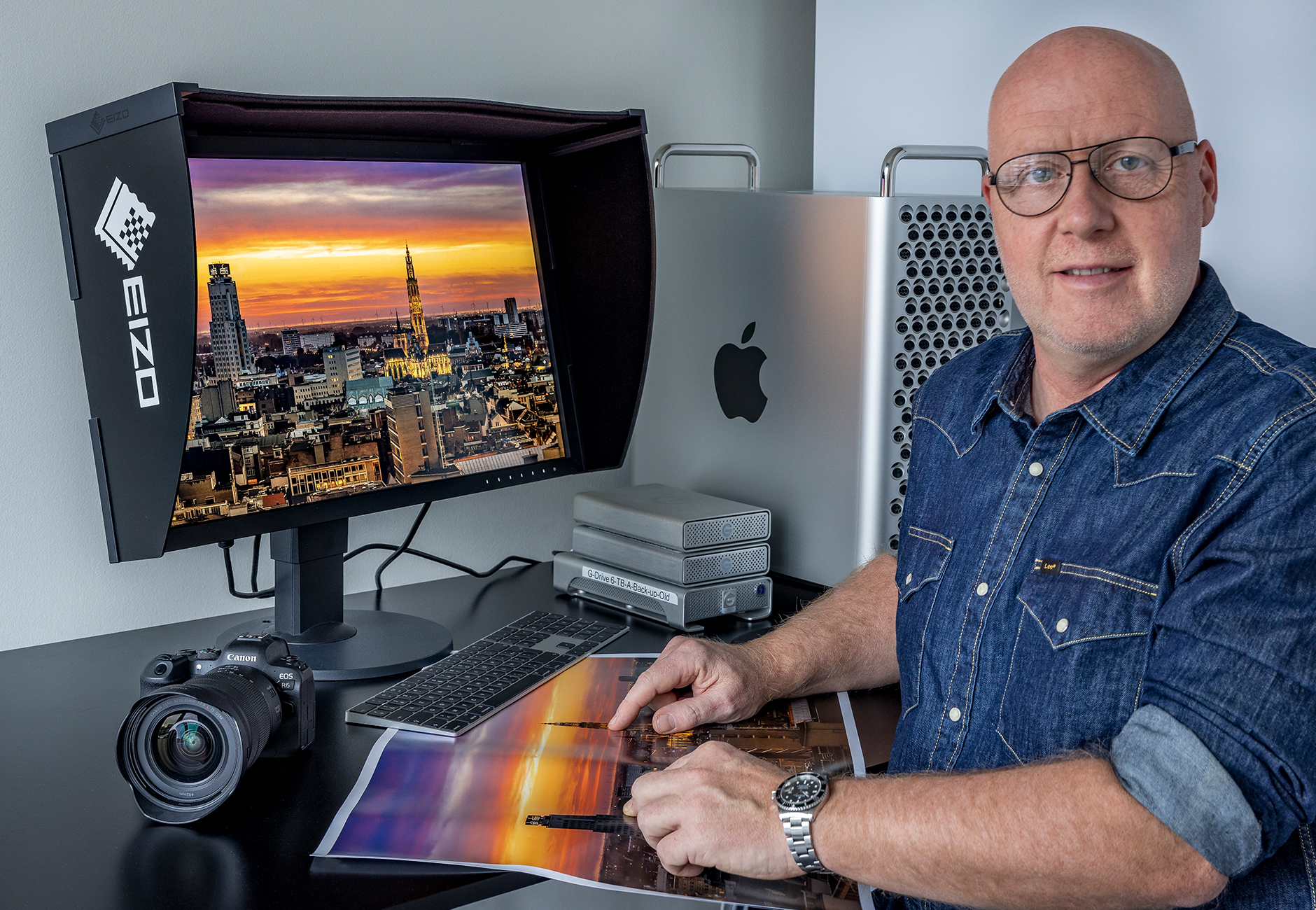 Vandecasteele likes to approach the subject of color management from the end product, meaning he asks what the images will be used for before they are created. For example, if they will be used for social media or whether they will be printed. In the latter case, he consults with the print shop, gets the corresponding ICC profiles, and prepares the images for the upcoming production process. This way he avoids annoying correction loops and frustrated customers. The linchpin of his image processing workflow is his EIZO ColorEdge CG319X, which he usually takes with him on his productions.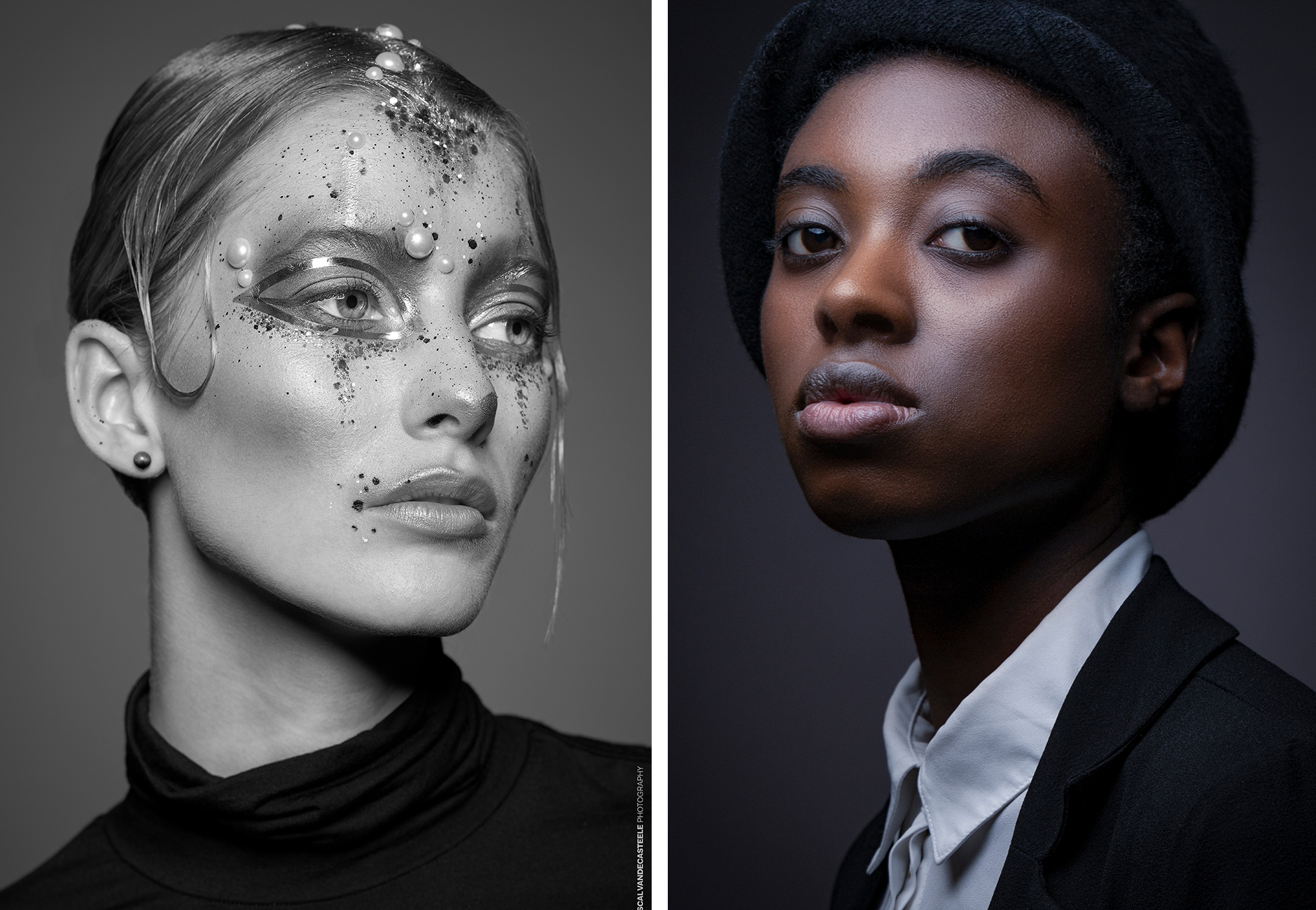 EIZO ColorEdge CG319X in Shooting
"The EIZO ColorEdge ensures that I can rely one hundred percent on what I see on the monitor," Vandecasteele states and continues: "I get an absolutely precise view of my file. That is what matters". What may sound so obvious, however, is anything but. Some of his workshop participants expect images to look exuberant on a calibrated EIZO ColorEdge. But that is not the goal. The goal is for the images to match the file as accurately as possible, rendering every detail, no matter how small, in highlights and shadows. "On my MacBook, the images always look more exuberant, even though the file doesn't give that at all. Images are extremely colorful and contrasty on the glossy laptop screen," Vandecasteele expresses in disappointment. This is appealing to the eye, but if the actual file doesn't look like that at all, it's not what you need as a creative. "My first EIZO was really a revelation," recalls Vandecasteele enthusiastically. "Suddenly I was seeing detail and drawing, especially in the shadows, that I couldn't see in my glossy Apple display. Finally, I was able to really work out and print my fine art prints perfectly on the monitor". Another feature of his ColorEdge CG319X that Vandecasteele appreciates is the built-in calibration sensor.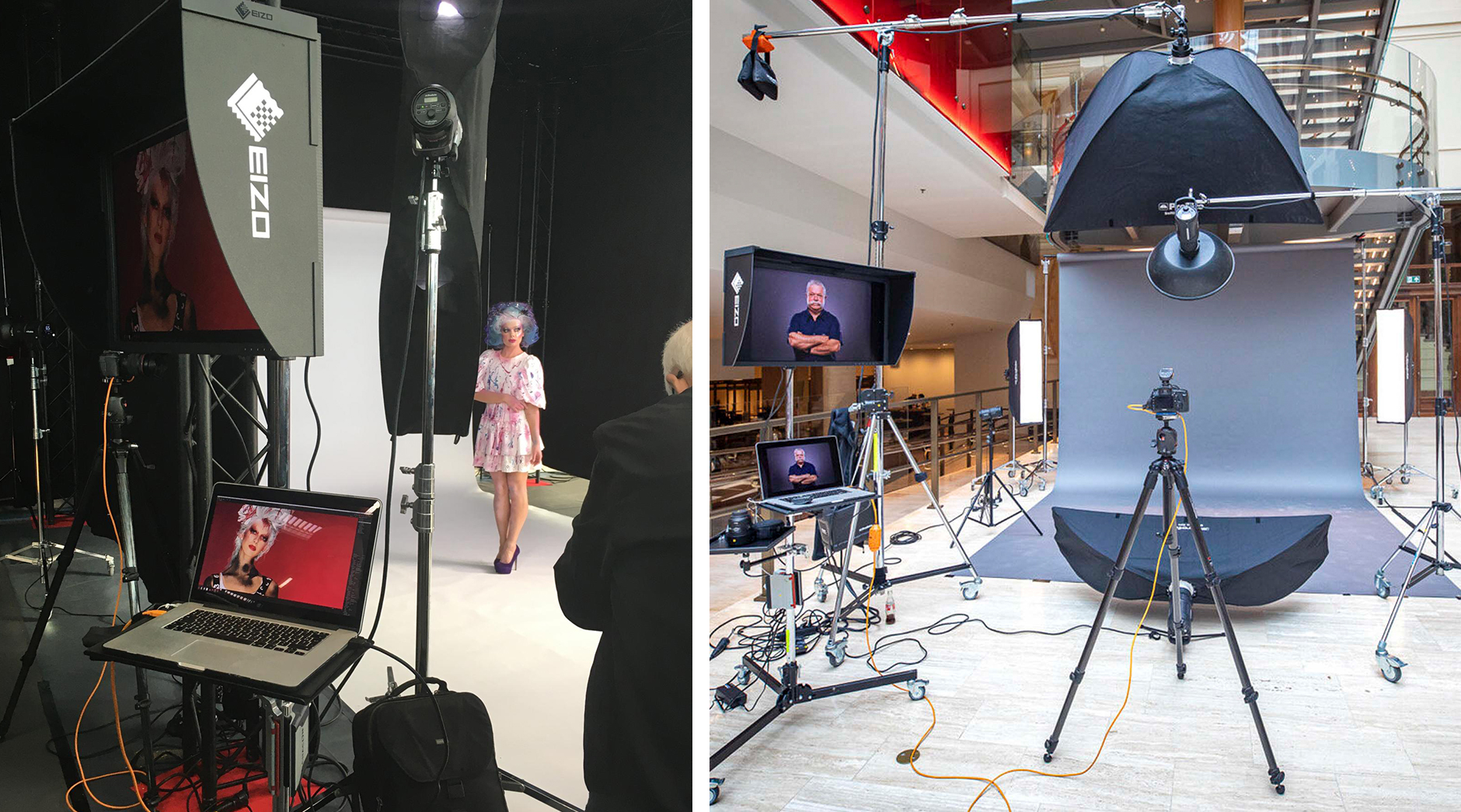 "I can program the monitor to calibrate itself regularly. So, I can always be sure that what I see on the monitor is actually on my memory card or hard drive, whether I'm shooting tethered in the studio, on the road, or editing images. That gives you a very pleasant sense of security and relaxation."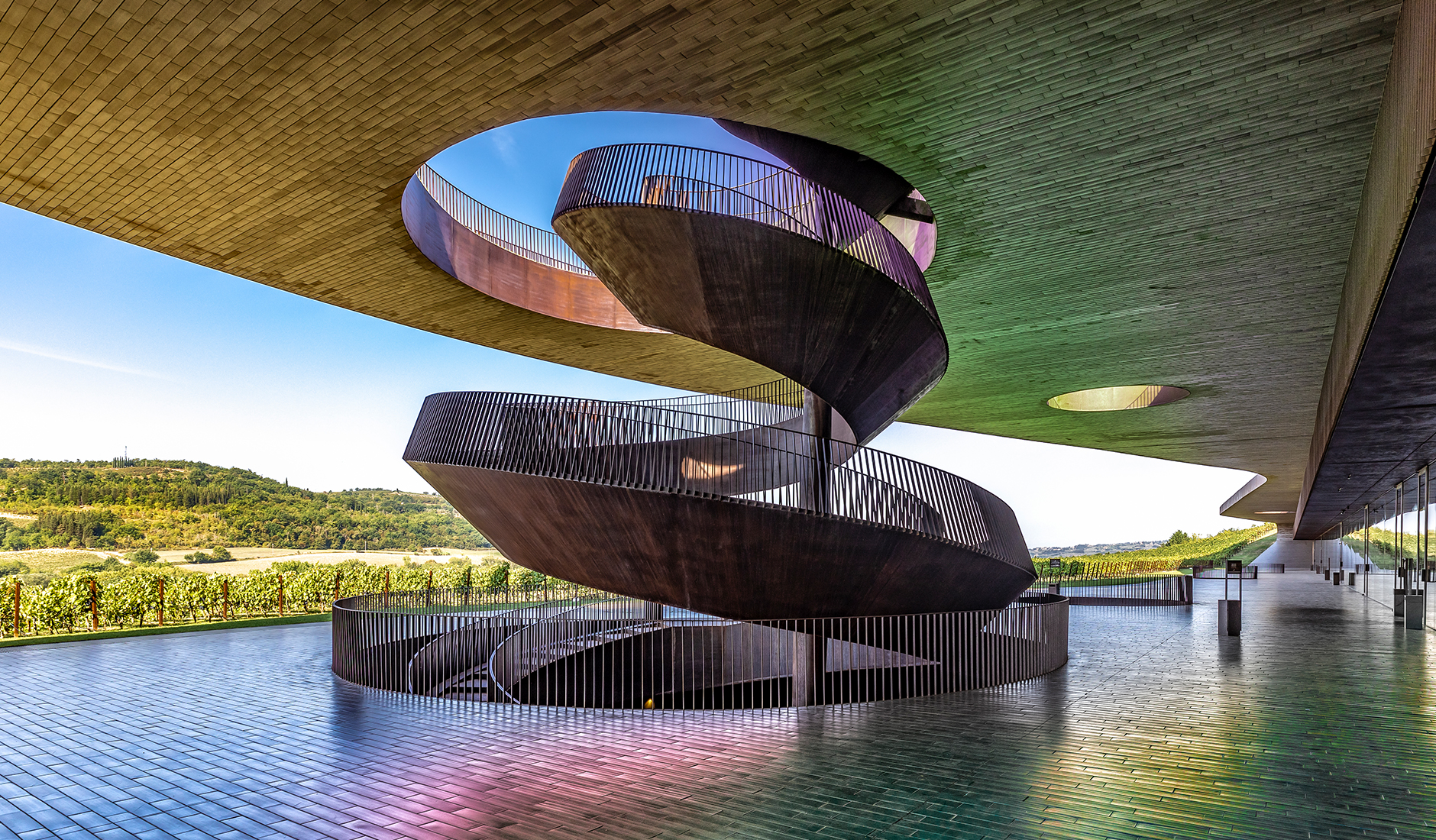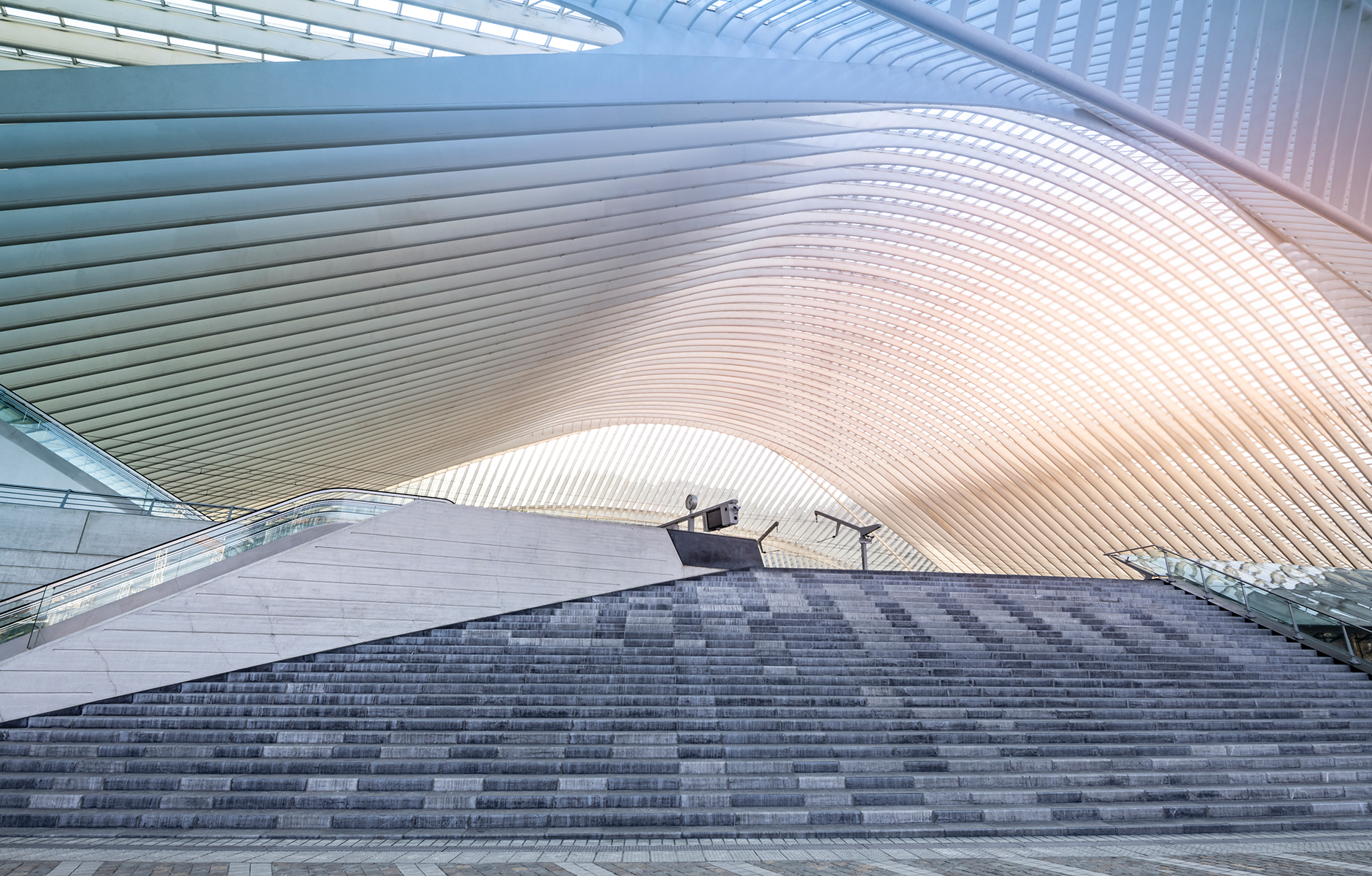 Find out more about Pascal Vandecasteele here:
Website
Facebook
Instagram
Deployed Product



Pascal Vandecasteele is a member of EIZO's ColorEdge Ambassador Program, which showcases professional photographers, designers, filmmakers, and other creatives who are committed to inspiring and educating artists around the world of all levels.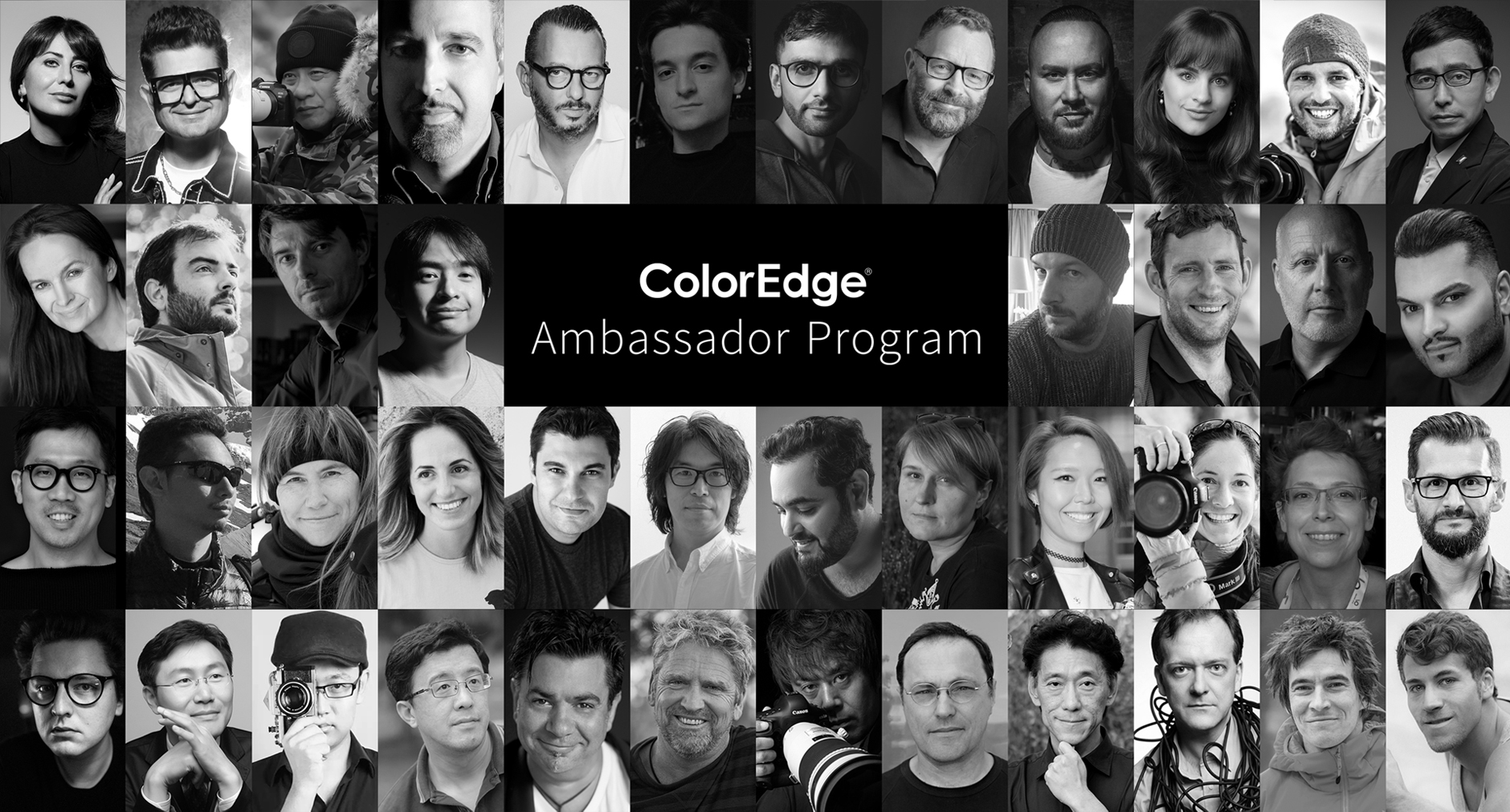 ColorEdge Ambassador Program Website