Creative Work
QLAB Uses ColorEdge PROMINENCE for HDR Post Production and Color Grading
QLAB is a film processing lab located in Mumbai, India that offers end-to-end digital post production services. Director Amit Shetty shared with us their impressions of the ColorEdge PROMINENCE CG3145 which they are using for HDR productions.
Tell is about your team organization and production environment.
Quality Cine Labs Pvt Ltd – QLAB, was started way back in 1973 as a film processing lab by our Chairman & Managing Director Mr. Manohar Shetty. In 1991, we started our digital setup, with dubbing, mixing, and editing facilities, and further added VFX, mastering, black/white to color colorization, and DI facilities to our services. QLAB is a Dolby Vision & Dolby Atmos Certified facility.
| | |
| --- | --- |
| Amit Shetty, Director, QLAB | |

QLAB was the number one lab in India for theatrical release printing of Hollywood films, having printed almost all the top Hollywood grossing films in India from 2000 to 2013 for clients like Sony Pictures, Warner Bros, 20th Century Fox, Paramount, etc. We have always given high importance to content security throughout our process. We are an MPAA certified facility, and now boast TPN certification as well.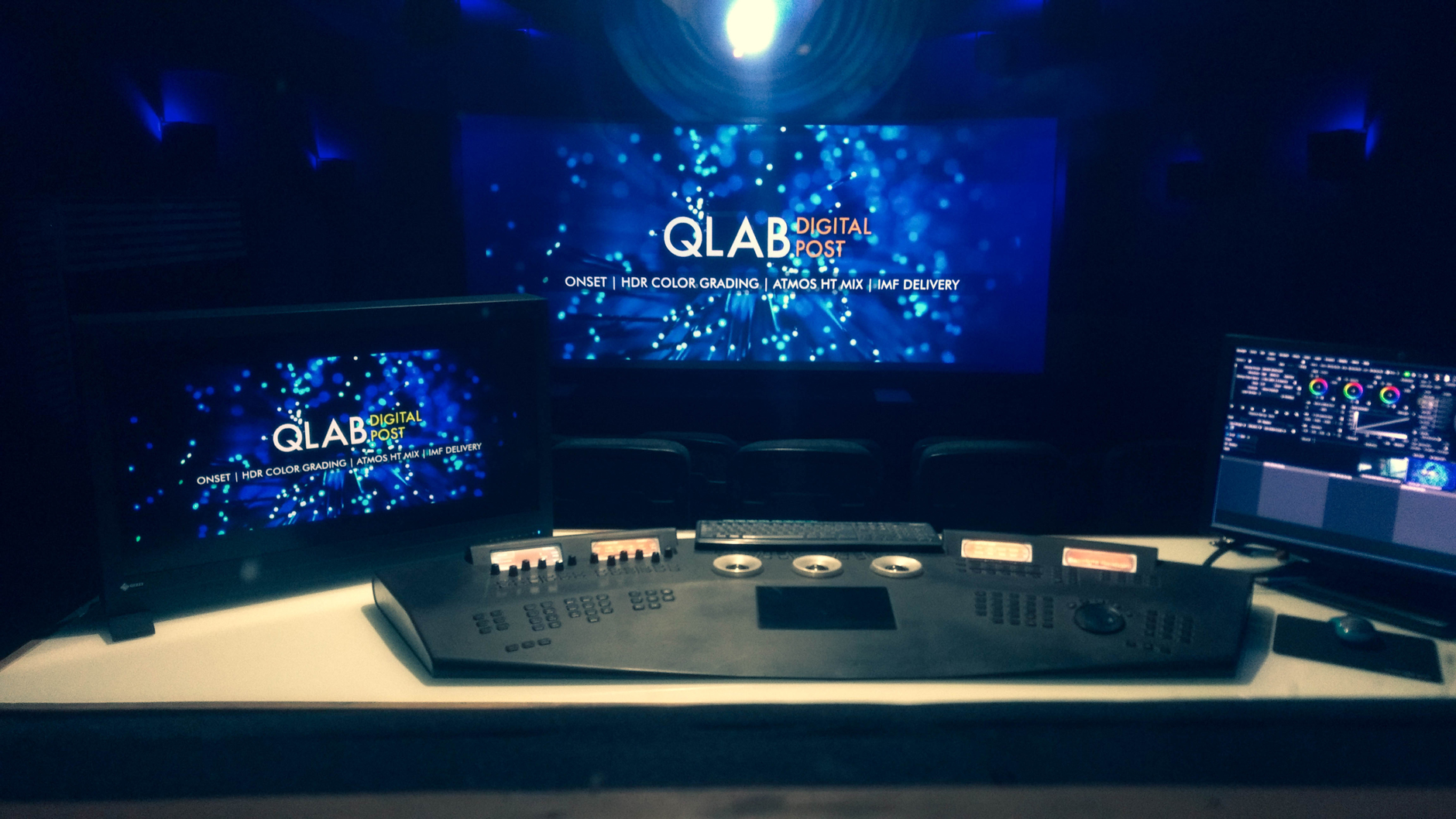 We imported the first Baselight system in India in 2003, which is now a de facto top grading system used around the globe. As a lab it is important that we have the best equipment that technology currently has to offer. Currently QLAB runs its 25,000 sq ft independent facility in the heart of the post production area of Andheri West, Mumbai, where we have an in-house staff of 68 members as well as a team of more than 400 freelancers who actively work with us. Our facility offers post production services such as:

Dolby Atmos Certified Feature Mixing
Dolby Atmos Certified Home Entertainment Mixing
Dolby Vision Certified Grading
HDR Color Grading on Baselight & Resolve
Cinema Screen Based Grading
IMF HDR & SDR & DCP Mastering
Large Dubbing Suites
5.1 Mixing Studios
Audio Localization & Subtitles Services
Cutting Rooms
VFX
Why did you choose the ColorEdge PROMINENCE CG3145 HDR monitor?
We were on the lookout for HDR monitors which were also Dolby certified. During my visits to NAB and IBC, I went through multiple vendors, checking out their HDR monitors, and learning about the technology behind them. From OLED to LCD, some monitors have issues with blooming at the edges or burn-in (in the case of OLED), and understanding things like power consumption, screen calibration, warranties, as well as each company's vision for the future in the HDR space – this was important to our decision-making.




We found the EIZO CG3145 was accurate in color reproduction and calibration was easy, as we have the Calman Ultimate at QLAB, and Calman has come out with color profiles for the EIZO HDR monitor. We don't have to worry about glossy reflections, and as a colorist myself, I have my own preferences. A glossy screen gives off reflections, especially if there is someone standing behind you while working. The EIZO HDR monitor has a matte coating, which helps reduce that and gives a cleaner image. It also offers a contrast ratio of 1,000,000:1 for deep blacks, so picture is quite detailed and smooth to look at which is a requirement for grading accurately. Additionally, being flicker free does not give eye fatigue unlike some other displays. EIZO's ColorEdge PROMINENCE CG3145's LCD technology is one of the best in the business. The HDR looks great, and color and brightness are always accurate. We haven't had any issues.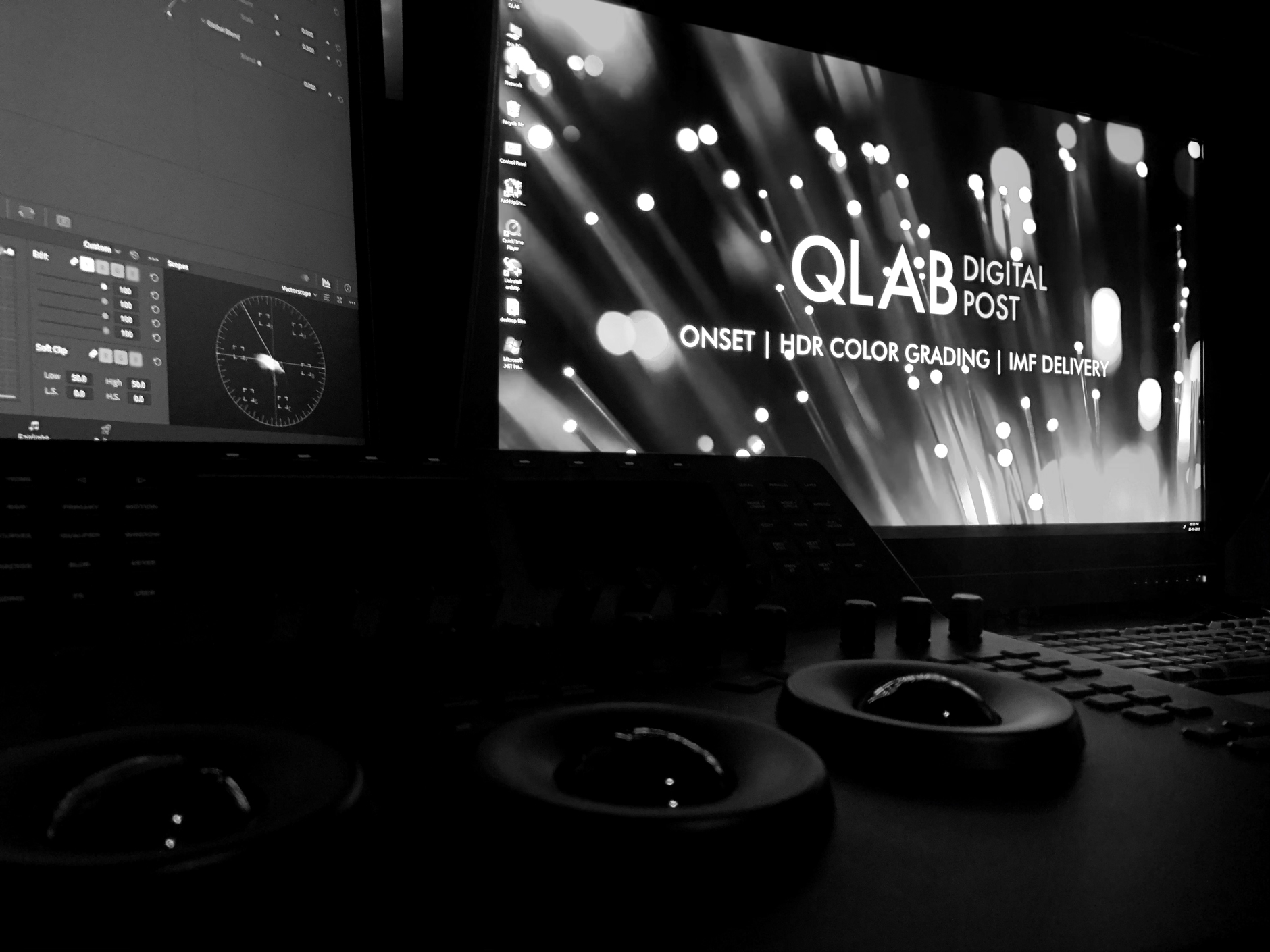 After careful consideration, we decided to go for the EIZO CG3145 – not one but two of them. We value long-term association with the companies with whom we do business and EIZO is a company that understands their product well. A lot of professionals around the world rely on their color accuracy and long-term stability. Just looking at EIZO's confidence in their products, no company in the HDR space is giving a 5-year warranty on their monitors. This clearly indicates to me that EIZO is not only top class when it comes to their monitors, but also provides assurance to its loyal customer base that their products will serve them for a very long time. And in that time if there is ever any problem, EIZO will be there to support them with their industry's only 5-year warranty.
What advantages do you feel there are with the CG3145?
One advantage that I can say is that the PROMINENCE CG3145 provides quick access to several preset color modes via a button on the front of the monitor. We have renamed the presets as per our viewing requirements and calibration needs and this helps us to change to multiple color spaces, Rec.2020, HDR, SDR, DCI, Rec.709, as well as a profile we created which matches quite accurately to our Baselight cinema grading theatre with the Christie projector. This helps the DI team to do a quick check of the content in the color space they are grading or mastering to.
What is your overall experience with the monitor?
Our overall experience has been great to date. Our outputs are well appreciated in terms of color accuracy. I believe that you can be the best colorist, but if the display you are working with is not able to maintain color & visual accuracy, you will fail in your craft to deliver the directors or cinematographer's vision. In that respect we are proud to have the EIZO HDR monitors in our facility and we don't mind recommending it to other facilities as well. One thing to point out is the support from the EIZO team in India has been especially fantastic.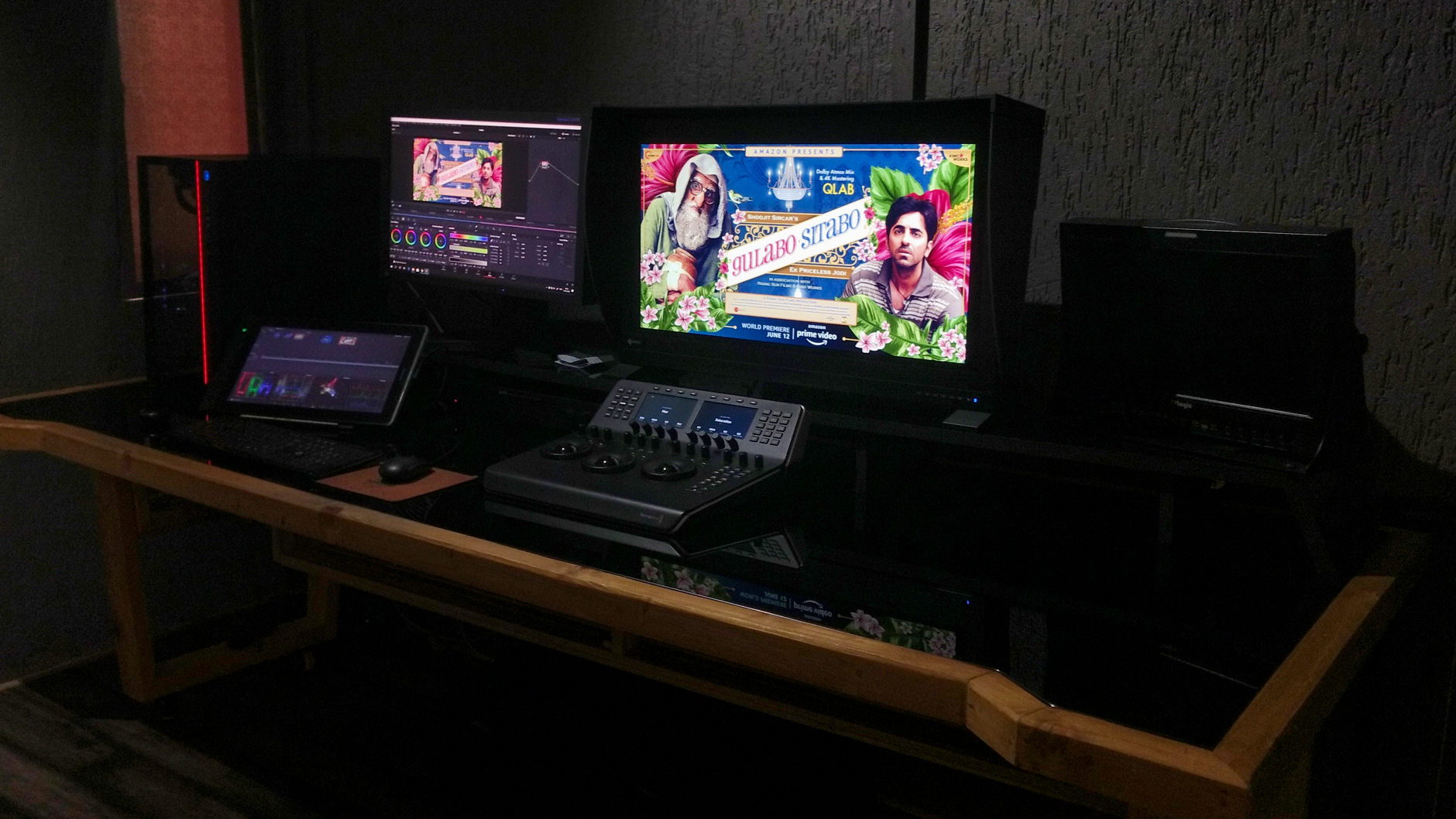 Is there anything you would like to see in the future from EIZO?
We know that EIZO now offers the successor model to the CG3145 in the CG3146. They are on the right path with self-calibration options, having knobs in the front, as well as SDI outputs directly on the body without having to go through an AJA Hi5-4K-Plus. I would personally like to see even higher brightness like 2000 to 3000 nits in the future, without compromising on the color accuracy or life of the monitors.
What are your thoughts on the future of 4K HDR productions?
| | |
| --- | --- |
| Netflix has been the driving force behind 4K HDR productions, with almost all the other top OTT platforms like Apple, Disney, and Amazon doing the same. It's a real push to give the user the best visual & audio experience with 4K HDR, Dolby Vision, and Dolby Atmos. There was a time when film died out (around 2014) where we had people come in with footage shot on a GoPro. phone cameras, etc. Standardization was almost dead. And now with companies like Netflix, Apple, Disney and technology companies like Dolby who are at the forefront of this revolution, visual and audio experiences can be taken to the next level. It's a great time for post facilities, who are constantly gearing themselves up with new cutting-edge technology required to deliver these fantastic contents. The requirement from consumers to have better visual & audio experience in their hand and their living room will drive these technologies to 4K and beyond. HDR is here to stay. | |
Deployed Products
ColorEdge PROMINENCE CG3145