Industry
Navis Engineering - Integrated Touchscreens for Dynamic Positioning Systems in Vessels
How does a ship stay in one spot despite wind and waves? The solution is known as dynamic positioning (DP). Navis Engineering is a leading company in the field of DP. Read about its dynamic DP systems and why the company chose to integrate them with EIZO's touchscreens.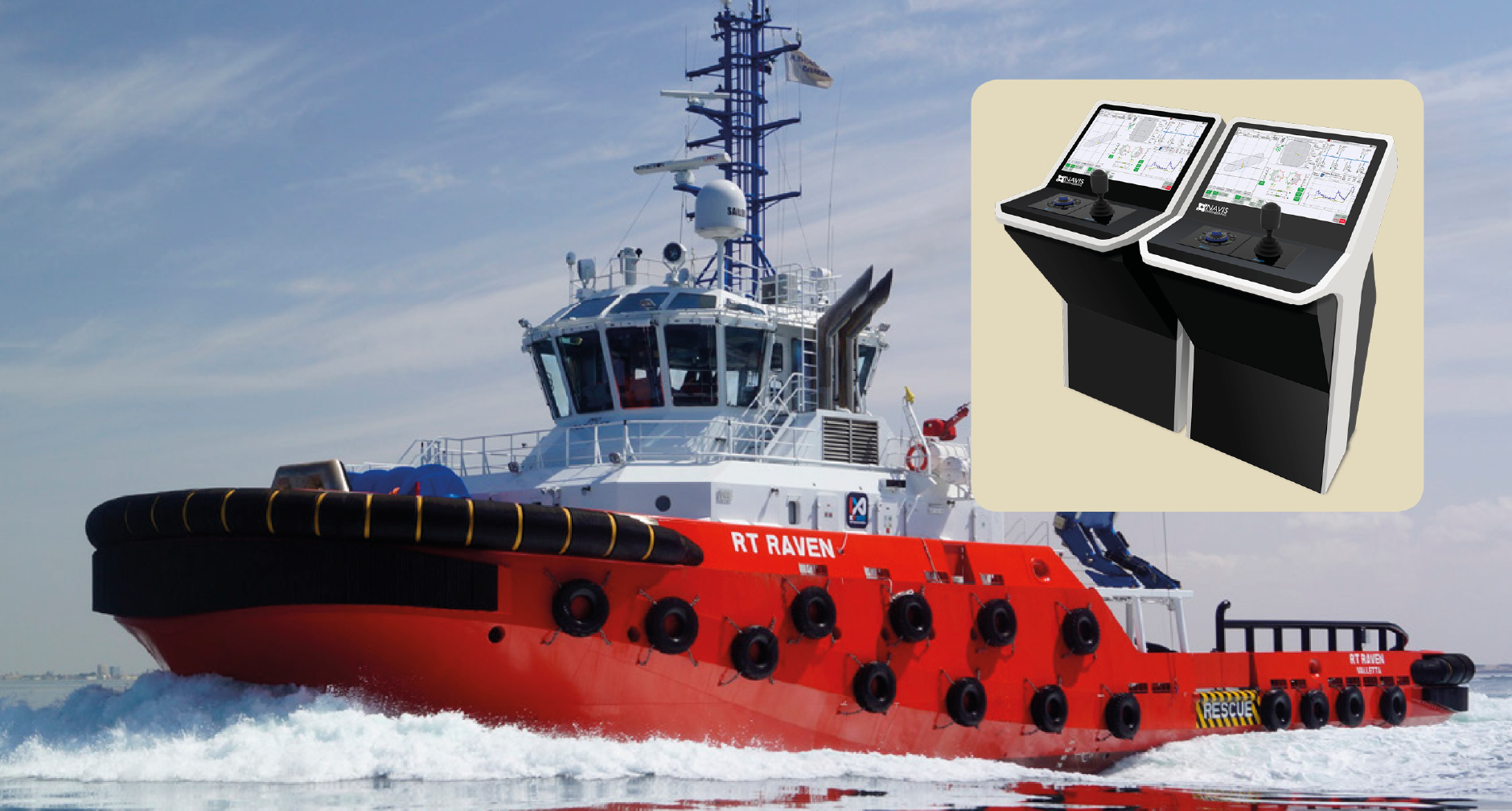 Needs-Based DP Systems
Dynamic positioning (DP) allows vessels and floating platforms to remain on the same heading or in precisely the same position automatically without using anchors or other fixed moorings. Navis Engineering is one of the leading companies in the field of DP systems. Today, the company, which was founded in the beginning of the 90s in Finland, has customers in major parts of the world.
"We design and manufacture dynamic positioning and maneuvering control systems for e.g. offshore vessels, cruise liners, ferries, work boats, special vessels and superyachts," says Evgeny Kottsov, sales director at Navis Engineering.
The DP system stabilizes a vessel within a few seconds and keeps it in precisely the right position, e.g. by controlling various propellers. Everything is developed according to the customer's specific needs and requirements for safety, reliability, functionality, and utility.

Joystick Control
"Thanks to our touchscreens and the easy-to-use control panel, we have the most comprehensive DP systems on the market," says Evgeny Kottsov. The system has simple user interfaces and smooth joystick control. This means that even individuals with limited DP experience can use the system.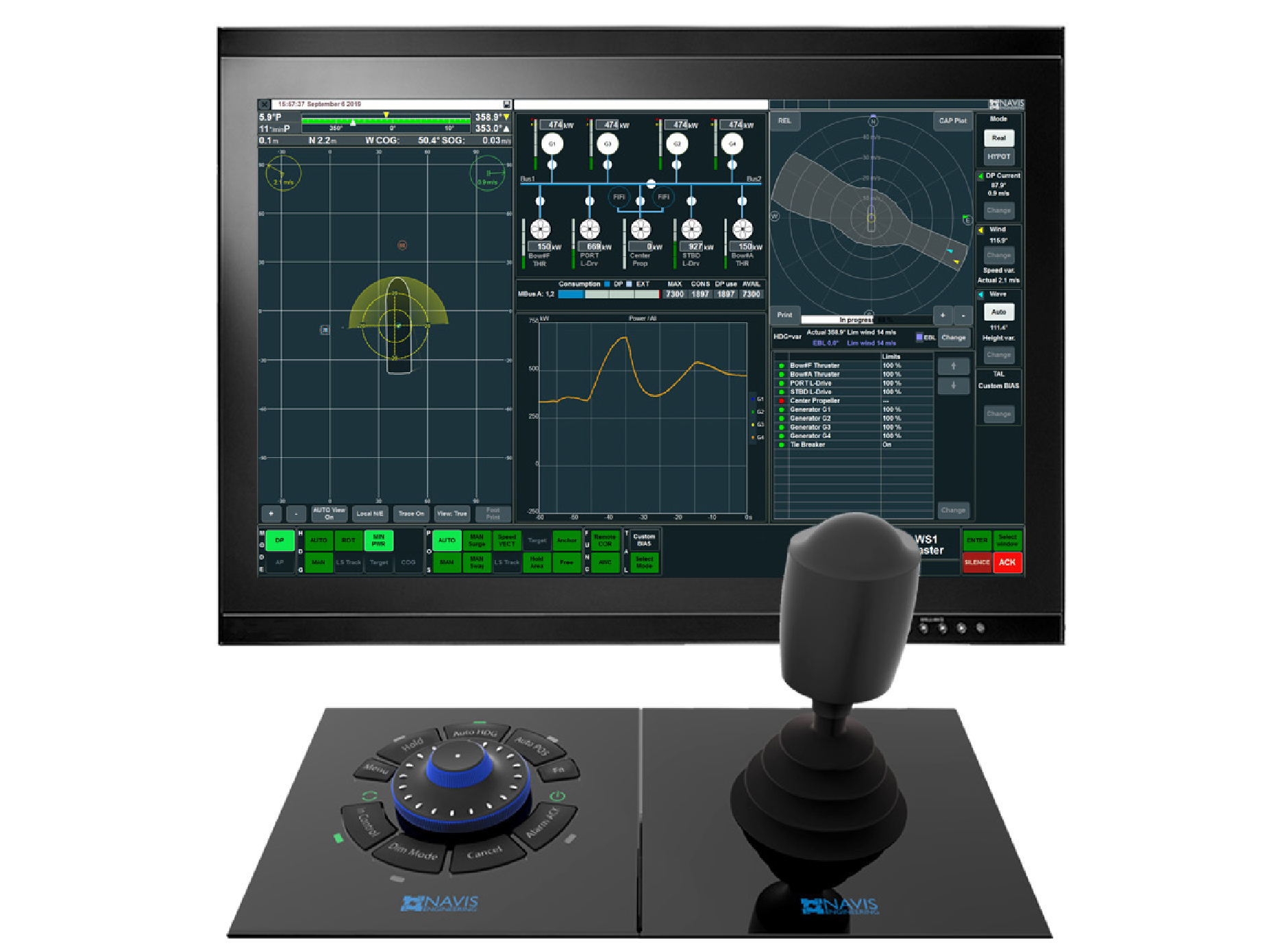 24/7 Customer Support
Navis Engineering DP systems are currently in use on more than 1,500 vessels around the world. This demands very high standards of service and support. "No matter where a vessel is, we must provide support quickly should anything occur," says Evgeny Kottsov. "For example, if a vessel in the USA is in need of service, we can diagnose the problem and direct the work from Finland. What's more, we have a global service network and also offer DP training in compliance with the latest IMCA recommendations."

The Importance of the Touchscreen
The touchscreen plays a crucial part in Navis Engineering DP systems. The company is the first in the world to use integrated touchscreens in its DP systems. "You have everything at your fingertips – it's faster and safer compared to ordinary monitors that use other control and pointing devices," declares Evgeny Kottsov. "Because the touchscreen is used every time the operator uses the system, it has to be absolute top class in terms of both performance and safety."
"We tried a number of touchscreen suppliers – EIZO meets our very high standards for e.g. design, user-friendly interfaces, screen dimming and price," says Evgeny Kottsov. "Also, EIZO meets all certification requirements and provides service all over the world. This is important; should anything happen to the screen, we need help quickly so as not to jeopardize safety."

NAVIS Engineering's Choice of Touchscreen
"Navis Engineering's choice includes the EIZO DuraVision FDS1904T and FDU2603WT," says Ricardo Cancino, EIZO Nordics maritime monitor expert The screens, available in sizes up to 55-inch, are manufactured to order and have a 3-year warranty for 24/7 use.

Deployed Products