Industry
SBB Operations Centre - All Eyes on the Eight-Monitor Workstations

Inside the control room of the SBB Operations Centre in Olten, Switzerland.

Total Control for Customer Safety
Take 350 railway traffic professionals and 100 workstations each equipped with eight 24-inch EIZO FlexScan monitors. This is the setup required to safely monitor and control more than 10,000 passenger and freight trains every day, around the clock. Here in the control room of the SBB Operations Centre in Olten, the "railway pilots" keep an eye on 8,400 passenger trains and 1,850 freight trains every day - between the Central Plateau and the cities of Basel, Bern, Lucerne, and Olten, as well as on the two NEAT axes Gotthard and Lötschberg. And new connections are added every year. All in all, the EIZO monitors display a grand total of 750 km of railway network with 188 stations, 2,850 switches, and 3,050 signals. In short: thanks to EIZO's high-end monitors, SBB's rail traffic professionals can do what they do best and keep the Swiss railways safe for 1.25 million travelers every day.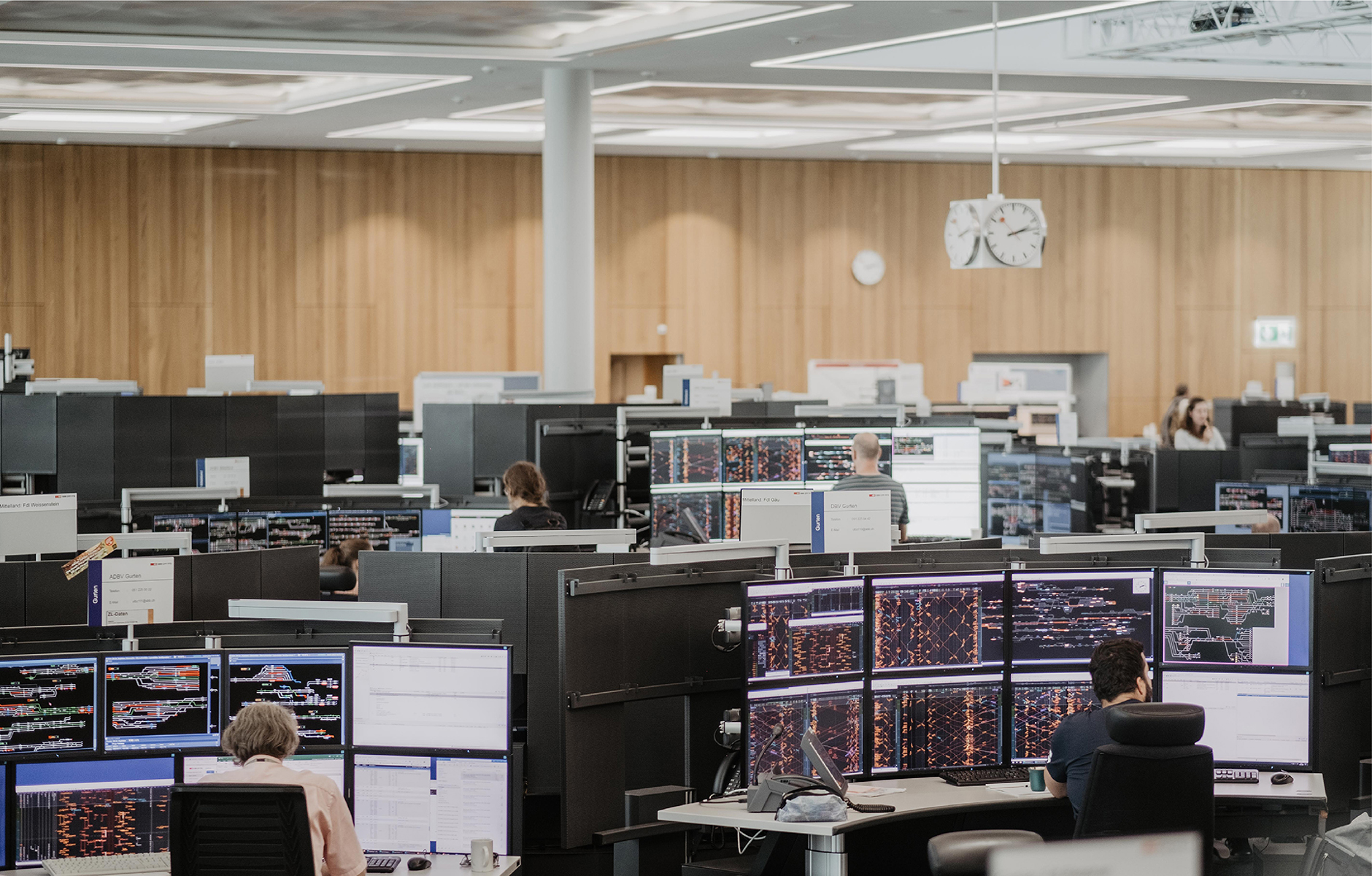 Ultra-Thin Bezels Ideal for a Multi-Screen Setup
With the eight FlexScan monitors, each employee has a perfect overview of arriving, departing, and traveling trains, as well as information on passenger status. At first glance, the lines and symbols on the screens may look like a maze. Yet the patterns are perfectly clear to the trained eye of the professionals observing them. Fortunately, much of railway traffic control is automated. However, in the event of disruptions or irregularities, the professionals must intervene manually, which requires advanced skills and intense focus. Thanks to EIZO's ultra-thin monitor housing, the bezels seemingly disappear to make the multi-monitor configuration look like one giant screen.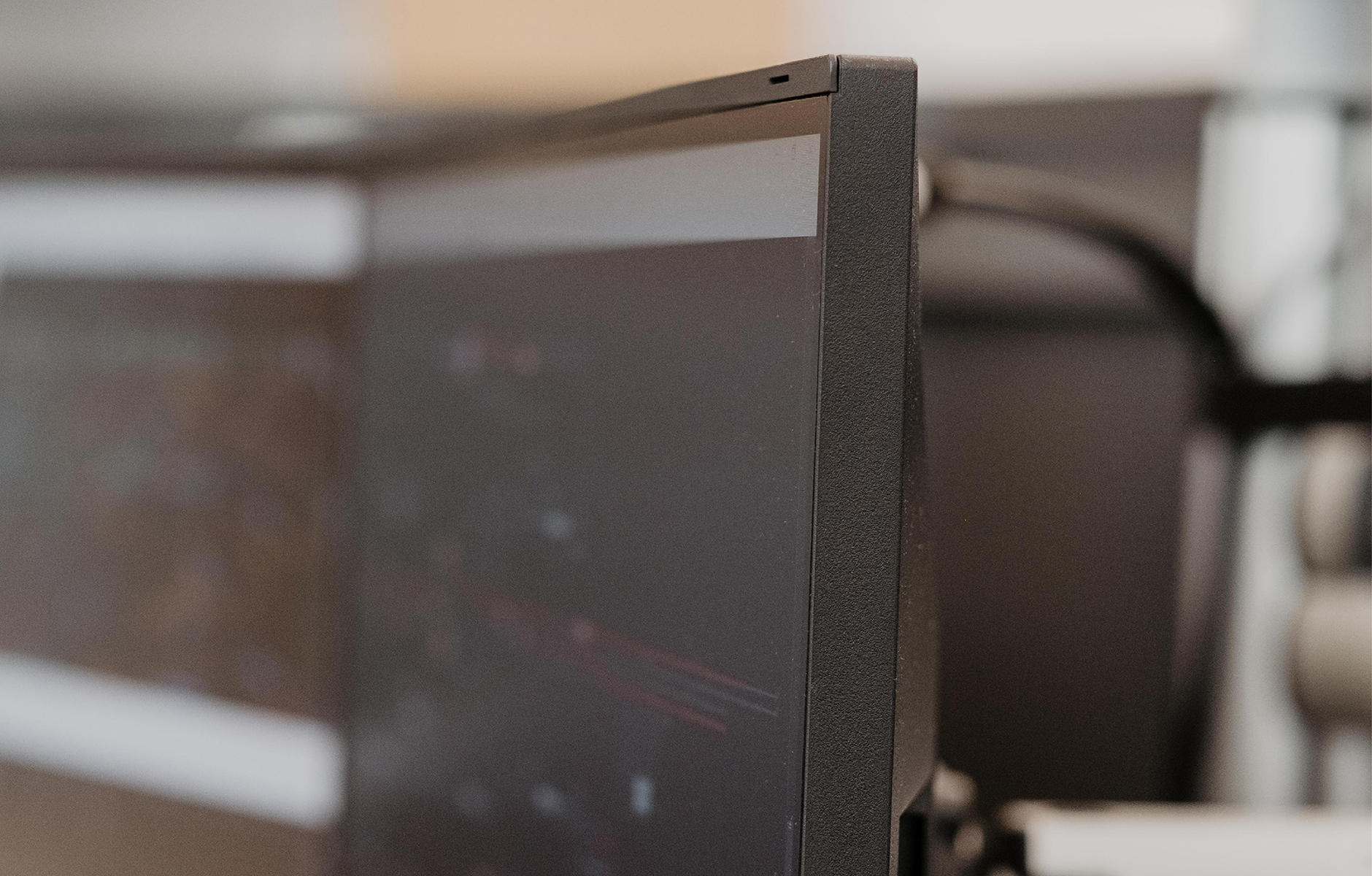 Uncompromising Quality
SBB is uncompromising when it comes to the quality of its employees' working environment. Ergonomics, reliability, and image quality are therefore of paramount importance. Not only can the desks be adjusted individually, but the height of the monitors can also be adjusted to suit individual needs. This allows employees to make any of the 100 workstations their own for the day.
The monitors' integrated Auto-EcoView sensor detects changes in ambient light and automatically optimizes the screen with the ideal brightness values - a feature highly appreciated by railway control professionals who cannot afford to have tired eyes or strained necks when dealing with stressful situations that require their full attention. As for image quality, each of the eight screens offer clear color display and are always flicker-free.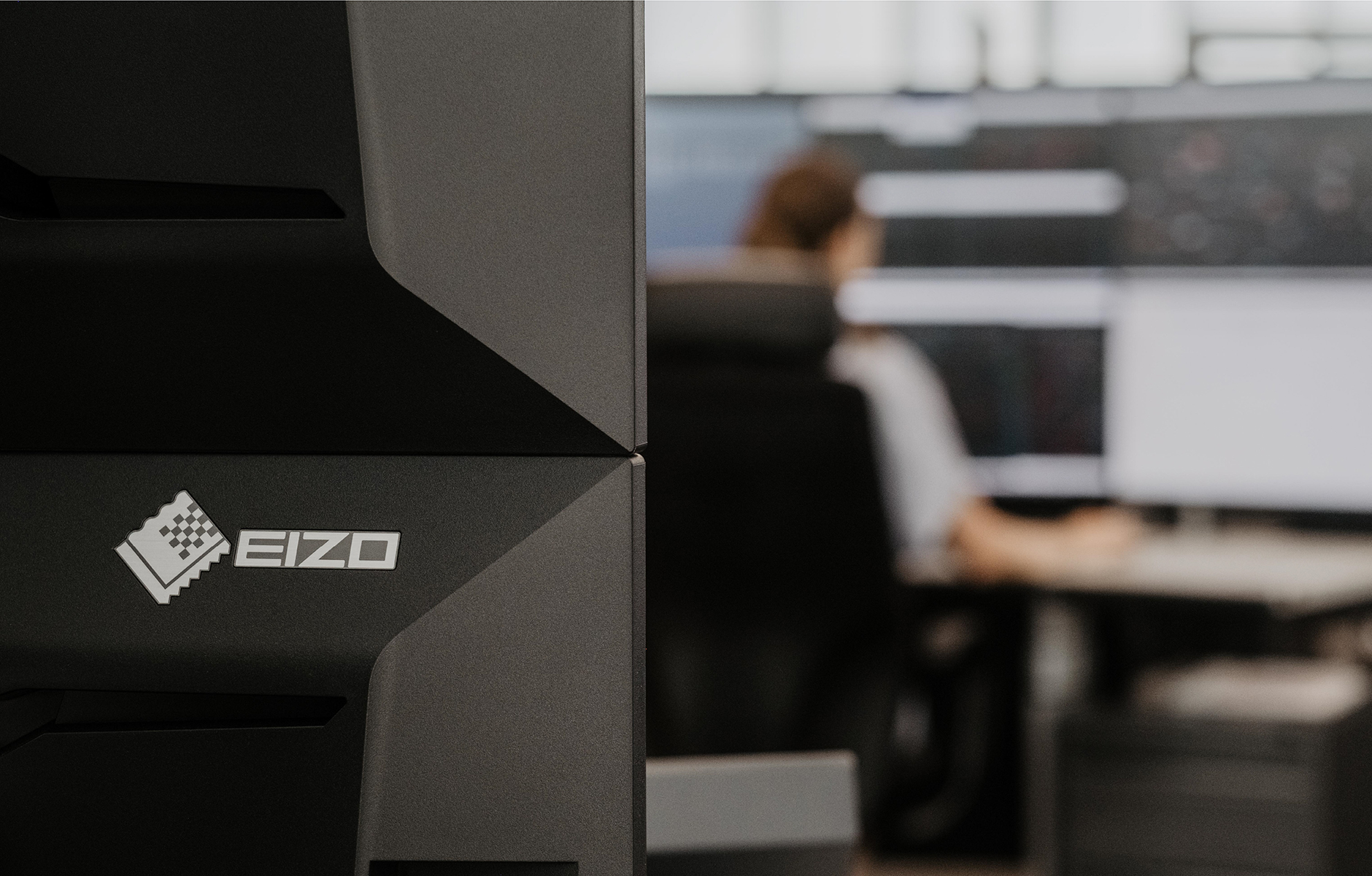 A Long-Term Investment that Pays Off
Thanks to continuous research and development as well as precise and manual quality control, EIZO is able to offer a 5-year warranty on its monitors, including on-site replacement services. This is possible thanks to unparalleled quality and an extremely low failure rate. For SBB, this means a safe investment without compromise.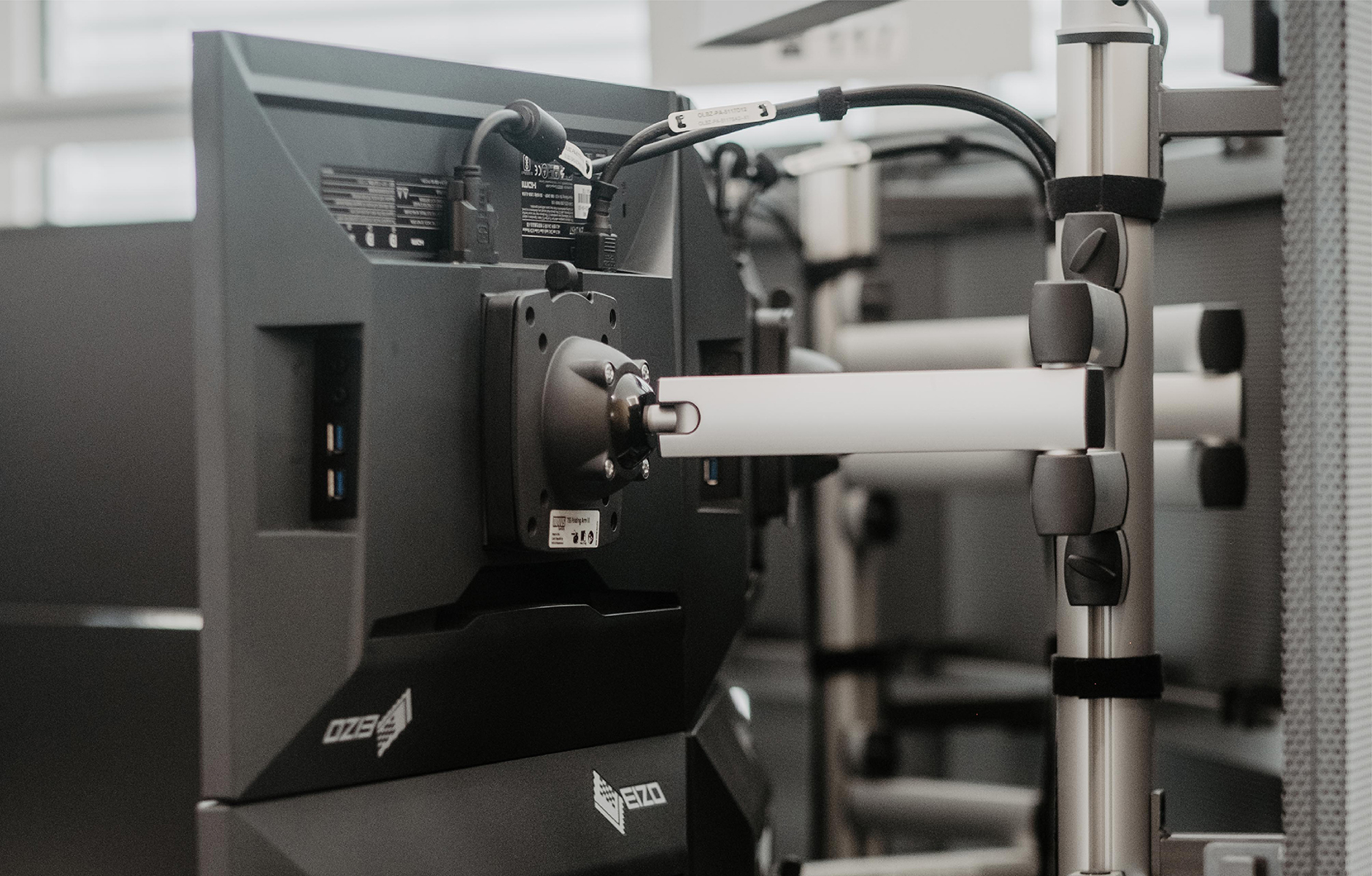 Find out why SBB's Operations Centre in Olten trusts the reliability of its EIZO monitors in this video.
About SBB Olten Operations Centre

From 2016 onwards, SBB Operations Centre will control rail traffic in Mittelland, Northwestern Switzerland, and Central Switzerland. The building is a prototype. The control room is located on top of the technical and operational facilities and is at the heart of the activities, adjacent to various administrative and social rooms. The architectural form emphasizes the various functions of the building. The four-story substructure is articulated around precise vertical axes, with the upper floor clearly distinguished by its total transparency.