Case Studies
Marinequip (Norway)
Marinequip Finds What It Was Looking for in EIZO Marine-Certified Monitor Solutions of up to 46 Inches
Marinequip AS is a Norwegian supplier and manufacturer of ROVs (Remotely Operated Vehicle) and lighting and monitoring systems for above and below water. The system integrator's products are specially designed to meet the needs of aquaculture, wellboat fishing, and the process industry.
Marinequip relies entirely on EIZO for marine-certified monitor solutions of up to 46 inches for use on ship bridges. This is because the monitor manufacturer offers a whole range of products (the FDS1904, FDU2603W, and DV4624 models) with the corresponding certificates (IEC 61174, IEC 62288, and IEC 62388) and also fulfills all of the Norwegian company's expectations for a reliable partner.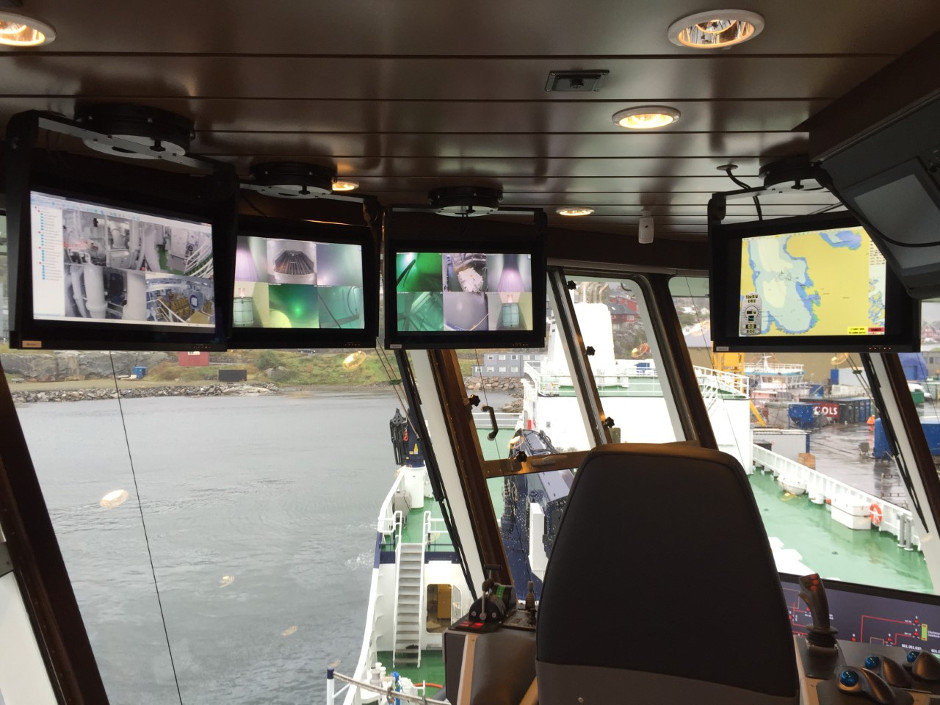 When asked why he decided on EIZO, Trond Johansen, Sales Manager at Marinequip, responded: "EIZO is a well-known brand that represents excellent quality, proven service, and the best possible technical support."
Marinequip integrated both 26- and 46-inch EIZO models into its matrix solution for a customer from the fishing and aquaculture industry. Six of the monitors assembled on the bridge for this solution are used for navigation, ECDIS, radar, ship PC, automation, and CCTV system applications. An additional monitor is also used in the engine control room for CCTV applications.
Trond Johansen sees many advantages to cooperating with EIZO: "I particularly appreciate EIZO's very strong support and reliable consulting. I know that I'll always get an answer and sufficient information on the offer and project status."