Case Studies
Flexible radio broadcasting. RTBF equips studios with EIZO Touch Screens.
RTBF (www.rtbf.be) is Belgium's national broadcast institute for the French speaking community, based in Brussels with studios all over the south of the country. Aside a complete offer of TV channels, they offer a variety of 8 different radio stations and have a multitude of studios at their disposition.
Over the years, several EIZO Touch Screens have been installed in the studios and when renewing several ones RTBF chose again for the EIZO reliability and longevity.
In every studio the EIZO T1781 is combined with EIZO T2381W. The latter one for editing "soundbits" and recording, T1781 to control the interface of the broadcasting console (telephone traffic is in the other studios than the one depicted here). Hadrien Baudot, engineer for the audio service of the technical department (DGTE) responsible for the installation in the studios comments: "The technical department had a very good experience with the EIZO Touch Monitors in the past. Most of them are still in use every day for a long period of time. For the equipment of the new studios the choice was not too hard and EIZO was our preferred choice."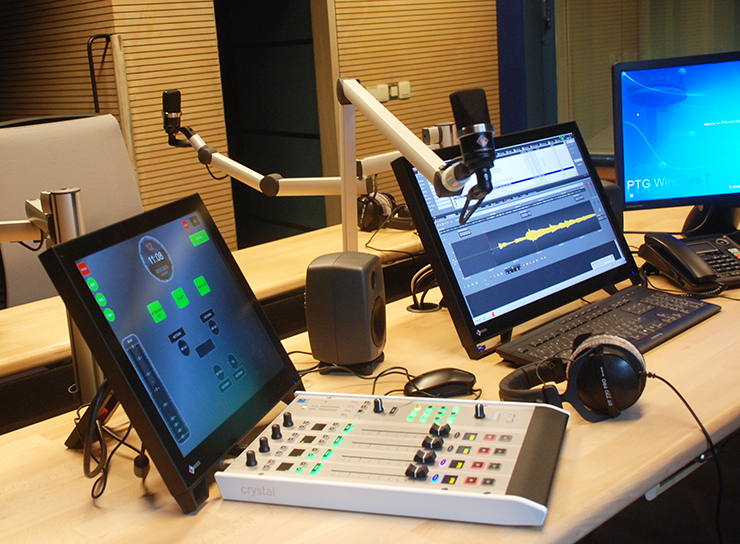 When programs go "live", presenters can easily manage all tasks in the studio themselves thanks to the easy-to-use touch screens even though the multi-touch capacity is not always used by everyone. It hardly makes any difference whether the presenter is sitting or standing up, the monitor always offers an easy access also thanks to its versatile stand. A touch screen is also faster than accessing information and tasks through keyboard and mouse. Moreover, most of the users already have the experience through the use of smartphones and tablets.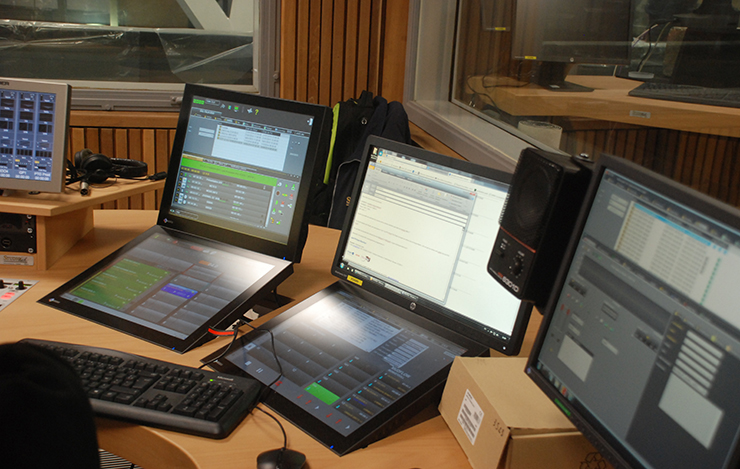 The reasons for choosing EIZO were the image quality, the reliability and the life cycle. Investing in an EIZO monitor has proven to be very cost-efficient as they last longer than the everyday monitor one can buy.