Color Management for 3DCG
Unifying the Real-World Environment
Warm and Cool Light
For fluorescent lights, "daylight", "day white", and "light bulb (warm white)" express the difference in the color of light, which is referred to as color temperature (measured in Kelvin). In the 3DCG creation workplace, you can match your subject and the image on the monitor by using the same color temperature. We recommend 6500 K for digital output and 5000 K for printed material. The color profiles for sRGB, Rec. 709, and Adobe RGB are 6500 K.

Deciding on Appropriate Color Management
Step 1
Here we will explain using ColorChecker by X-Rite, Inc. ColorChecker is a small board of color samples produced specifically for color referencing. 24 colors are reproduced from a wide range of colors and the measured values for each color are included. By comparing colors with ColorChecker you can decide whether your environment is suitable.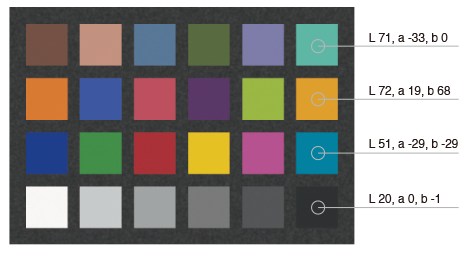 Step 2
Data for displaying on the monitor is created based on the color measurement values included in ColorChecker. Create data that resembles the physical ColorChecker itself and use the color measurement values provided by X-Rite, Inc. for color fill.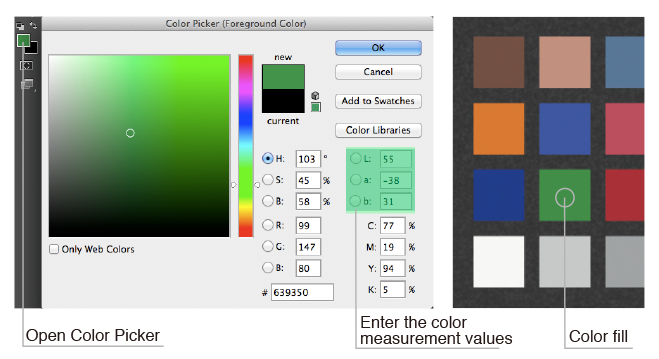 Step 3
Compare both. If the colors appear the same, you will know that your environment, including lighting, are suitable.