Industry
Hydro Technology Institute - Clear Camera Imaging for Measuring River Flows at Night
EIZO's ultra-high sensitivity camera makes it possible to measure river flow rates and velocities even at night.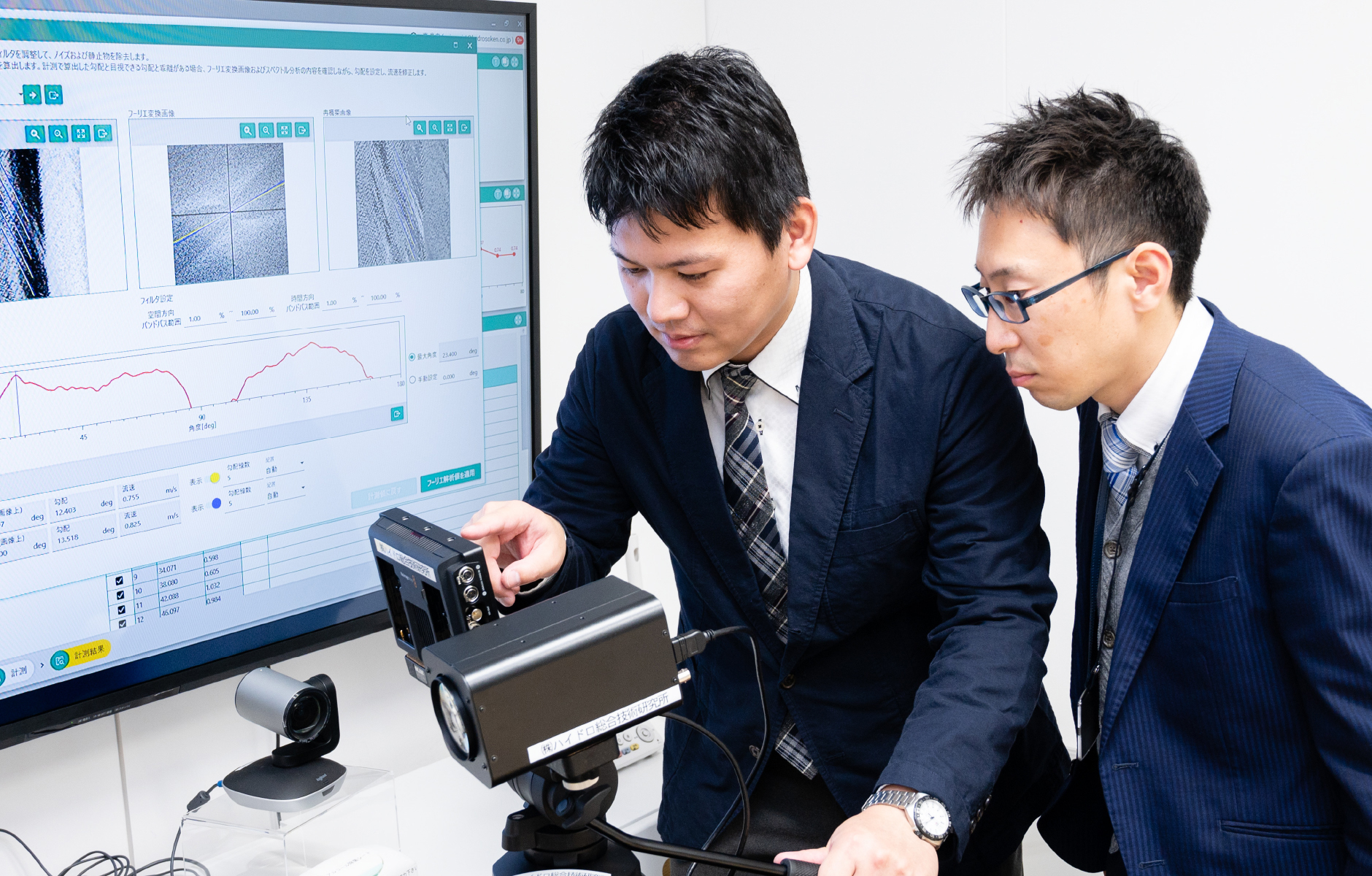 Hydro Technology Institute develops systems with advanced numerical analysis and cutting-edge AI technologies at their core to measure river flow rates and velocities through video. They use EIZO's ultra-high sensitivity HD video camera SSZ-9700 to clearly observe rivers at night. We asked them what the deciding factors were and about their experiences with the camera.


Yoshitada Minami
Environment Group Leader

Masayuki Tsuji
Sales Group Manager
Tell us about your company.
Tsuji: Hydro Technology Institute was established in March 2000. We primarily provide information system technology services for disaster prevention and construction, using numerical analysis and specialized technologies. Our core customers include national research institutes, universities, and private-sector companies. What makes us unique is that we work closely with university researchers in Japan and abroad to apply numerical analysis models based on the latest research to practical applications.
As for the work itself, we mainly provide numerical analysis and system design services. The numerical analysis we do for rivers includes analyzing water flow, simulating the loads on bridge piers, and simulating debris flows. We also simulate all kinds of other natural phenomena - for ports and harbors, we can simulate wave motion such as in tsunamis, storm surges, and high waves, as well as sediment movement. We can also simulate environmental conditions such as water quality and wind, as well as the effects of seismic activity on structures. As part of flood mitigation efforts, we provide damage estimates based on flood simulations and then create hazard maps that can be used in the event of an evacuation. This helps communities to better manage flood situations caused by extremely heavy rainfall events that have been increasing in frequency and severity over the past few years.
We build systems tailored to our customers' needs. In particular, for comprehensive disaster prevention, we offer disaster prevention systems that combine our expertise in numerical analysis and information systems to national and local governments. In addition, we provide technical support for emerging technologies such as AI, image analysis, big data processing, and supercomputing. We also provide 3D visualization technologies that can be used in disaster prevention education programs, such as CG simulations of disasters, AR-based hands-on disaster simulations using smartphones or tablets, and VR-based images using head-mounted displays.
Could you tell us about Hydro-STIV, your flow rate and velocity measurement software?
Tsuji: Hydro-STIV is a system that measures the flow rate and velocity of rivers using video images and water level information. It achieves incredibly accurate measurements by combining the latest STIV* technology developed by Professor Emeritus Ichiro Fujita of Kobe University with our own proprietary AI technology. Traditionally, measuring the flow velocity of a river required dropping floats from a bridge and then measuring the time it took them to travel using a stopwatch or timer. However, this meant that during a flood caused by a typhoon, someone would have to conduct an on-site observation even in the middle of the night, which was a very serious safety issue. With Hydro-STIV, measurements can be made using camera images to measure flow rate and velocity with high accuracy from a safe location, even during flooding or other hazardous conditions.
*Space-time image velocimetry, a technique to measure the surface velocity of rivers and other bodies of water based on video footage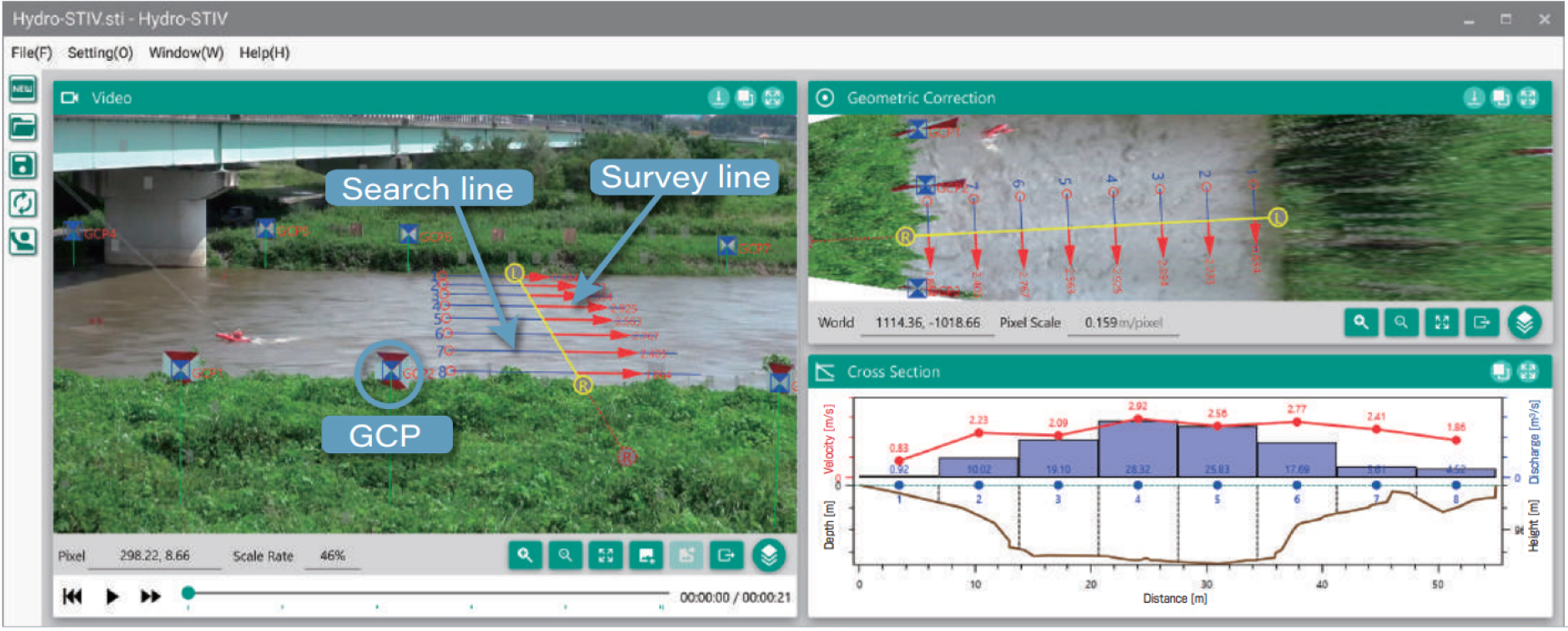 Hydro-STIV Operations Window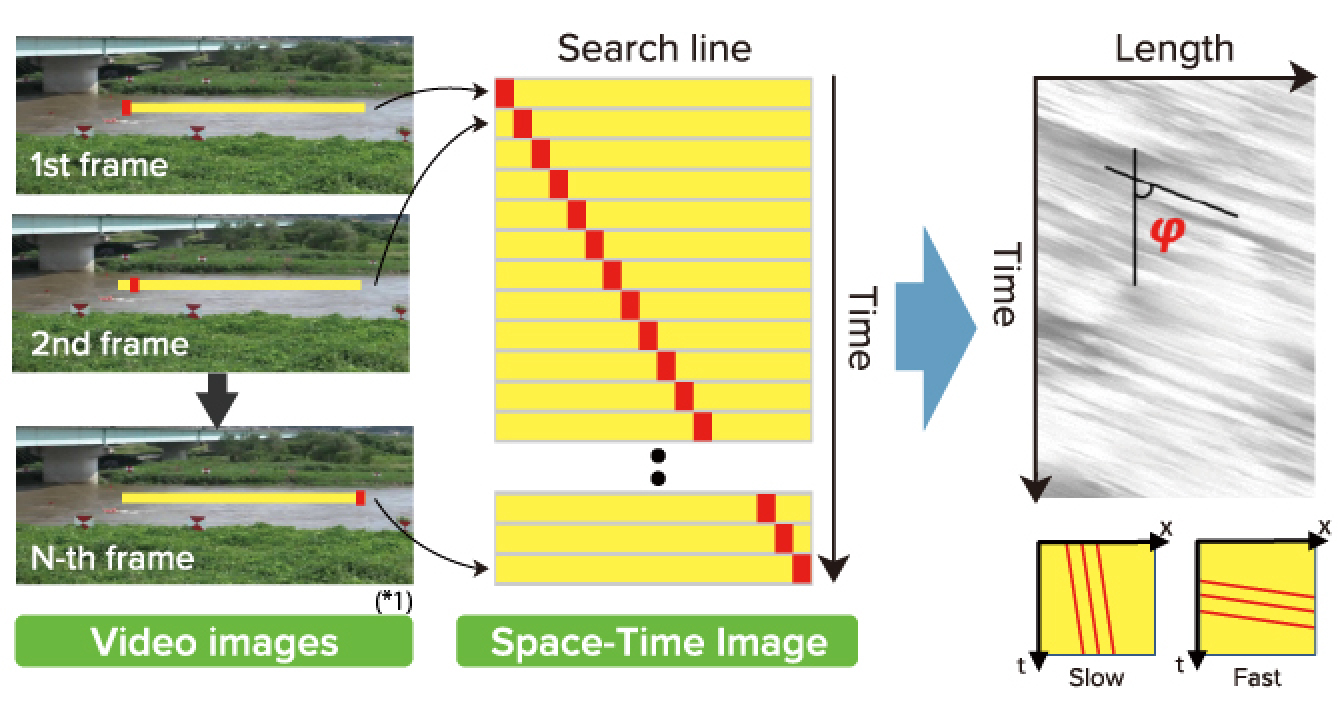 Generation of Space-Time Image (STI) from video images.
Why did you choose EIZO's SSZ-9700 ultra-high sensitivity camera and how have you been using it?
Tsuji: The main purpose of monitoring river flows is to determine the flow rate, the likelihood of flooding, and other data when rivers swell due to heavy rainfall, which in turn can be used to understand the upper limits of what these rivers can handle or must handle. This information is also used to predict river flooding and to help improve river infrastructure. This means that it's absolutely essential to take measurements when it rains, especially when flooding peaks. However, flow rates often peak overnight and it's critical that the camera captures clear video for measurement under these conditions. Of course, rivers get extremely dark in these situations, and ordinary cameras just aren't up to the task of capturing video that we can use for measurement. In our search for a better option, we came across EIZO's ultra-high sensitivity camera.
Minami: We sometimes use video from far-infrared cameras for night measurements, but far-infrared cameras are expensive, hard to get, and don't have a very high resolution. So, the resolution just isn't sufficient for measuring the surface of the water from a distance. With conventional cameras, we could use extensive lighting equipment to capture images at night, but this is not always feasible depending on the environment. We felt that EIZO's ultra-high sensitivity camera could be a solution to this.
What impact did it have once installed?
Minami: In order to make measurements using video footage, it's essential to capture the flow of the river's surface, but without some kind of lighting equipment at night, conventional cameras only capture pitch-black video. When we did a test run with the EIZO ultra-high sensitivity camera we found that we were able to capture even the subtlest movements on the river's surface, even in the dark of night. In other words, we were able to get the kind of video we needed to measure flow velocity. With Full HD video resolution and the built-in zoom lens, we can measure wide rivers or place the camera farther away, allowing Hydro-STIV to be used in a wider range of conditions.
Tsuji: We get a lot of inquiries from customers about shooting video at night. Being able to offer suggestions and specific advice on optimal observation conditions, such as how dark an environment can be for an ultra-high sensitivity camera to capture video, has helped us gain the trust of our customers.


Comparison between conventional camera and ultra-high sensitivity camera.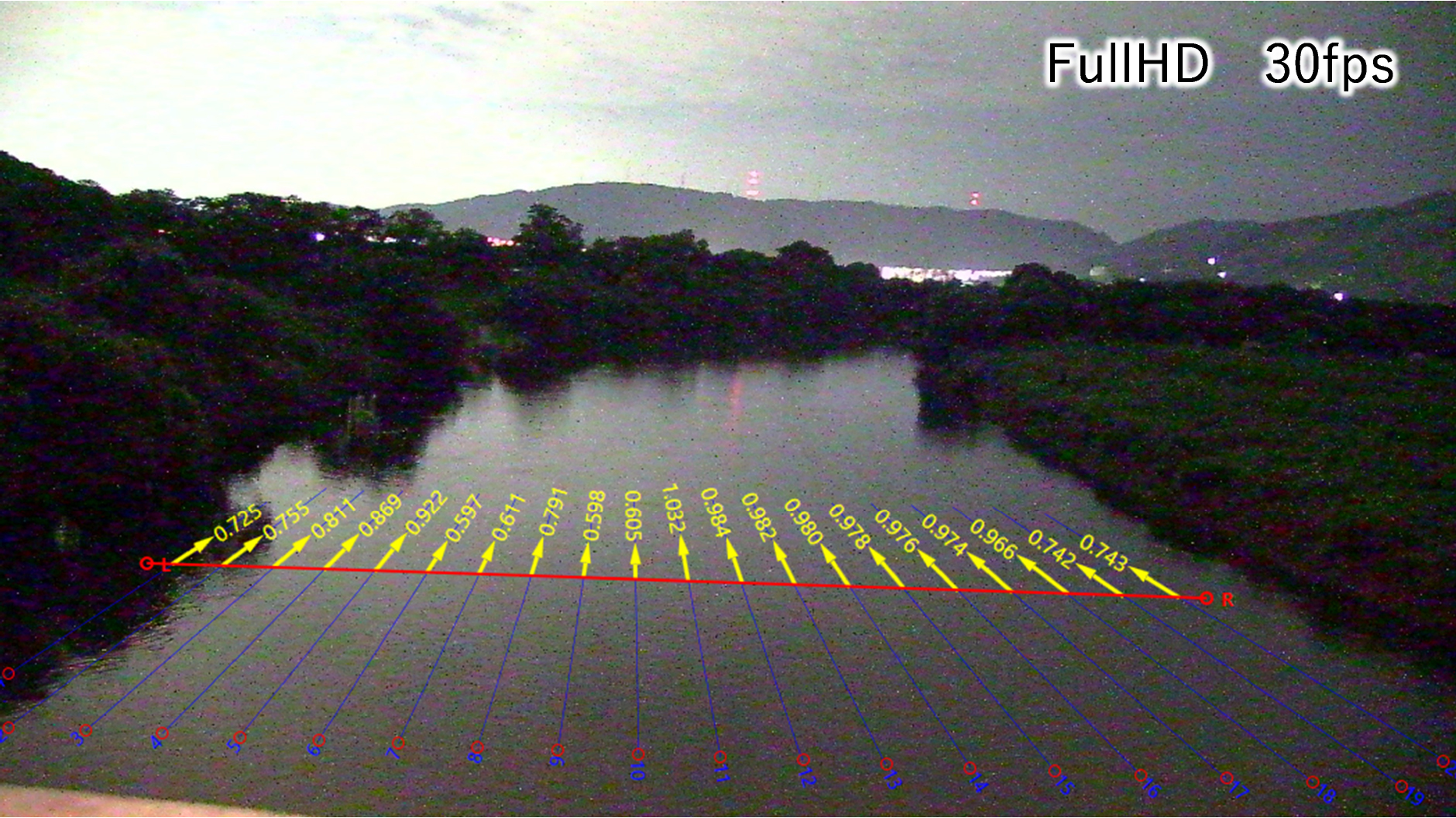 Example of flow velocity measurement results using video taken by the SSZ-9700 ultra-high sensitivity camera
What are your company's prospects for the future of the flow rate and flow velocity measurement system business?
Tsuji: Our Hydro-STIV is designed to not only to ensure the safety of the people making the measurements, but also to contribute to the safety of the surrounding communities by providing vital information. In everyday life, we rarely pay much attention to the flow rate or velocity of rivers, but these daily measurements help keep us all safe. As we have done with EIZO's ultra-high sensitivity camera, we will continue to work to improve the system by using cutting-edge technologies to make it even easier to use, and ultimately contribute to a safe and secure society where river conditions can be accurately monitored anytime and anywhere.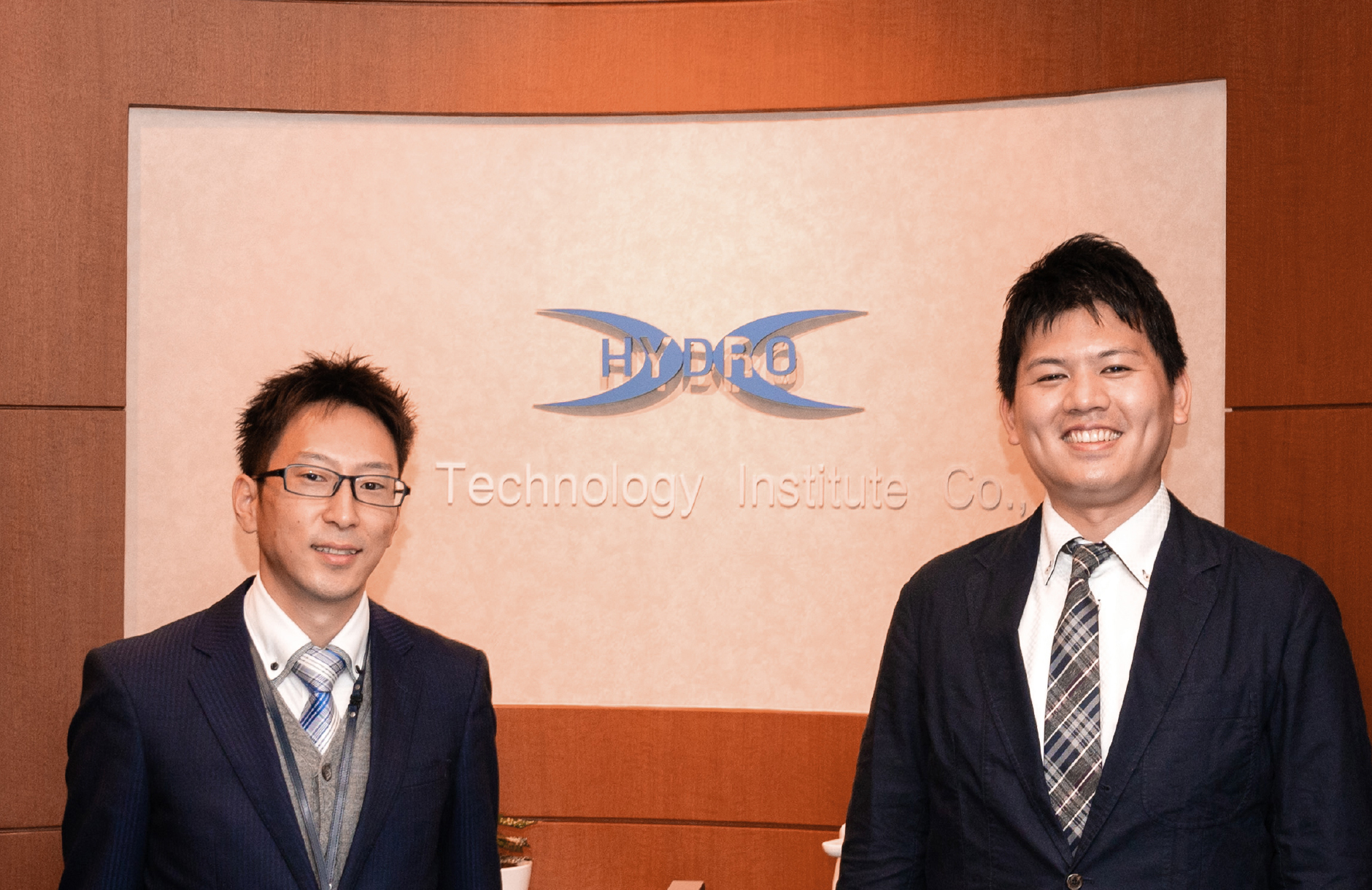 Masayuki Tsuji (left) and Yoshitada Minami (right), Hydro Technology Institute, Osaka (Headquarters)

Special thanks:
Hydro Technology Institute Co., Ltd.
Website: https://hydrosoken.co.jp/en/

About Hydro Technology Institute
Hydro Technology Institute Co., Ltd. combines advanced numerical analysis technology with cutting-edge information and communications technologies to offer comprehensive solutions in the fields of social infrastructure, disaster prevention, environment protection, and science. In addition to their Osaka headquarters, the company has branches in Tokyo and Kyushu, and conducts joint research in collaboration with leading universities in Japan and overseas, as well as with other research institutions.

Deployed Products