Sustainability
Trust with Stakeholders
EIZO Group companies are engaging with stakeholders in productive dialogue to forge and strengthen bonds of trust.
We aspire to help develop and invigorate local communities in their respective countries and contribute to creating better environments as members of their communities through sponsorship, funding and efforts that leverage the strengths of EIZO technologies and products.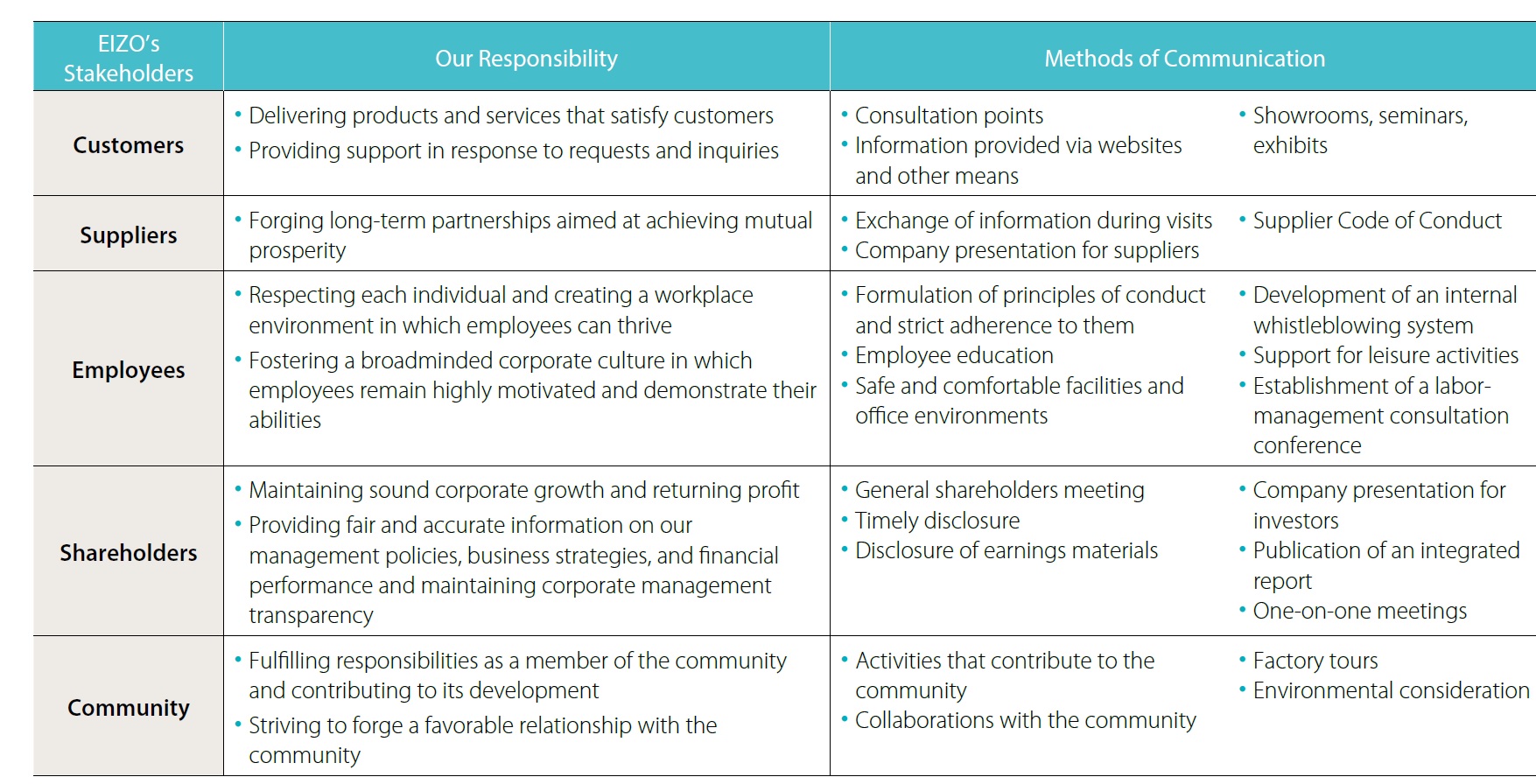 Exceeding Customer Expectations
EIZO communicates with customers in various ways to exceed their expectations and ensure they can confidently select and use
EIZO products and services.

We provide product information at our showrooms and through sales and marketing activities while offering clear explanations in response to inquiries and during consultations through customer liaisons so that customers can depend on EIZO with complete confidence.


In fiscal year 2020, the COVID-19 pandemic limited the opportunities for customers to experience EIZO directly, so we focused on producing and distributing promotional videos and materials introducing EIZO products.
| | |
| --- | --- |
| Customer inquiries and feedback are quickly disseminated within EIZO to improve product specifications and functions as well as our services by leveraging our integrated product development, production, sales, and customer support capabilities. R&D staff accompany sales representatives on visits to corporate customers so they can listen directory to them and later reflect their requirements in product development. | |
Support for Medical Institutions Fighting the COVID-19 Pandemic
As COVID-19 developed into a global pandemic, EIZO took decisive action to meet the respective needs of our local communities from the standpoint providing healthcare solutions and being committed to serving the local community.
| | |
| --- | --- |
| | EIZO Limited (United Kingdom) |
Supported NHS Scrubs Production Services

We supported a project by Ms. Lynda Yong, the founder of fashion brand Lynda Yong Couture, helping manufacture 2,000 scrubs for National Health Service (NHS) staff.
Supported Manufacturing PPE Gowns

We partnered with Ms. Lynda Yong and the Frimley Health NHS Foundation Trust (FHFT, a foundation that operates hospitals) to assist in the production of more than 8,000 medical grade PPE gowns for National Health Service (NHS) staff. We also lent unused office floor in our building for use as gown production lines.
| | |
| --- | --- |
| | EIZO GmbH (Germany) |
Contributed to the Stable Supply of Monitors in the Healthcare Market

In response to rising demand for monitors used for lung ultrasound, we have managed to procure parts under difficult circumstances and increase our factory capacity.

Donated Monitors for COVID-19 Diagnosis

We donated medical-grade monitors to a diagnosis center for COVID-19 that had been set up in our community.
| | |
| --- | --- |
| | EIZO Europe GmbH (Germany) |
Donation of Emergency Supplies to the German Red Cross

We supported the activities of the Deutsches Rotes Kreuz (DRK, the German Red Cross) by donating EUR5,000 to fund the procurement of emergency supplies for combating the COVID-19 pandemic.
| | |
| --- | --- |
| | EIZO Corporation (Japan) |
Donation of EIZO Designed Face Shields

We designed face shields that provide airtight defense against airborne infections based on the advice of medical professionals in the field and donated them to several medical institutions in the region.
EIZO Pink Ribbon Day

Besides our breast imaging monitor being instrumental in terms of accurate diagnosis and the early detection of breast cancer, we participate in and sponsor academic conferences and other activities related to breast cancer as a means of diffusing the importance and uses of such monitors.
EIZO-Sponsored Seminars Supporting Early Detection of Breast Cancer
On EIZO Pink Ribbon Day, at our domestic and overseas sites, we have worn pink clothing or accessories and have deepened our understanding of the disease, and have also donated to the Pink Ribbon campaign.
| | |
| --- | --- |
| | EIZO Inc. (United States) |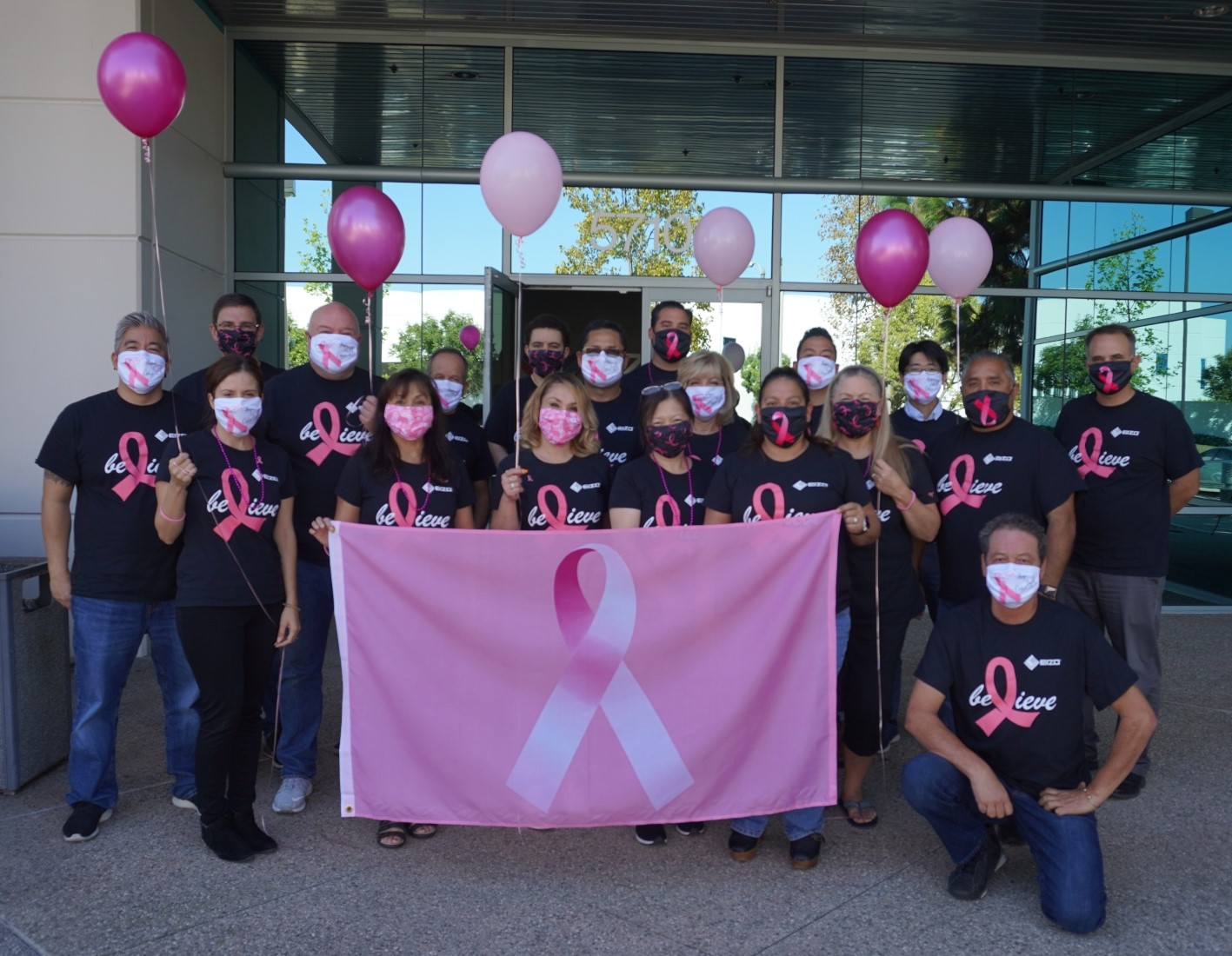 | | |
| --- | --- |
| | EIZO Display Technologies[Suzhou]Co., Ltd. (China) |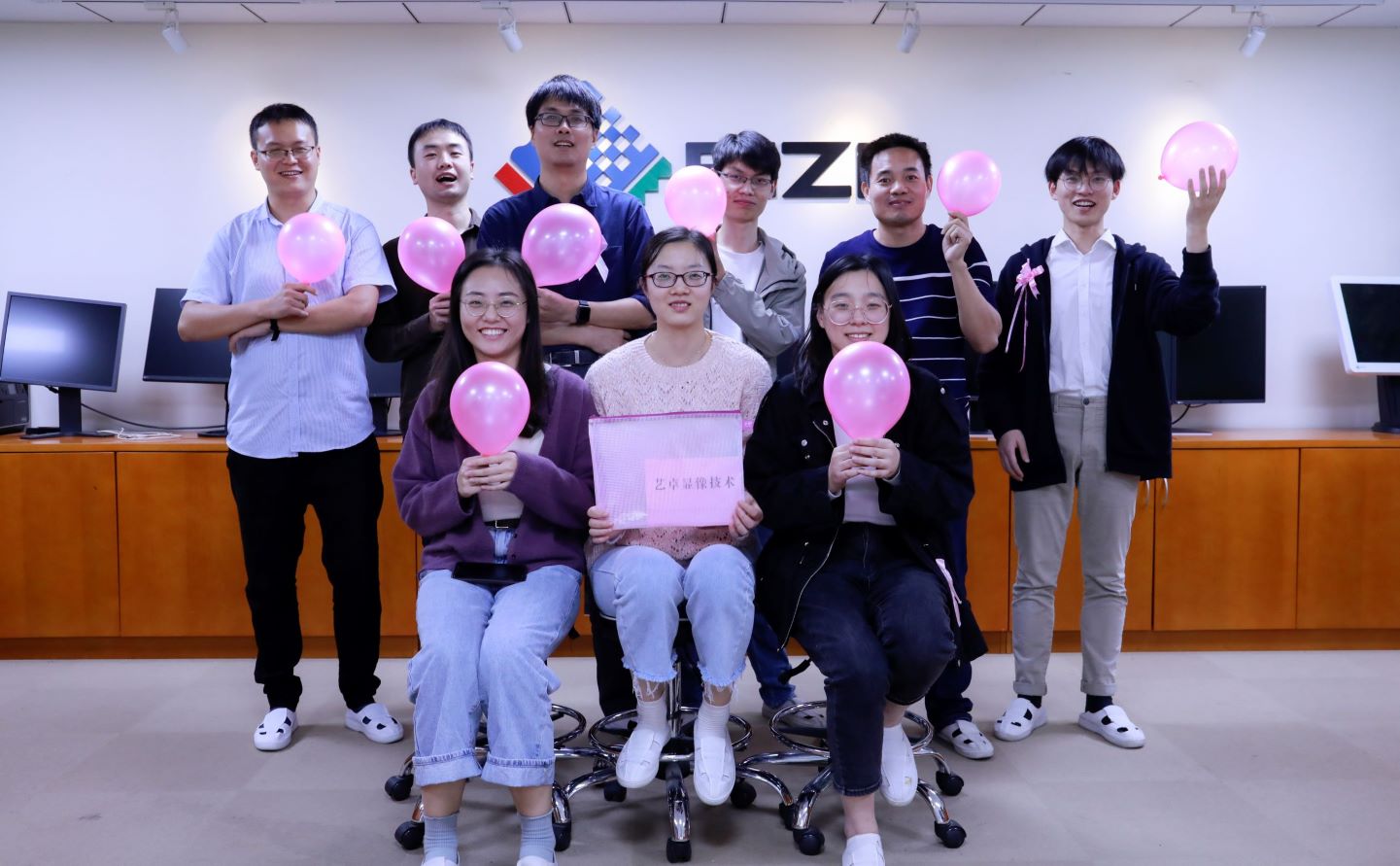 Other Examples of Contributions to Local Communities
EIZO Europe GmbH (Germany)

We donated money to a project that distributes free workbooks on learning first aid skills to children at local elementary schools.
EIZO Limited (United Kingdom)

We donated books to support the activities of "ABC to read," an organization that provides training and support for children with reading disabilities.
EIZO Inc. (United States)

We donated money to The Movember Foundation, which conducts activities for raising awareness of male health issues (prostate cancer, testicular cancer, and suicide).
EIZO AG (Switzerland)

Through our support for the Sternschnuppe Foundation, which works to realize the dreams of children with disabilities, we made a dream come true for an 11-year-old boy with Asperger syndrome who wanted to ride the Glacier Express and spend a night in Zermatt.
| | |
| --- | --- |
| | EIZO GmbH (Germany) |
We donated monitors to the local fire department and offered the use of Company premises for fire drills.

EIZO Corporation (Japan)

EIZO Rugged Solutions Inc. (United States)

We invite blood donation vehicles to the Company and support blood drives.
| | |
| --- | --- |
| | EIZO Technologies GmbH (Germany) |
We donated money to Sternstunden e.V., an organization involved in various projects that provide support to children suffering from illness, disability, poverty, and other circumstances.
EIZO Nordic AB (Sweden)

We donated to the Swedish Childhood Cancer Fund, Barncancerfonden.