Corporate Social Responsibility
Promise 5: Strong Bonds of Trust with Stakeholders
We seek to contribute to the development of local communities and the creation of better environments as a member of the community by sponsoring and funding the local organizations and activities in each country that are supporting people with diseases and disabilities.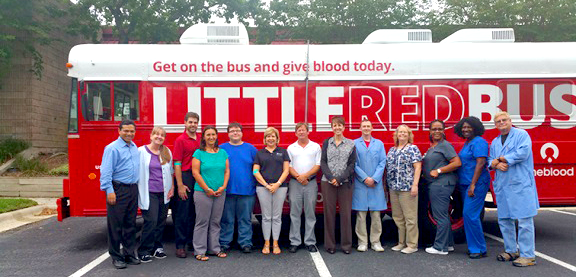 Examples of Contributions to Local Communities

| | |
| --- | --- |
| | EIZO Corporation (Japan) |
Employees and their families voluntarily participated in the Clean Beach Ishikawa, a coastal protection campaign in Ishikawa Prefecture, to protect the coastal environment.

Other Activities

Cooperated with the Ishikawa Keiei Tensho Juku (an activity for young corporate managers who will bear responsibility for the future of the regional economy) through operational advice and lectures

Cooperated as an executive committee member and co-sponsor of the Ishikawa Kanazawa Spring Green Music Festival

Participated in a beach cleanup in Hakusan City
| | |
| --- | --- |
| | EIZO GmbH (Germany) |
We provided monitors and programming equipment to a technology workshop at the Karlsruhe City Library. Our employee participated as an instructor and taught children the basics of computer programming.

Other Activities

Donated to the Braunsche Stiftung nursing facility

Sponsored Running with Heart, a charitable activity to support pediatric cancer patients in hospitals

Cooperated in Girls Day, an event that introduces girls and young women to engineering careers

Supported a workshop for children
| | |
| --- | --- |
| | EIZO Rugged Solutions Inc. (USA) |
At the STEM Night, a science, technology, and mathematics event at a local school, we conducted experiments for children by using electronic devices to convey the fun of science and technology.

Other Activities

Participated in a blood donation drive

Cooperated in a science, technology, and mathematics event for children
| | |
| --- | --- |
| | EIZO Europe GmbH (Branch Office in the Netherlands) |
We sponsored a bicycle team in the Alpe d'HuZes, a race that raises funds for cancer research.



Other Activities

Sponsored and donated books to the Het Beter Boek activity of giving books to hospitalized children

Co-sponsored Stichting Leven Met Kanke, an organization that supports cancer patients

Sponsored a bicycle team participating in Alpe d'HuZes
| | |
| --- | --- |
| | EIZO AG (Switzerland) |
We donated to the Special Olympics to support sports activities for people with intellectual disabilities.



Other Activities

Donated to Worldskills, an organization that runs worker skills competitions

Donated to the Special Olympics
| | |
| --- | --- |
| | EIZO Limited (United Kingdom) |
Donated to Christmas in July, an activity run by Sebastian's Action Trust that organizes special times for sick children and their families to create wonderful memories. EIZO Limited donated gifts to sick children and their families and participated in the activity.

Donated 20 repaired second-hand monitors to the staffroom of Lakeside Primary School, a local school.

Other Activities

Supported the development of facilities for the Berkshire Women's Aid, an organization that supports victims of domestic violence

Helped with gardening at the Sebastian's Action Trust facility for child patients with serious diseases

Co-sponsored an exhibition held by students at the Central Saint Martin's Design University

Held the EIZO Student Photography Award photo contest, provided a monitor as an award, and introduced an employer to the winners

Monitors donated to a local school
EIZO Pink Ribbon Day

Besides our breast imaging monitor being instrumental in terms of accurate diagnosis and the early detection of breast cancer, we participate in and sponsor academic conferences and other activities related to breast cancer as a means of diffusing the importance and uses of such monitors.
EIZO-Sponsored Seminars Supporting Early Detection of Breast Cancer
On EIZO Pink Ribbon Day, at our domestic and overseas sites, we have worn pink clothing or accessories and have deepened our understanding of the disease, and have also donated to the Pink Ribbon campaign.
| | |
| --- | --- |
| | EIZO GmbH (Germany) |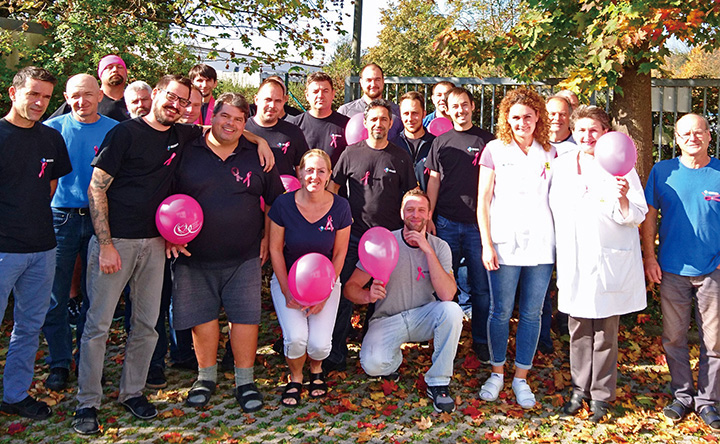 | | |
| --- | --- |
| | Sweden |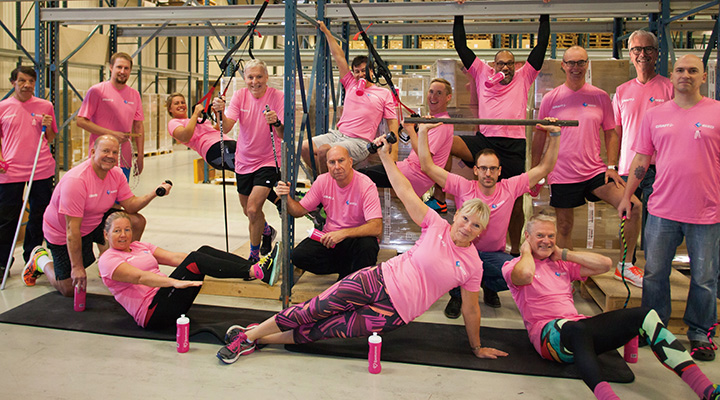 | | |
| --- | --- |
| | United States |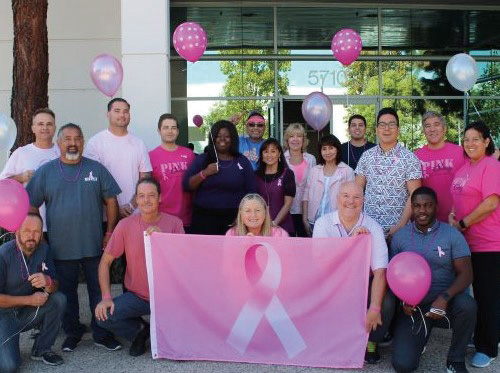 | | |
| --- | --- |
| | Austria |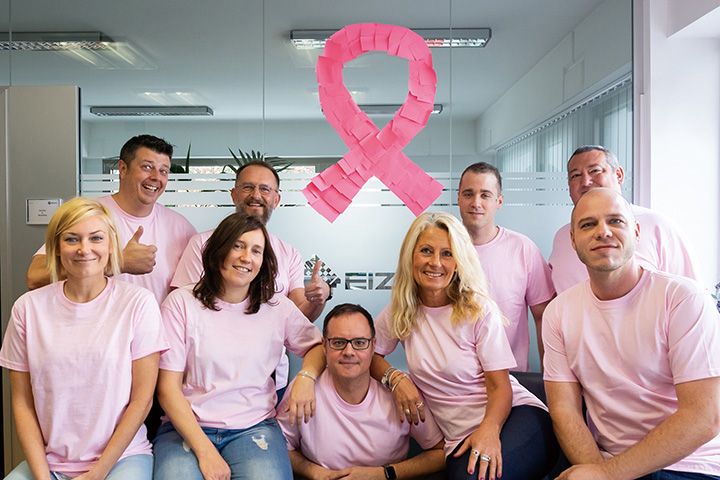 | | |
| --- | --- |
| | Japan |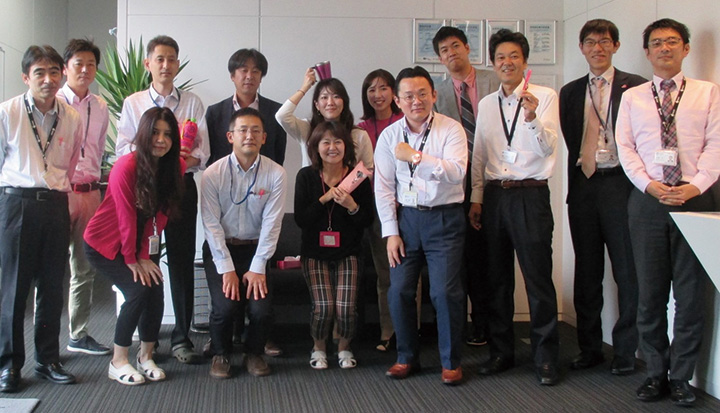 | | |
| --- | --- |
| | Belgium |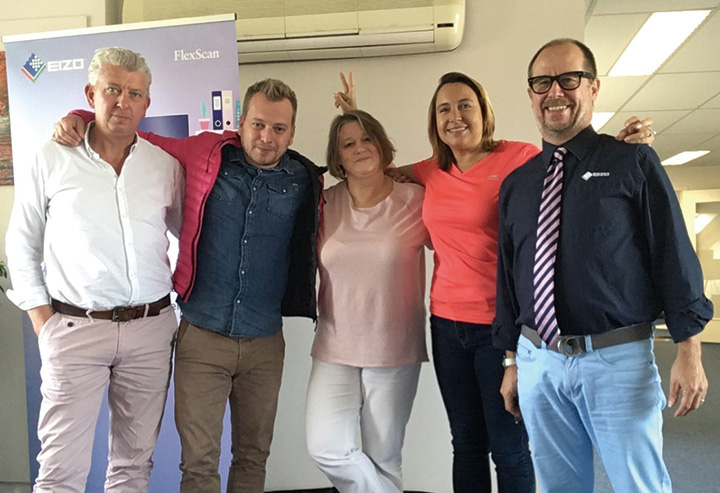 | | |
| --- | --- |
| | United Kingdom |