Monitor Control Utility
Intelligent Software to Work Better
EIZO's new Screen InStyle software is designed to help manage multi-monitor setups, but it can also be used for a single monitor. It is full of useful features and settings to help you get the most out of your monitor.


Easily Adjust Color and White Point NEW
Easily adjust the brightness and color settings of your monitor using Screen InStyle. You can also adjust the monitor's white point to the desired RGB values. Clicking a single button to turn the monitor's background to white allows you to further check the screen's appearance and fine tune to your preference. The white background can be displayed on all connected monitors to check color adjustments across multiple screens.


Color Briefcase
This function allows you to effortlessly maintain your individual screen preferences and take them with you, even to different monitors. Your settings are automatically reflected simply by connecting your laptop to a monitor supported by Screen InStyle. This is useful in environments with hot-desking or shared workspaces, providing enhanced comfort and work efficiency.


Auto Color Mode
FlexScan monitors have multiple color modes designed for different uses. Use the Auto Color Mode to assign a color mode to turn on when using specific applications such as those for writing documents, photo viewing, creating illustrations or watching movies. When an application is opened the screen will automatically switch to the assigned color mode, making manual switching unnecessary.


Multi-Monitor Power Management
Using multi-monitor power management, you can control the power of all connected monitors just by controlling one of the monitors. You can turn the power of all connected monitors off just by pressing the power button on the front of any monitor*. Additionally all connected monitors can be turned off by double clicking the "power off" shortcut that is installed on the desktop of your OS, and turned back on with mouse or keyboard operation. If your monitor has an EcoView Sense presence sensor, all connected monitors will turn off when no presence is detected - and then turn back on upon your return.
*Monitors must be compatible with Screen InStyle and be connected via USB to a PC that has Screen InStyle installed.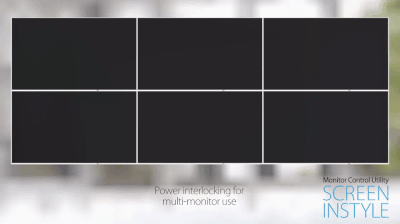 Synchronize Screen Adjustments
Screen InStyle will apply any color adjustments you make to one monitor to the others on your desktop for consistent color across all screens. In addition, any changes detected by the brightness sensor of one monitor you assign will be applied uniformly to your other monitors so that brightness is synchronized.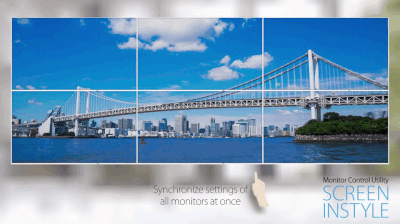 Hotkeys for Switching Input Signals / Color Modes
You can assign keyboard hotkeys to switch between color modes or input signals of two PCs connected to your monitor.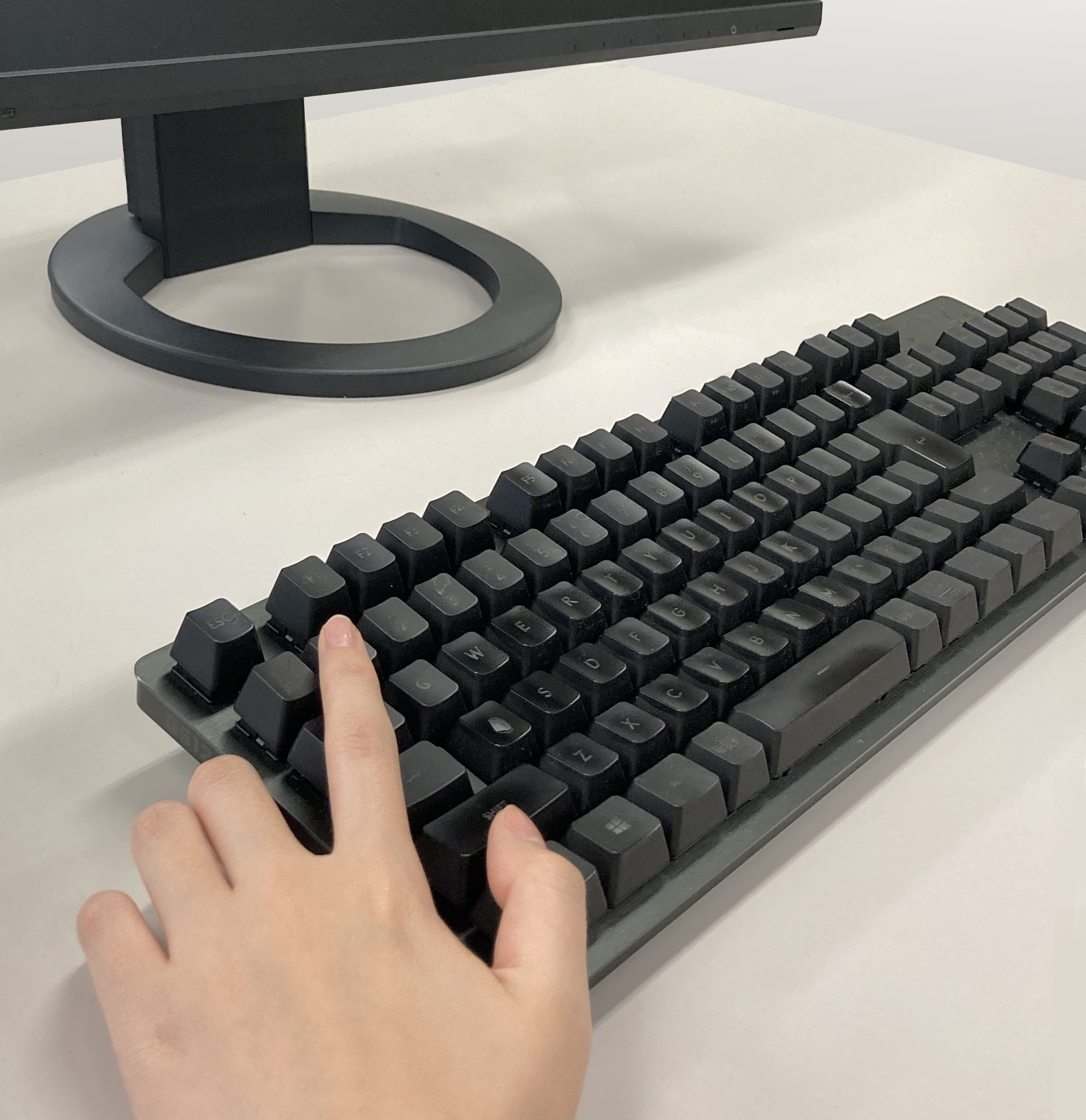 Circadian Dimming
The Circadian Dimming function automatically changes the color temperature of your monitor as the day progresses. Maintain your body's natural circadian rhythm by setting the monitor to gradually reduce blue light during the evening, helping you sleep easier.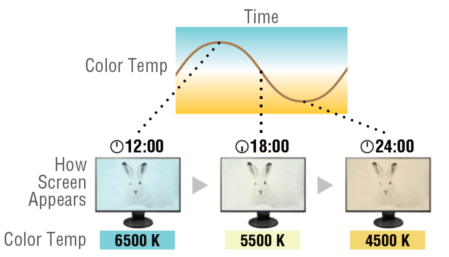 Administrator Control
Screen InStyle Server is a server application that lets a systems administrator control all monitors connected to a PC with Screen InStyle installed. This ensures optimal power saving settings in an office, trading room, classroom, or other location and helps with asset management of the monitors.

Learn more about Screen InStyle Server here.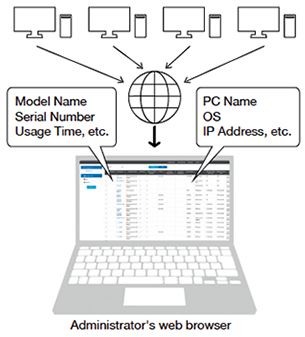 Operating Requirements
Compatible Monitors
FlexScan
Frameless 90 Series
37.5"
EV3895
27"
EV2795
24.1"
EV2495
Frameless 80 Series
31.5"
EV3285
27"
EV2785, EV2780
Frameless 60 Series
27"
EV2760
23.8"
EV2460
22.5"
EV2360
Frameless 50 Series
27"
EV2750
24.1"
EV2457, EV2456, EV2455
23.8"
EV2451, EV2450
Wide
31.5"
EV3237
Supported OS
Windows 10 (32-bit, 64-bit)
Windows 8.1 (32-bit, 64-bit)
PC Requirements
PC meets OS requirements
USB port
Download Screen InStyle
The latest version of the software is available for download.