Monitor Basics in Plain English
The Making of a FlexScan Monitor
Introduction
Take a close look at an EIZO monitor and you will see that you cannot buy a monitor like this anywhere else. Our products are unique because we are a unique company; we still design, manufacture, and quality control test our products in house. As more companies outsource development and production to third parties, we remain convinced that the best way to deliver the quality that our customers expect is to retain control over our manufacturing and quality control processes. In fact, EIZO is the only remaining Japanese brand of desktop LCD monitors that still manufactures its products in Japan.
In this article, we take you on a step-by-step tour of how our FlexScan EV-Series monitors are made – from assembly to packaging – at our global headquarters in Hakusan, Japan. FlexScan is our family of general use monitors for schools and offices, trading rooms, control rooms, CAD and more, and is the core of our monitor lineup. The design and feature sets of FlexScan monitors serve as the basis for some of our other product families such as RadiForce medical monitors, and ColorEdge color management monitors.
Our FlexScan monitor manufacturing process combines manual operations with automated ones to ensure high quality products made as efficiently as possible. Manual operations are performed for assembly tasks that cannot be automated or for verifying image quality to ensure it looks right to the human eye. Automated operations take advantage of robotic, CCD (charge coupled device) camera, and AI (artificial intelligence) technologies to more efficiently perform mechanical tasks such as the transportation of monitors across conveyors and image adjustment.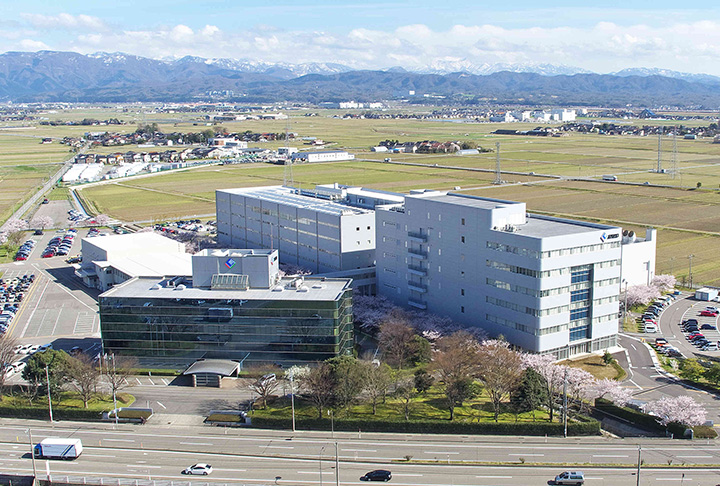 With the acquisition of the medical monitor business from Siemens Automation and Drives in 2007 and the monitor business from eg-electronic GmbH in 2009, EIZO now also has manufacturing facilities in Germany.